September 2017
After the craziest month in July, August was time to stay home, relax, get caught up with things, and be super busy with all sorts of other, non-travel stuff!
August consisted of:
- Dinner dates with several friends we hadn't seen in a while
- Seeing "Julius Caesar" at the Colorado Shakespeare Festival
- Starting the process of getting a new deck
- Viewing the solar eclipse
- Tackling a huge organizational project
- Seeing Depeche Mode and VNV Nation
- Scrapbooking my face off!
Read on for more details about some of these events!
The solar eclipse
We did not go anywhere to see the totality of the eclipse, but in Denver the moon covered 93% of the sun. So JC and I just kept going outside every five minutes while we were working to see it. Here are a few pics. It looked like a big smile in the sky that was moving from being horizontal to a vertical closing parenthesis.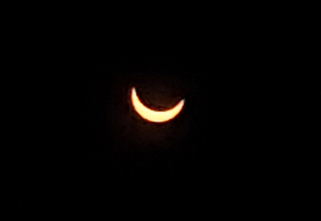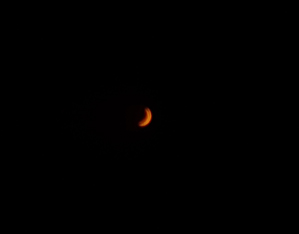 The eclipse shadow in the leaves was super cool, especially when it rotated as the moon moved.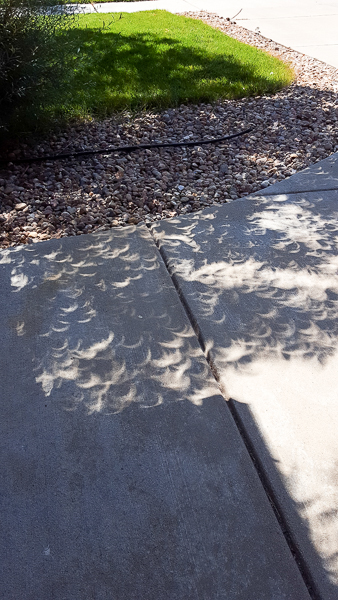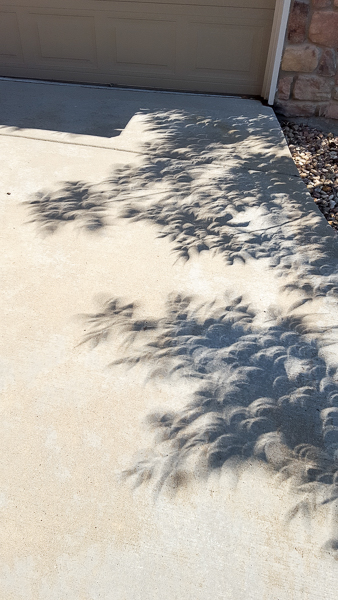 Getting a new deck
Our 13-year-old wood deck out back is falling apart, and falling away from the side of the house! In fairness we never did take good care of it, knowing that we'd replace it. What's worse is that it's a landing from off of our kitchen, with a flight of stairs to our lawn, with a crappy small concrete slab at the bottom. You can't even get one chair on it or you won't be able to get down the stairs. So, we've decided it's time to rip that thing out and replace the stairs and landing, plus get a decent-sized deck at the bottom where we can actually sit. We have a simple plan drawn up for us and are waiting on the homeowner's association's blessing. We would have it built in November...then we MIGHT actually go outside from time to time!
Depeche Mode!
It's been a long time between DM shows but they did not disappoint! We were really high up at the Pepsi Center (our 15,000-seat basketball and hockey arena, which they managed to fill), but it was a great show!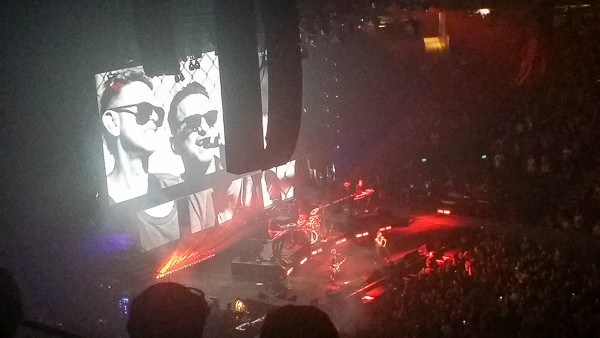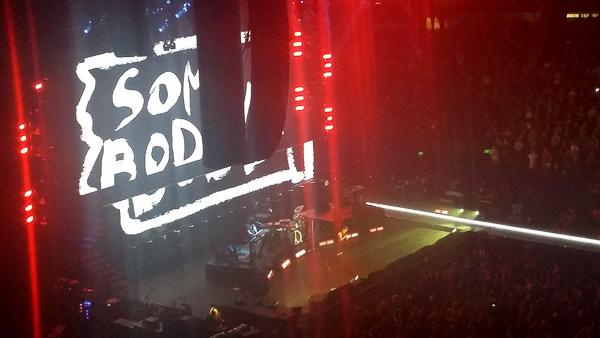 My huge organizational project
This has been on my to do list since January of 2016 when I initiated the Great Purge of everything and anything in the house. It's such a time-consuming project that it's been put off for quite a while ...until now! I have scrapbooking magazines going back to 2009 and they were taking up a whole shelf in my scrap room. A high shelf that I couldn't even easily access. So I painstakingly sat in front of the TV cutting pages out that I had luckily flagged all those years ago. Cards, layouts, techniques, ideas that I liked, I just flagged the pages.
Half of the magazines I also have digitally, so for those I'm just commenting the PDFs and getting rid of the pieces of paper. But for the other half, I'm going to sort them into categories like the above and scan them into large PDFs. So one big PDF of card ideas, one of techniques, etc. I got through the cutting part, but not the scanning, since that involves sitting here at this computer which I don't want to do for hours on end!
VNV Nation
This band is part of the EBM genre that is part of the dark electro/goth/industrial scene we are into these days. I've seen these guys a dozen times, most recently back-to-back in October, but every time they come to town I WILL go because they're that freaking awesome!
Here I am with my dear friend Heather. JC suddenly stopped liking VNV a few years ago for NO reason whatsoever, so Heather is now my VNV pal.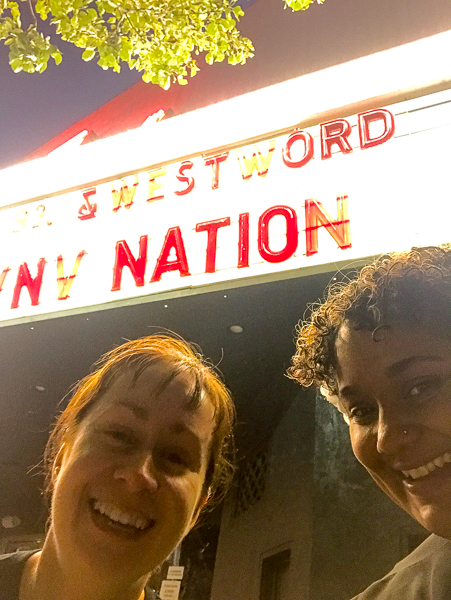 This time they played Boulder instead of Denver so I feared not getting a good view, or a seat of any kind, because the theatre was much smaller. To my surprise, the place was not packed at all, and we strolled right up one of the raised sides of the place and stood just feet away from the stage! Amazing!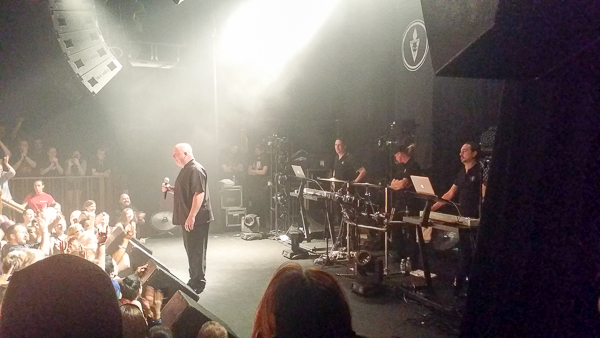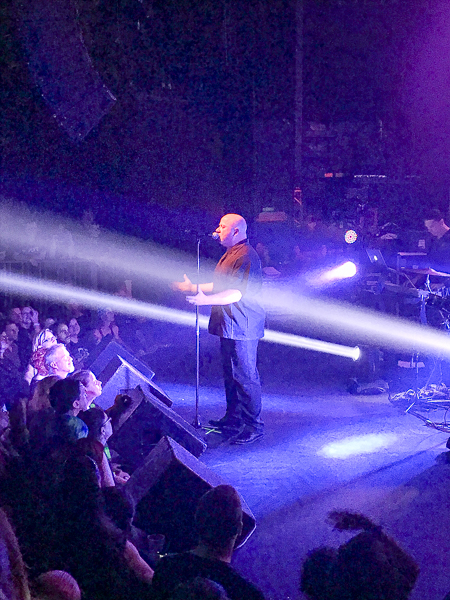 And a local light specialist came back to do an incredible laser light show that was projected from the back of the stage to this thin balcony above the crowd. Loved!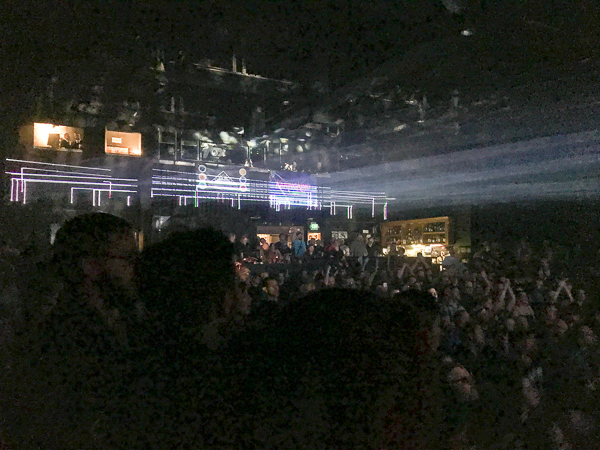 And then we get our stuff signed and a selfie taken with Ronin the singer!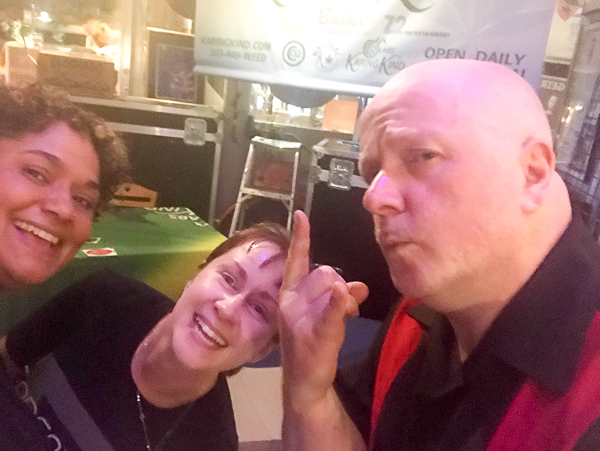 Scrapbooked my face off
Since it was a "calm" month with lots of free Sundays, I got a LOT of scrapbooking done. I managed to make 10 cards plus do layouts about our events from March, April and May of THIS YEAR! So now I'm up to June but with September and October being quite busy, I probably won't get a chance to touch June until November ...falling back to being 5 months behind. Oh well, I kinda like being a little behind because then it's fun to relive the memories of the event and look at the photos again!
BUT--I've filled one album already with 2017 layouts, so check out my new 2017 Album and let me know what you think!
The end of an era is upon us...