2018
December
November
October
September
August
July
June
May
April
March
February
January
2017
December
November
October
September
August
July
June
May
April
March
February
January
2016
December
November
October
September
August
July
June
May
April
March
February
January
2015

December
November
October
September
August
July
June
May
April
March
February
January
2014

EUROPE PHOTOS
December
November
October
September
August
July
June
May
April
March
February
January
2013

December
November
October
September
August
July
June
May
April
March
February
January
2012
PORTUGAL PHOTOS
December
November
October
September
August
July
June
May
April
March
February
January
December 2013
Turkey Day
Not much happened in November. We don't have any trips planned, and haven't flown since August! We've just been working and relaxing, and getting ready for Christmas. I am almost DONE with Christmas, and it's only the beginning of December! I was buying presents periodically since October, some in-store and some online. I did my cards in October. I spent 3 days/nights wrapping presents, and only need one day to decorate and one evening to write up the letter that goes into the Christmas cards and seal them all up. Whew!

So today, I have some photos to share with you of a typical Polanycia Thanksgiving. JC's parents usually host since his mom likes doing that sort of thing, and they prepare most of the food. Plus there's that minor detail that our dining room is now a scrapbooking room...
Ahem, so anyway the day starts off with feeding the squirrels: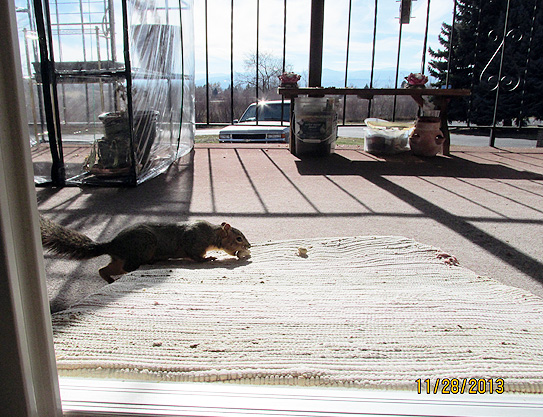 Followed by playing with the food: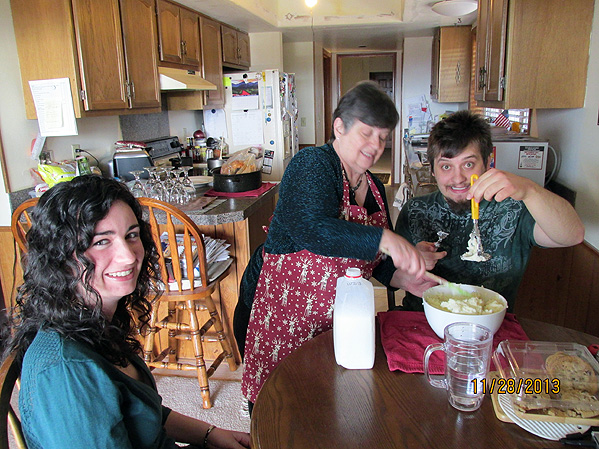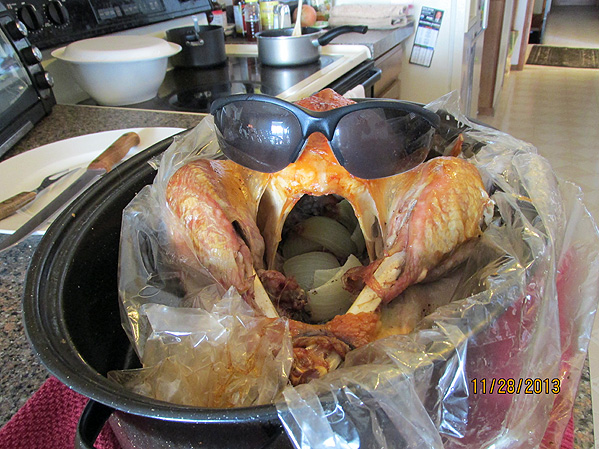 And finally eating it.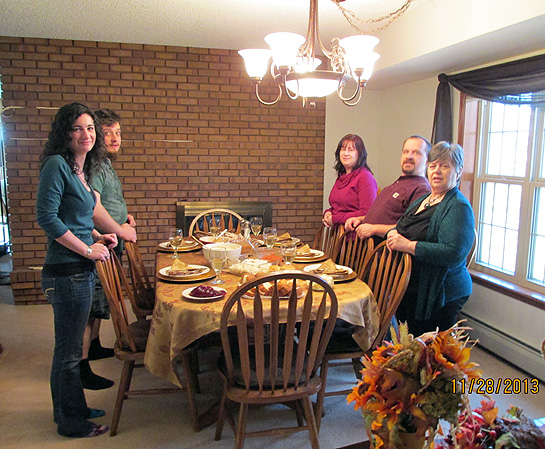 Well, sortof.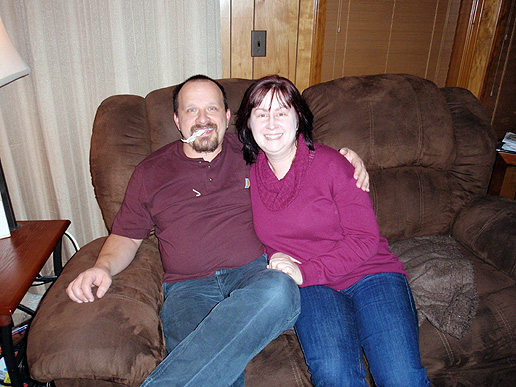 Then, we all cozy up for a nice, family, holiday movie...RED2!! It was hilarious! Followed by more hijinks:
And probably naps by the time we leave at 6pm.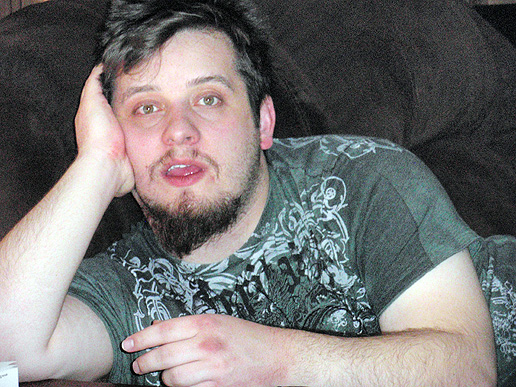 Tee hee, my nephew is going to be so delighted when he finds out about these photos...
Happy Holidays!

2011
SPAIN PHOTOS
December
November
October
September
August
July
June
May - none
April
March
February
January
2010
ALASKA PHOTOS
December
November
October
September
August
July
June
May
April
March
February
January
2009
December
November
October
September
August
July
June
May
April
March
February
January
2008
WEDDING PHOTOS
December
November
October
September
August
July
June
May
April
March
February
January
JILL'S CREATIONS:
Album - 2017
Album - 2016
Album - 2015
Album - 2014
Album - 2013
Album - 2012
Album - 2011
Album - Penn State
Album - Cedar Point
Album - Wedding
Cards
LOAD513
LOAD214
Mini Albums - Coffee and Daily Junque