March 2018
Happy March! So let's see, I left off with December of last year, so on to January! Usually my January is super boring; I'm staying at home in the cold scrapbooking, wishing I had planned something. Well I fixed that this year!
THREE GIRLS TRIP!! My merry adventure cohorts Leah and Erika joined me for a weekend in Minneapolis to attend the Red Bull Crashed Ice event. What's that, you ask? Well it's a bad-ass racing event on ice. It was two evenings back-to-back of a variety of races and exhibition runs, and I highly recommend it!
They build a track of ice in downtown St. Paul right next to the cathedral...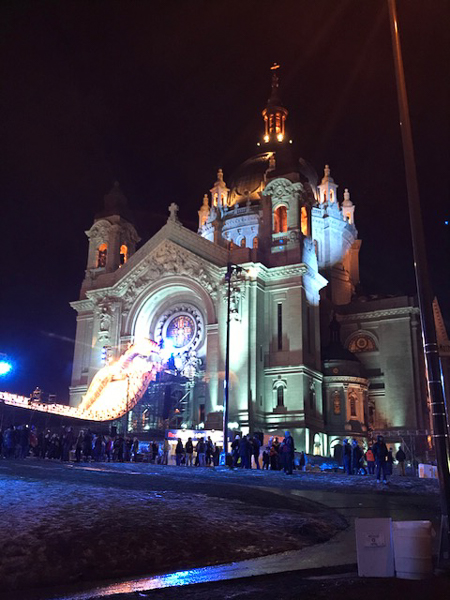 Yep, starting gate is right below the big stained glass window.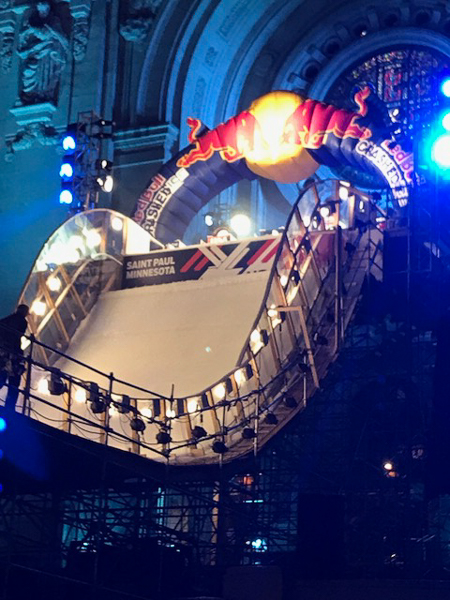 Here's the first big turn of the course.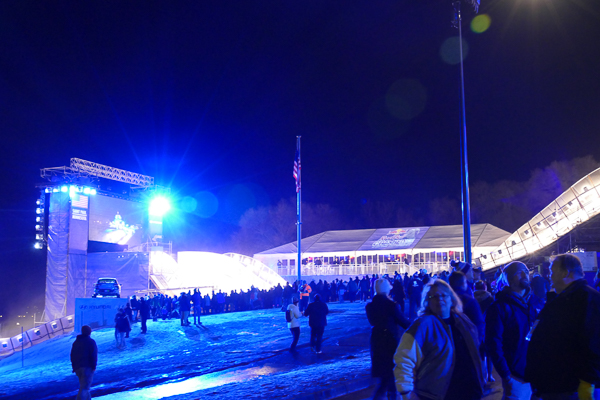 Here's the end of the course. The finish line is on the left and the last big obstacle on the right is a plateau that's a right angle. It proved difficult for many racers if they lost speed coming up to it.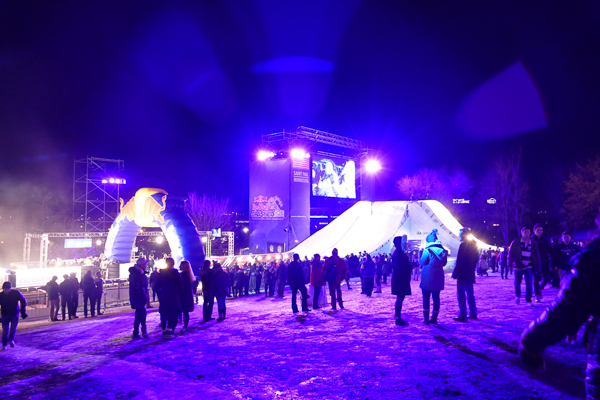 Racers are in hockey skates, helmets, and a bit of padding. They race in groups of four down the track, and then their times determine who qualifies for the next round and who is eliminated. There are quarterfinals, semifinals, and then final runs. This is part of a racing series, so there is the winner of this particular event as well as an overall 2018 champion at the end of the series. The racers' times are converted to points and added up throughout the season to determine standings.
The event was kicked off with the national anthem and someone riding the course with the flag.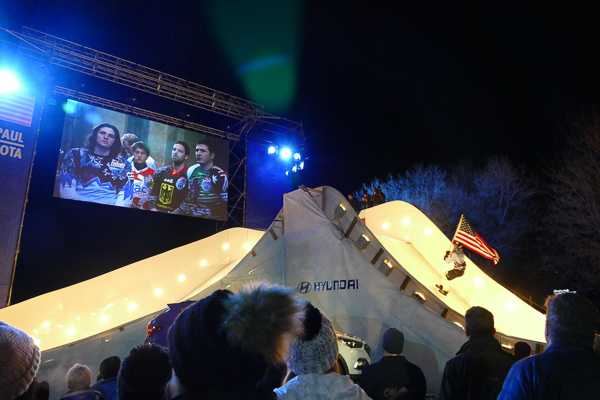 Before the men's, women's, and youth races, there was a freestyle competition where riders went down one at a time and performed tricks. A panel of veteran riders and miscellaneous others at the bottom judged the runs just for fun. Here are a few pics from that. Many biffed it on this corner.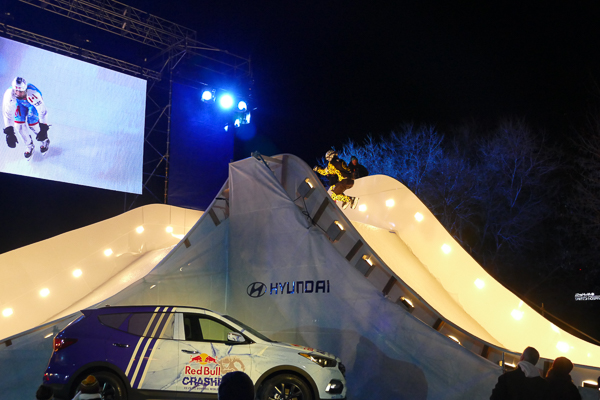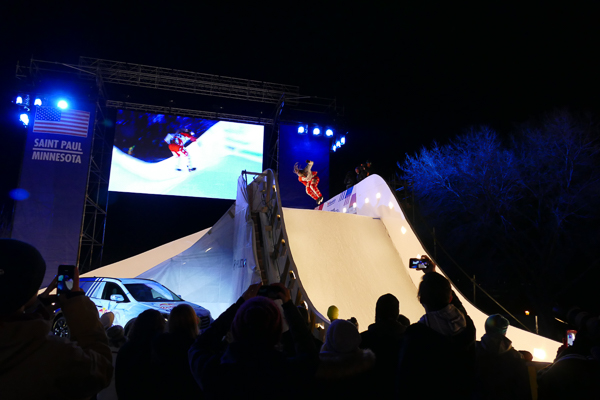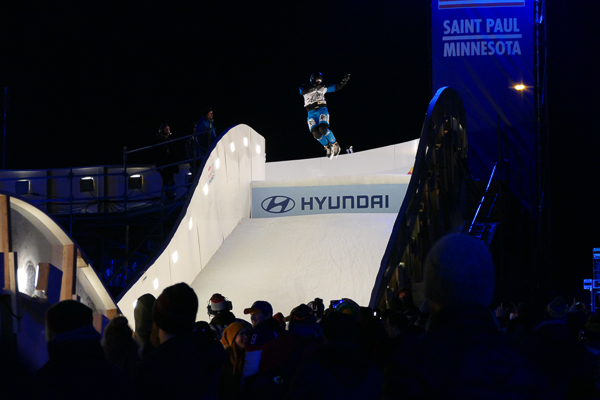 Then a guy rode the course on an ice skate/skateboard contraption. I don't think he made it up this hill.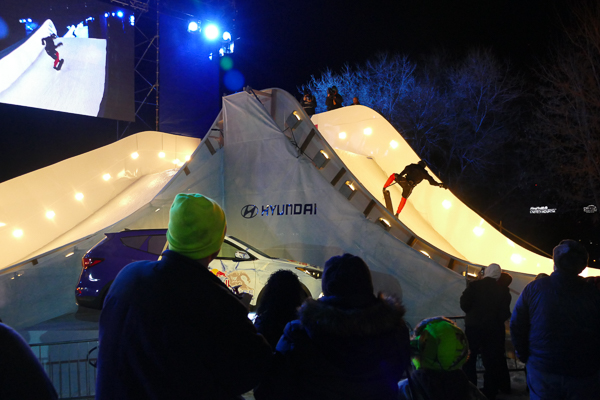 So on that first evening, we saw the freestyle races, the youth races, and seeding races for the men.
The next day we went to a lovely little town on the MN-WI border called Stillwater where they build an Ice Castle every winter right next to the frozen river. Of course we had to check it out. It was AWESOME!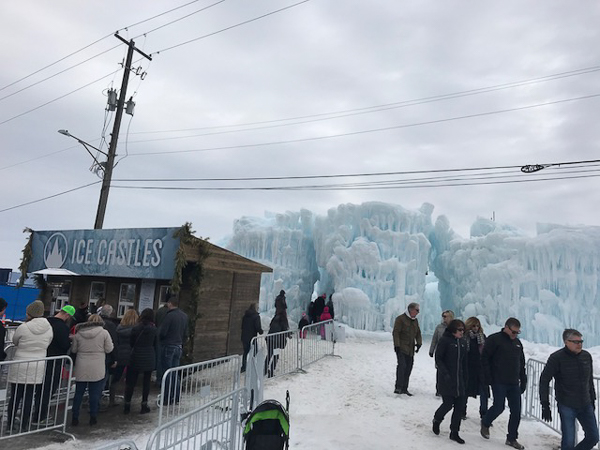 It's actually pretty big inside. There's a path you walk and you go through a lot of ice archways. I took a lot of artsy ice photos. :)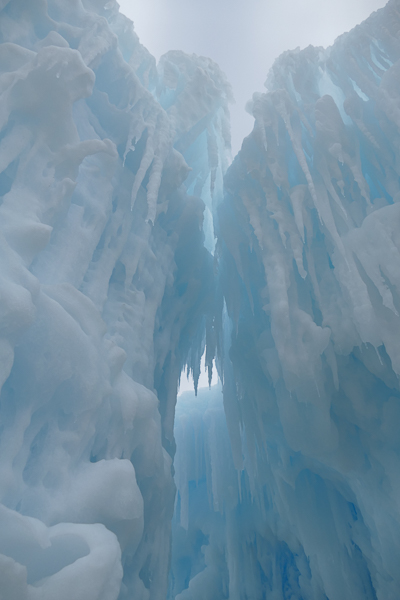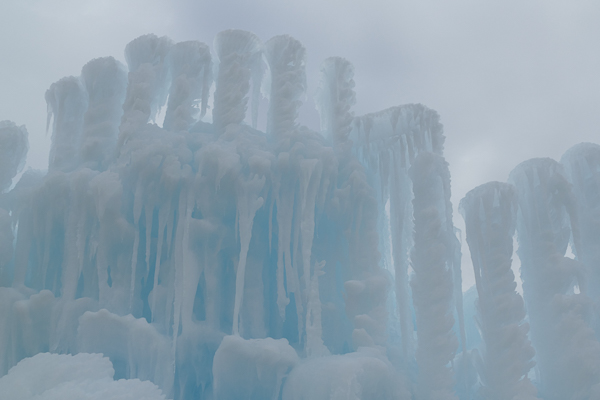 One of many Three Girls photos.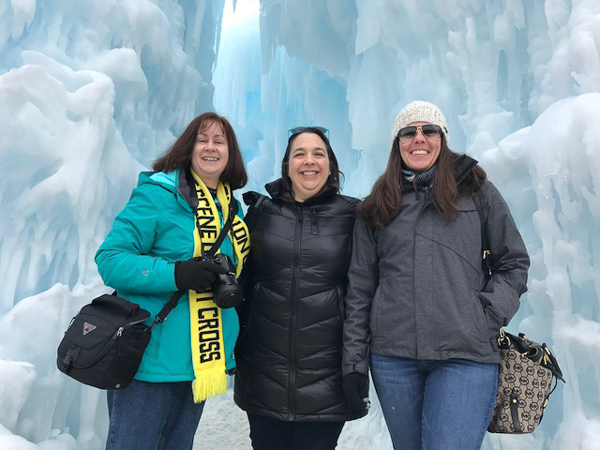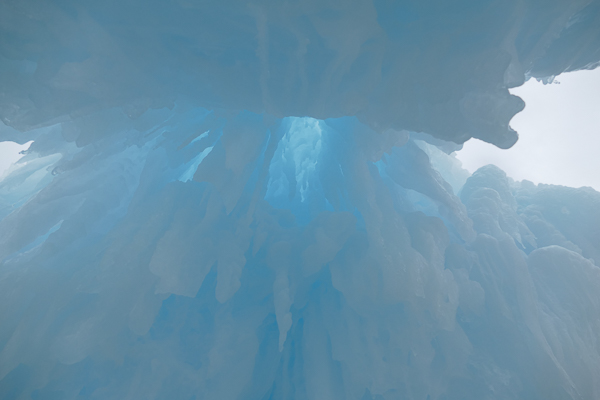 There were also SLIDES!! You walked up a hill to the "second story" and then slid down this super smooth ice slide!!!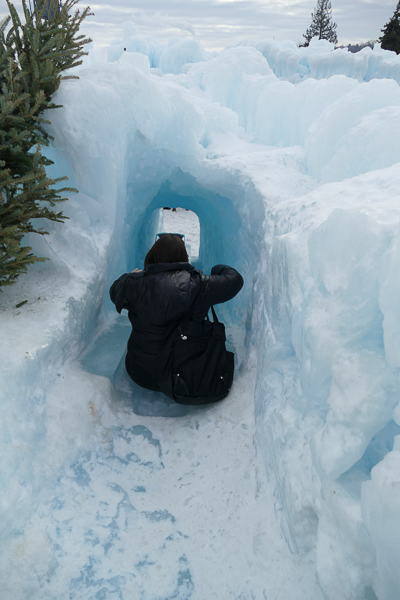 A fountain in the middle of one of the large rooms. There was also an ice cream shop inside the castle, and other little features like an Olaf statue and princesses from Frozen you can take photos with, benches to sit on, and other fun stuff.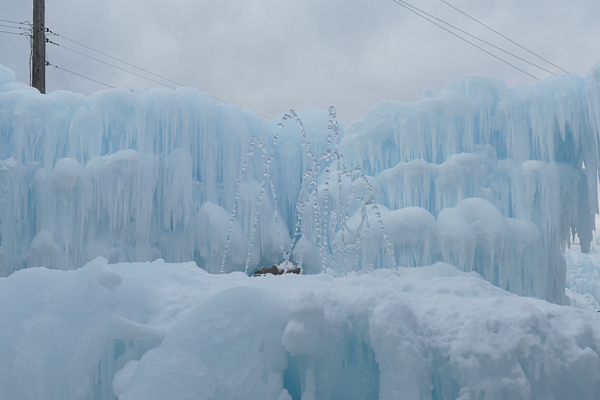 Like this.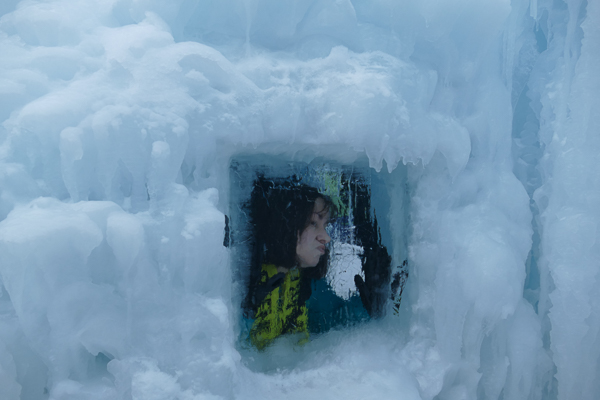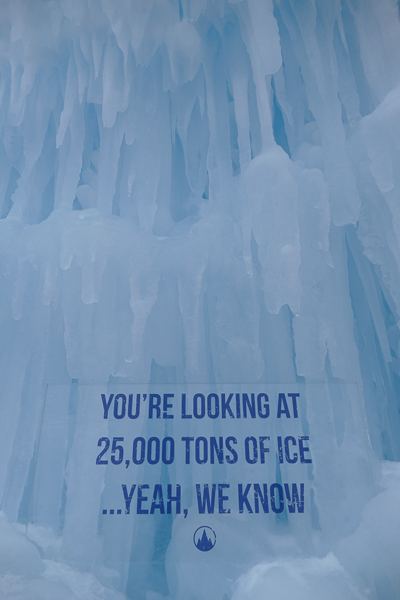 More slides! Here they gave you little mats to slide down on. We didn't do this because the line was quite long.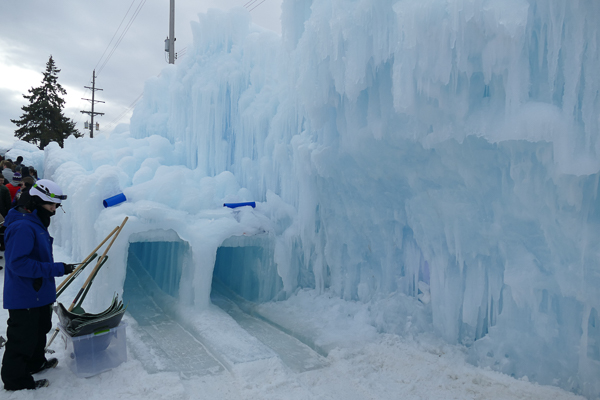 Once out of the castle, we spent a couple of hours walking around the adorable little town. It has that old-town charm with unique local shops and a four-block main street.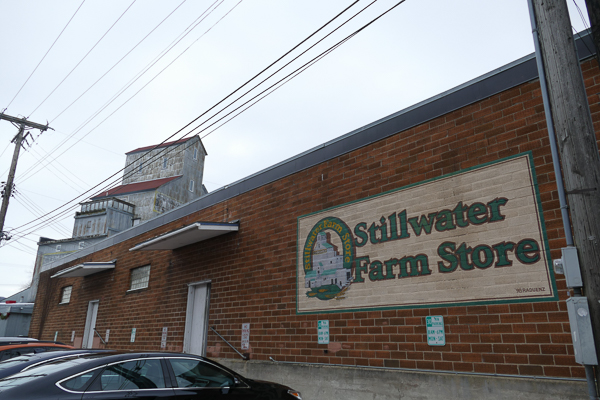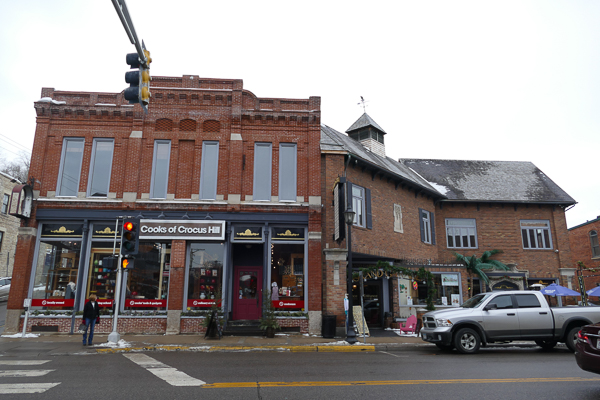 On to Night 2 of Crashed Ice! This is when the real racing took place. The competition was really fun to watch, and you never knew who would take over first place, fall, or not make it up that last hill.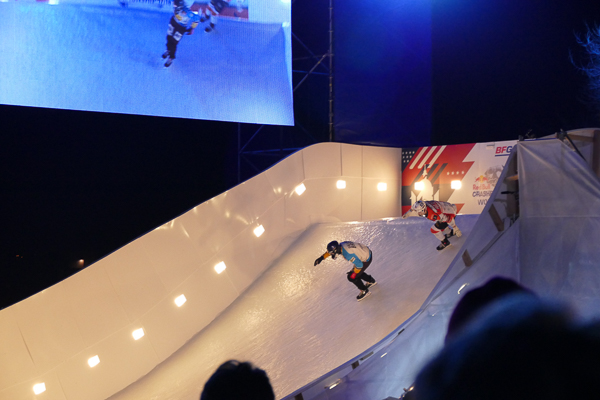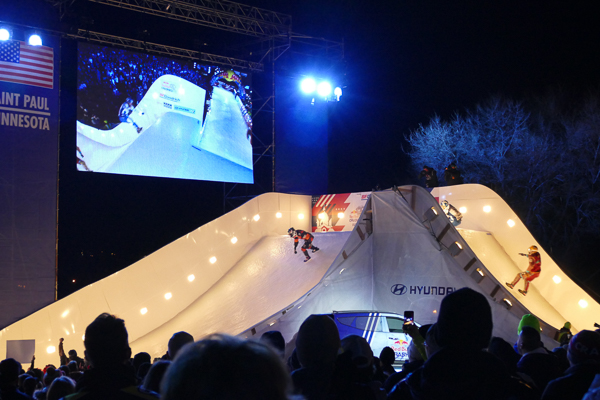 I think the best part of the night, though, was the GOALIE RUN! Just for fun, four crazy guys dressed head-to-toe in goalie gear went down the course. It was HILARIOUS. It's like watching Sumo wrestlers try to ice skate.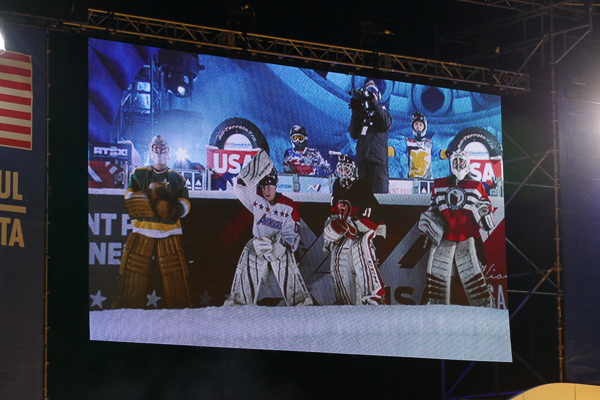 I think only one made it up the last corner!!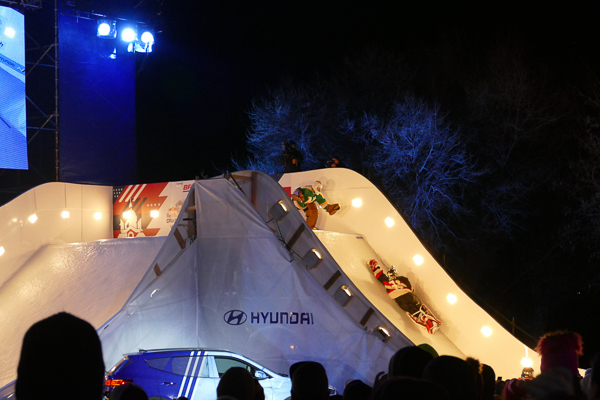 A view of the finish line where the competitors hung out. Nice view if you know what I mean. ;)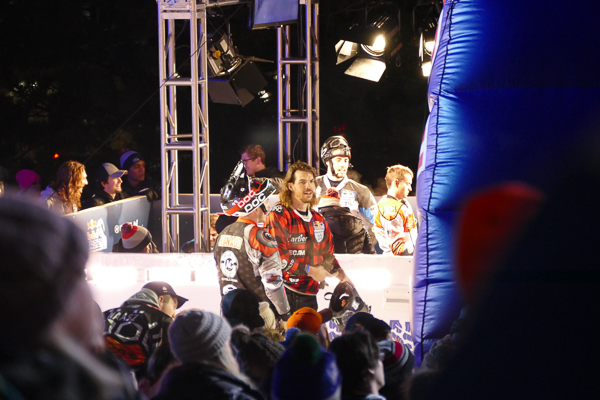 The winners podium with the ladies and the gents!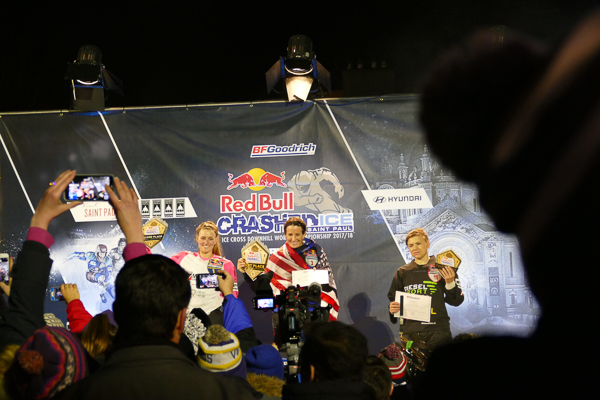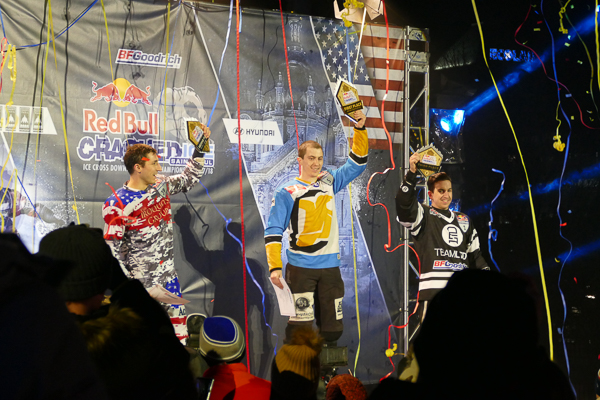 I highly recommend watching the Highlights Video to get a sense of just how flipping fun this is to go to!!!
And JC and I are going to the final Crashed Ice event in Edmonton in March!!
SO--what else did we do in January?
One Avs game
Started a Spanish conversation class back up
A really funny musical called First Date about a blind date
Dinner with a few friends, including a new couple introduced to us by a mutual friend who are moving back to CO from DC
A few scrapbooking days or evenings in which I cranked through doing 2017 layouts and am working diligently on making cards from old paper collections that I no longer want to see lying around!! Check out the layouts!
2018 is well underway!