2018
December
November
October
September
August
July
June
May
April
March
February
January
2017
December
November
October
September
August
July
June
May
April
March
February
January
2016
December
November
October
September
August
July
June
May
April
March
February
January
2015

December
November
October
September
August
July
June
May
April
March
February
January
2014

EUROPE PHOTOS
December
November
October
September
August
July
June
May
April
March
February
January
2013

December
November
October
September
August
July
June
May
April
March
February
January
2012
PORTUGAL PHOTOS
December
November
October
September
August
July
June
May
April
March
February
January
March 2017
Well, February had its ups and downs, that's for sure. Mostly ups I'd like to think. :)
We started the month off with our annual Mammoth lacrosse game with our friends John and Sarah. We had a blast as always, and the Mammoth won! Then while JC was in San Francisco for work, I went to another Avalanche game with my friend Mary. When JC and I go together, the team stinks and loses. When I go with Mary, we got photos with Bernie the mascot, the Avs won, it was a shutout, and one of our newer players got a hat trick. Yep, he's forbidden from coming anymore I think!
Then, I came down with some flu/cold/sinus infection thing that lasted WAY too long. It hit me on a Saturday night, and come Monday morning I was totally stuffed up, not sleeping, and just miserable. I took a sick day during which I got caught up on a lot of personal things, knowing that every evening I'd be retiring early and not getting anything done. Turns out I was right! I sat on the couch every night with a blanket watching hockey, going to bed at 8pm. I am rarely sick so this really pisses me off!
I did get some scrapbooking done around being sick, including the day I got sick and two of the three days of Presidents' Day weekend. Make sure to check out my 2016 Album that I now have completed through August! I spent Presidents' Day itself cleaning the entire house because the next day my parents and aunt came to visit for a week!
Despite JC and I having to work, they amused themselves, spent too much money, and had a lot of fun. On Tuesday, they went to Celestial Seasonings for a tour and to restock their tea stashes, then found Avery Brewery on a beautiful 70-degree day. That night, we left dad and JC in blissful silence as I took mom and Aunt Cathy to a card-making class at my Stampin' Up! rep's house. They were mostly well-behaved until the end of the night when the exhaustion kicked in and they got giddy.
The next day, mom and Aunt Cathy went shopping with my mother-in-law while dad golfed most of the course that runs through the neighborhood.
On the third day, the temp dropped 30-40 degrees and it snowed. We went to Coors Brewery in Golden for their free tour and it was really fascinating. Each tour participant gets up to three tastings, and the glasses are half a pint each! We all stopped at just 2.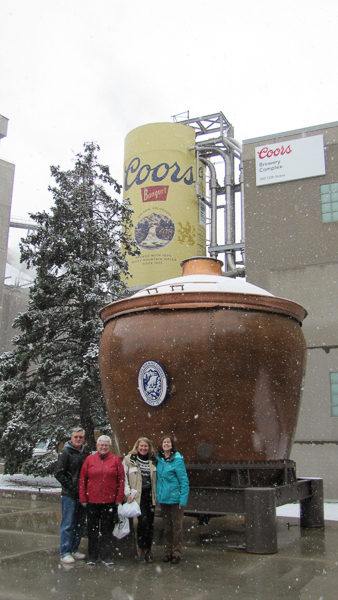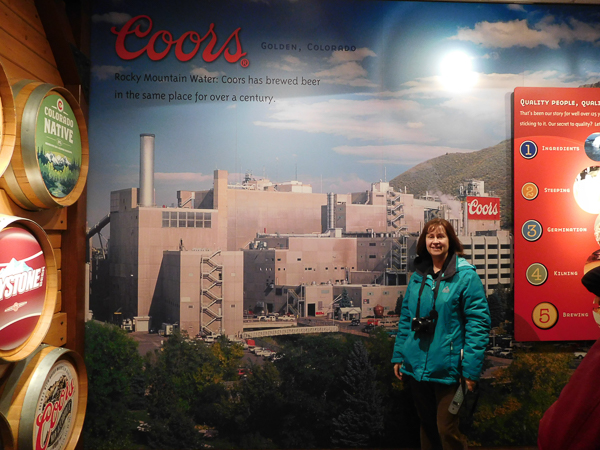 Everything is done right there: the brewing process, packaging, and distribution.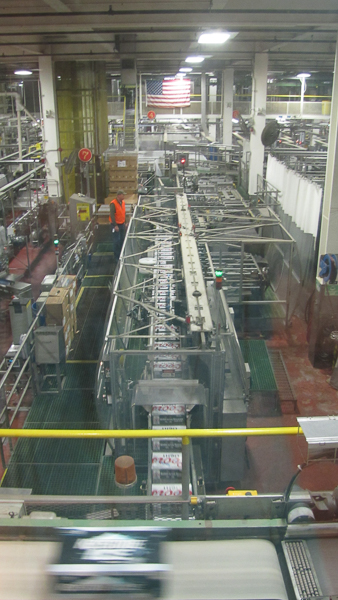 That night, JC and I were supposed to go to a concert by one of our favorite bands, but I was still recovering from being sick, and he was falling ill, so we went to bed before the main act even got on stage. Yes, we are old.
On Saturday, after taking mom to The Scrapbook Shack, like I have to, we had a yummy Italian dinner with my in-laws and then went to see the Avs take on the Buffalo Sabres! I try to go to that game every year, and I alternate who to root for. It was time to root for the Sabres, which I'd do anyway since the whole Buffalo troop is here, and this year Buffalo is (slightly) better than Colorado. To all of our surprise, Colorado WON with lots of goals! Who would've thought that would be possible!! It was still tons of fun, as always.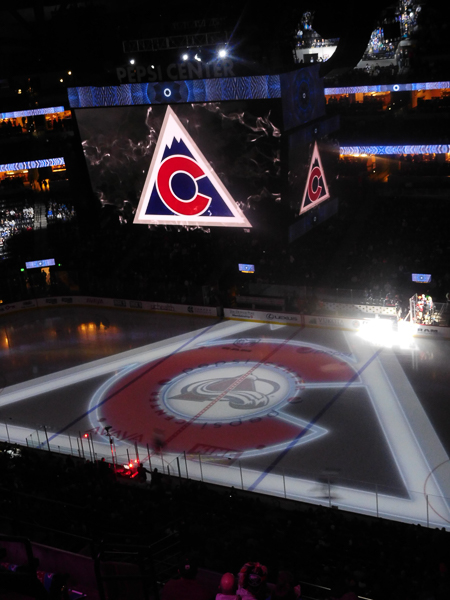 On the last day of their visit, Sunday, we spent the nicer, sunnier day at The Wild Animal Sanctuary. I had not been there since my last volunteer stint in April, and boy had the place changed so much since then! First, they opened a new welcome center on the opposite end of the 1.5-mile walkway, flipping the order in which you walked and saw the animals. Next, they had nicer gift and snack shops at both ends of the walkway. Lastly, there were several new enclosures and animal rearrangements, including a new leopard habitat, a beautiful, big fox enclosure, and two beautiful jaguars. I just love that place with all of my heart, and lots of animals were out sunning themselves that day. Here are some of my favorite pics.
Foxes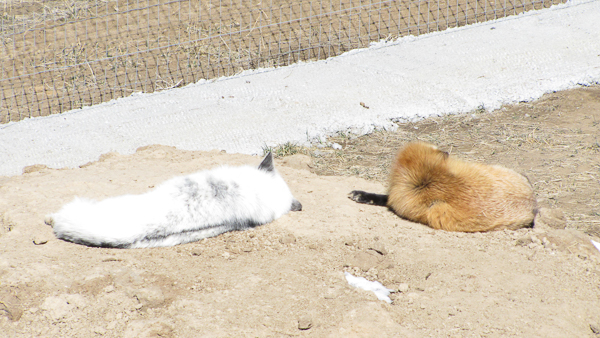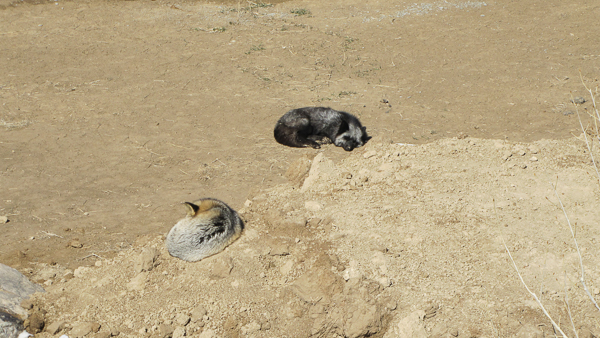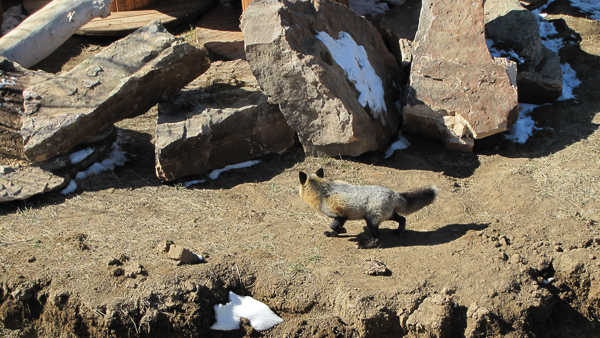 Bobcat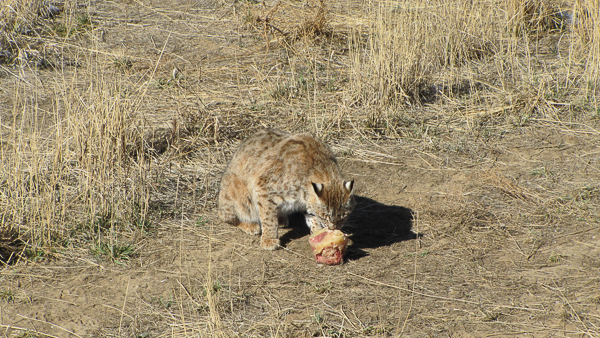 Coyotes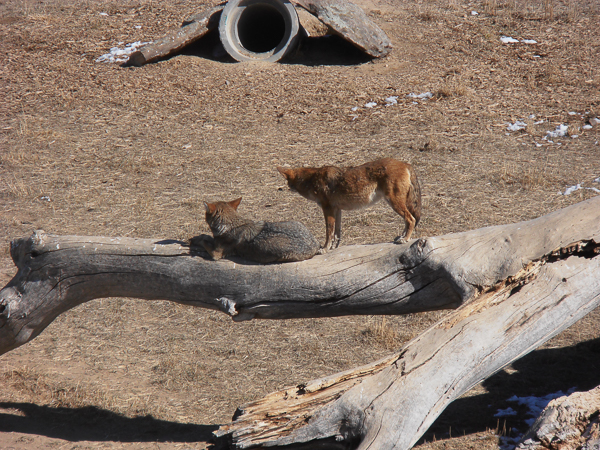 Lions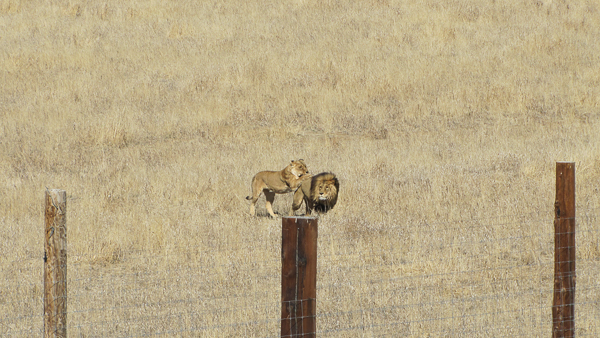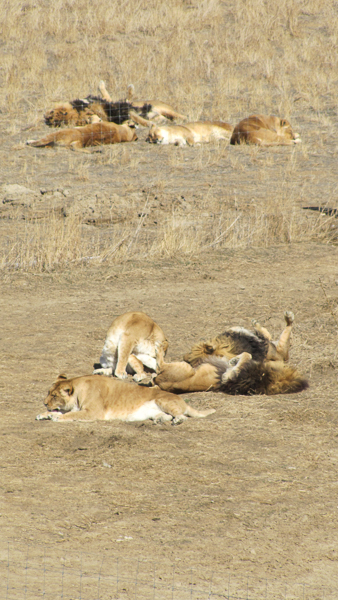 Wolves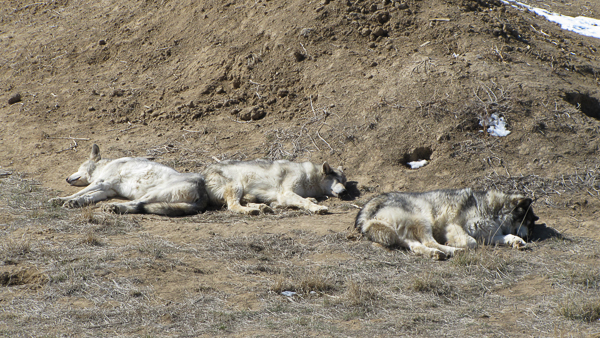 Black Bear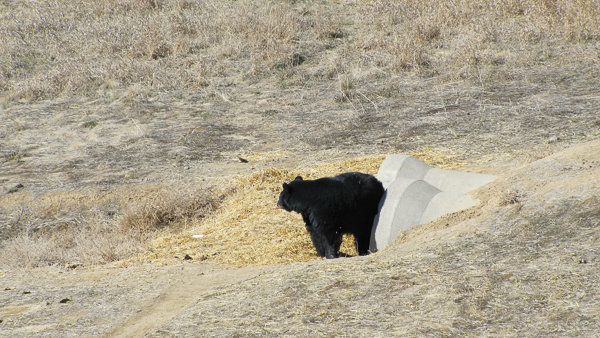 Tigers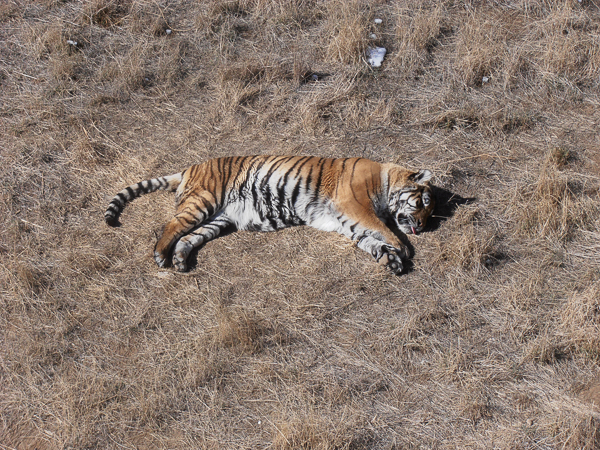 Jaguar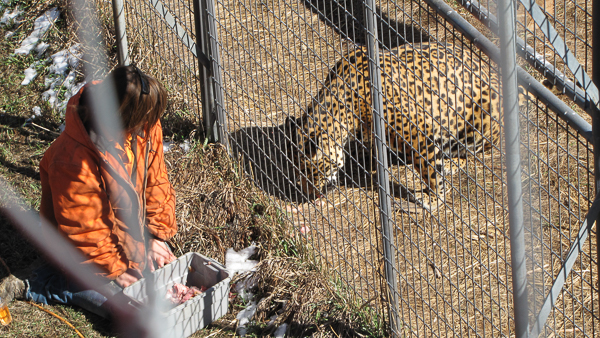 Once we walked the three miles of walkway and really enjoying listening to the lions roar, watching Theresa feed the jaguars, and laugh at the tigers and lions all flopped all over the place, we ended the trip with 32-ounce margaritas at our favorite Mexican restaurant, Sí Señor! (and by 'we' I mean all of them)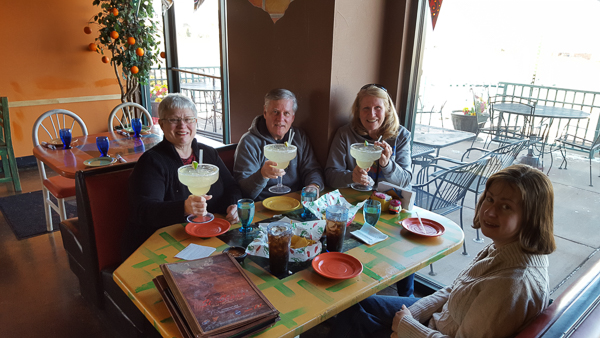 Time for More Changes...Stay Tuned!

2011
SPAIN PHOTOS
December
November
October
September
August
July
June
May - none
April
March
February
January
2010
ALASKA PHOTOS
December
November
October
September
August
July
June
May
April
March
February
January
2009
December
November
October
September
August
July
June
May
April
March
February
January
2008
WEDDING PHOTOS
December
November
October
September
August
July
June
May
April
March
February
January
JILL'S CREATIONS:
Album - 2017
Album - 2016
Album - 2015
Album - 2014
Album - 2013
Album - 2012
Album - 2011
Album - Penn State
Album - Cedar Point
Album - Wedding
Cards
LOAD513
LOAD214
Mini Albums - Coffee and Daily Junque