2018
December
November
October
September
August
July
June
May
April
March
February
January
2017
December
November
October
September
August
July
June
May
April
March
February
January
2016
December
November
October
September
August
July
June
May
April
March
February
January
2015

December
November
October
September
August
July
June
May
April
March
February
January
2014

EUROPE PHOTOS
December
November
October
September
August
July
June
May
April
March
February
January
2013

December
November
October
September
August
July
June
May
April
March
February
January
2012
PORTUGAL PHOTOS
December
November
October
September
August
July
June
May
April
March
February
January
October 2008
So, since I can't remember to blog on a frequent basis, I've decided to revert my website back to a "traditional" format like it used to be, and update it on a monthly basis. I have transitioned all of the content for all of 2008 from the old site, www.fuschia.org, and have removed the blog. Apologies to everyone for all of these migrations!
Anyway, in mid September we had a great getaway to LAS VEGAS! I love that town, I love the adult playground notion that at any time on any day, you can do whatever you want! JC had to go out there for a work-related conference, so I took full advantage of the free hotel room and tagged along!
We ended up staying at the Venetian's brand-new add-on, the Palazzo, where all of the rooms are suites! So check this out, here is the lobby!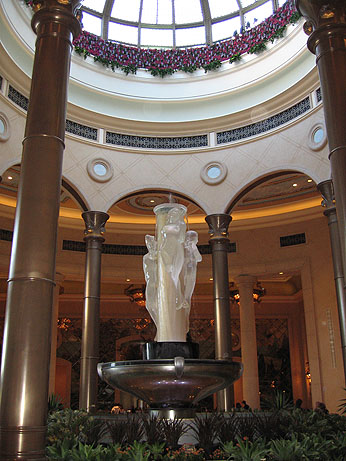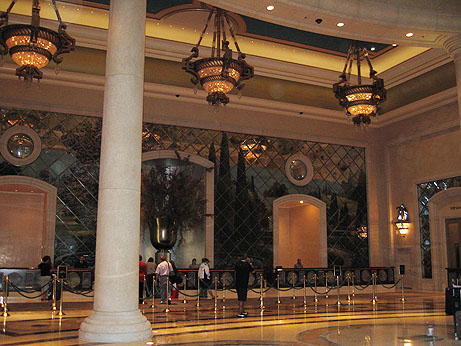 And here is our suite!!!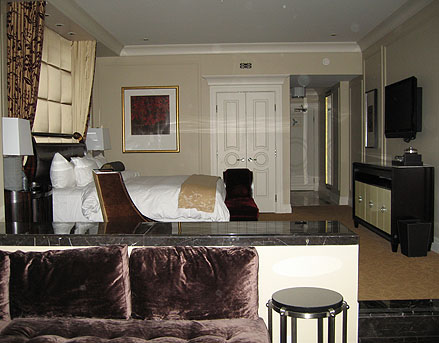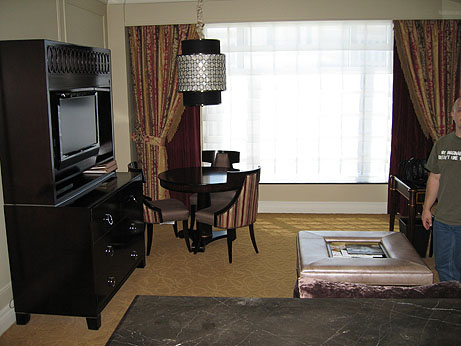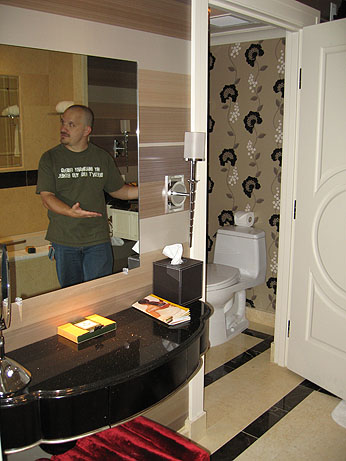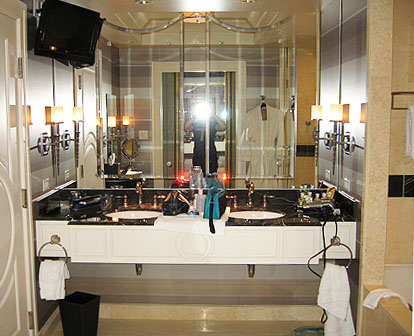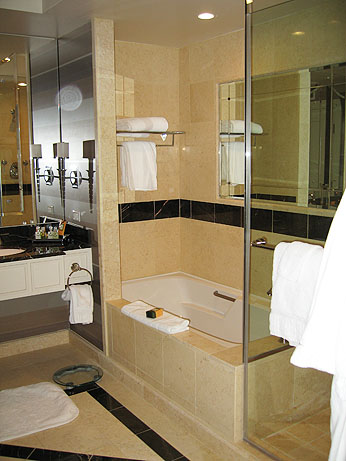 Needless to say, I felt like a queen! We're not even getting a room this nice in Prague for our wedding!!
While JC was busy falling asleep in lectures, I worked a bit each day from the hotel room and then headed out on my own. One day I sat by the pool for a few hours, another day I got an aromatherapy massage which felt SOOO good!
We had plenty of time to gamble, but we stuck to mostly penny slot machines because we are both too cheap and inexperienced to try our hand at the tables. However, our cheapness didn't hinder us--we dug through each casino to find the right slot machines, and in Paris I won $270 on ONE machine! Then, the last day we were there, while JC was in his last session, I found a similar slot machine in the Venetian and won $260! After dumping some back in of course, I came home with an extra $300!!! That's the first time I've ever come home a winner!
We also got to see another Cirque du Soleil performance--this time we saw "O" which is their underwater show. It was incredible! They had platforms that rose and fell in various combinations to make the water shallow, deep, or underneath the platforms, and they had all sorts of various acrobatics that ended up with dives into the water. The stage crew were underwater the whole time moving props!!

2011
SPAIN PHOTOS
December
November
October
September
August
July
June
May - none
April
March
February
January
2010
ALASKA PHOTOS
December
November
October
September
August
July
June
May
April
March
February
January
2009
December
November
October
September
August
July
June
May
April
March
February
January
2008
WEDDING PHOTOS
December
November
October
September
August
July
June
May
April
March
February
January
JILL'S CREATIONS:
Album - 2017
Album - 2016
Album - 2015
Album - 2014
Album - 2013
Album - 2012
Album - 2011
Album - Penn State
Album - Cedar Point
Album - Wedding
Cards
LOAD513
LOAD214
Mini Albums - Coffee and Daily Junque