April 2014
As I do this month's update, on the 13th, it's 40 degrees and snowing. The whole week leading up to today, it was in the 70's. Gotta love springtime in Colorado!
At the beginning of April, I took a week off and visited family in Rochester, NY, to celebrate Leonardo's second birthday! I arrived on the 1st so on the 2nd, his actual birthday, he spent the day with his mom and dad and then we came over for a small celebration.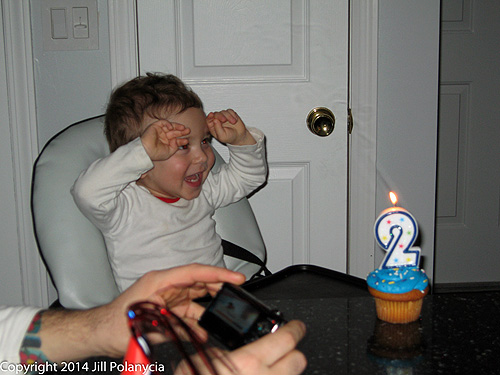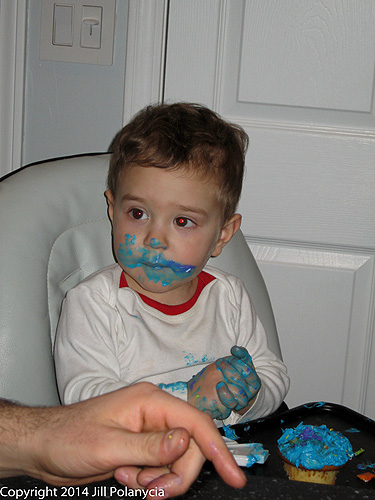 On the 3rd my parents had to babysit so after we picked up Leonardo we went to playtime at the rec center. Then after lunch and a nap we spent the afternoon at the Strong Museum of Play, an incredible children's museum in Rochester. That place is AWESOME, even for the big kids! We were there over 3 hours and only saw around half of it!
First, we tried riding the carousel outside of the museum. He's still not sure about riding a horse so we stuck with the tub.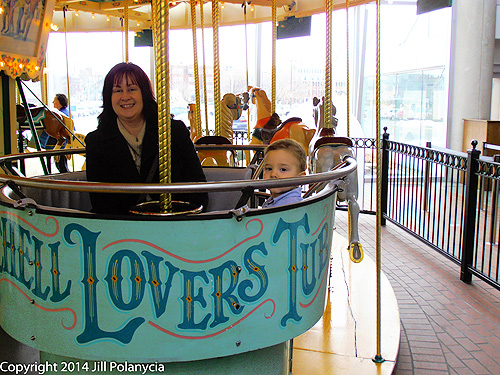 Then, the first area you walk into is SESAME STREET! So naturally I had to get a photo there myself!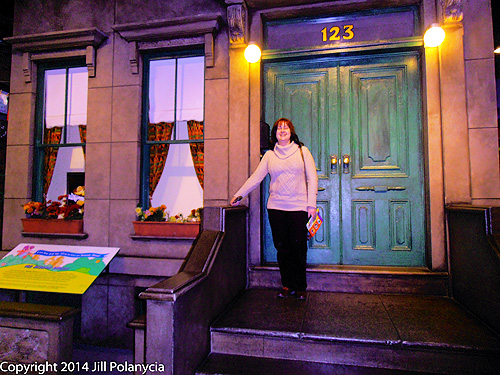 There is a LOT to do in the museum. There's a mini supermarket, mini post office, a pirate ship, an airplane, a train you can ride, a victorian room, and a theatre where you can dress up in costumes and perform on stage. Leonardo saw a little girl on stage and just had to imitate her grand entrances!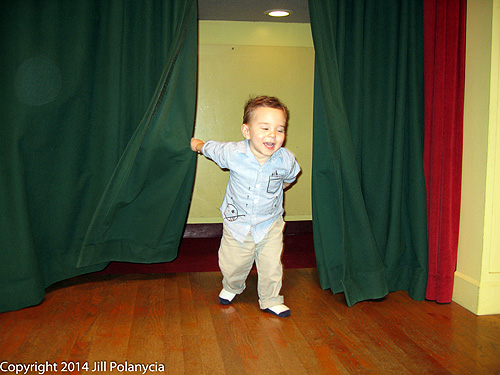 On the second floor is the Toy Hall of Fame with some really awesome displays. Then after that is the game area, complete with a wide variety of board games throughout history and then the other side has the video game museum.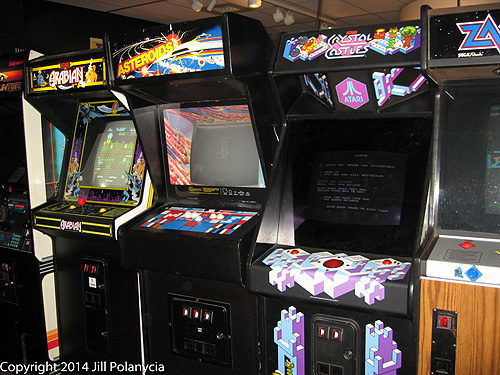 That evening we had a great dinner with everyone. On Friday, mom and I scrapbooked like crazy for most of the day. She had printed photos of Leonardo from birth to this past Christmas, she had all of her themed papers and embellishments at the ready, so we worked like crazy on layouts for Leonardo's first album. We got a lot done!
That night it was time to relax with the fam at a British pub.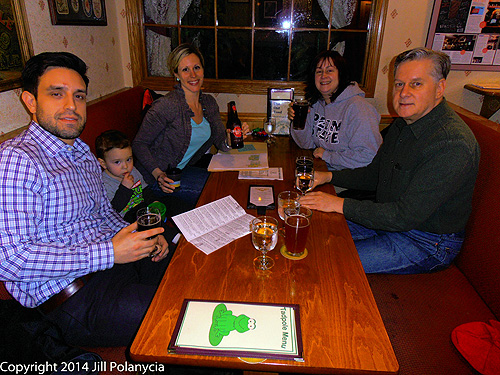 On Saturday the 5th, mom and I scrapbooked the day away again. Leo's birthday party with the whole family was on Sunday. This time it was just immediate family in his other grandparents' house. Here he is with my mom and dad: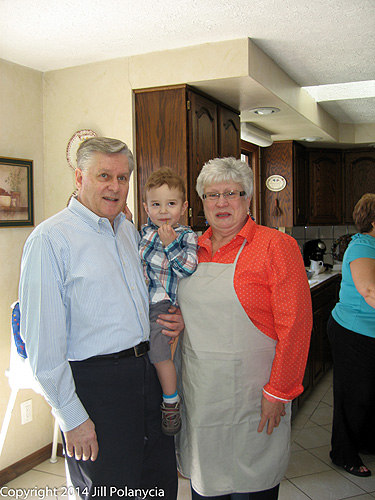 And with his godparents: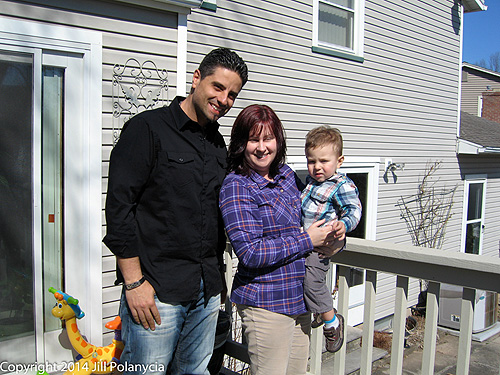 Lastly, we can't forget the cake and singing! He just loves when people sing to him, he gets very excited!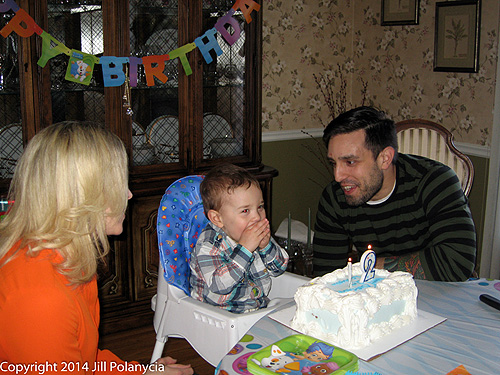 But then he lost interest during the presents, so he went running off while his mom and dad opened his goodies. At 5pm we were all exhausted, not just Leonardo, so we all parted ways. Mom and I went back to scrapbooking and managed to get his entire first album done, from his birth all the way up to 1.5 years old! WHEW! I've never scrapped that much before in my life!
I went home on Monday evening after hanging out babysitting again. When mom and dad drove me to the airport they were taking Leonardo home to his dad afterwards, so he and I were in the back seat. After they dropped me off, he was crying because I got left behind! Aww!