2018
December
November
October
September
August
July
June
May
April
March
February
January
2017
December
November
October
September
August
July
June
May
April
March
February
January
2016
December
November
October
September
August
July
June
May
April
March
February
January
2015

December
November
October
September
August
July
June
May
April
March
February
January
2014

EUROPE PHOTOS
December
November
October
September
August
July
June
May
April
March
February
January
2013

December
November
October
September
August
July
June
May
April
March
February
January
2012
PORTUGAL PHOTOS
December
November
October
September
August
July
June
May
April
March
February
January
October 2011
Yeay it's my favorite month of the year! And hockey is back!
September was pretty low key for us. I spent a lot of time studying and scrapbooking. I'm studying to take the Project Management Institute's certification to become a certified PM. I'm doing this because the company is paying for it, and it's a great item on my résumé. However I am actually learning things that are applicable to my job right now, so I'm pretty stoked about it. It takes around one year to study for it and I'm most of the way through the book. I started studying in June and the plan is to take the exam in January or February.
As for scrapbooking, well I've made huge strides! First, I finished my Cedar Point album! Yes, finished! Well, caught up to the present is more like it, since we are most certainly going back there over and over again to add more pages!
So the first 15 pages of the book can be found on my August 2011 update. Here is the second half!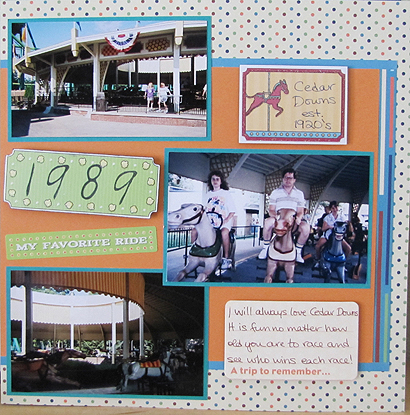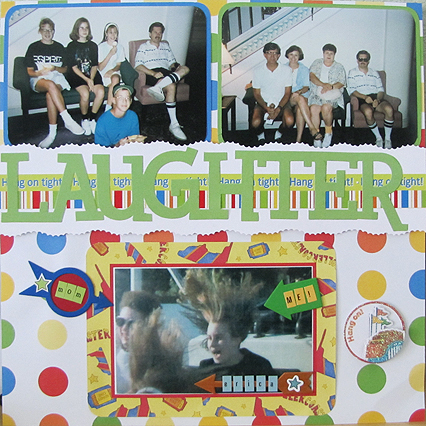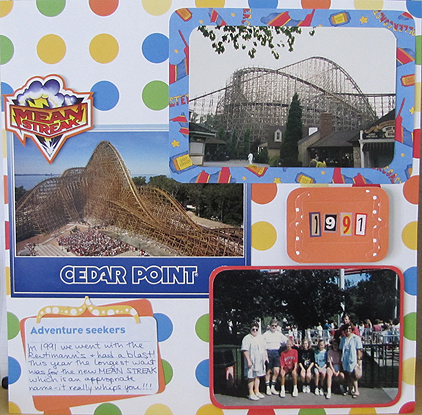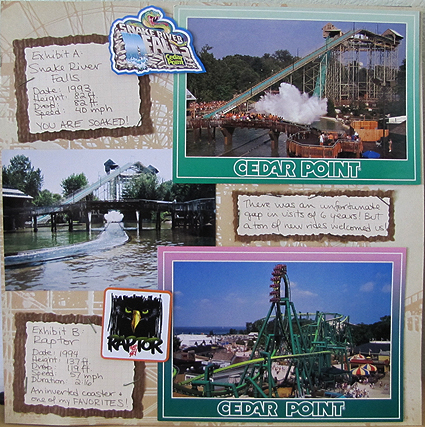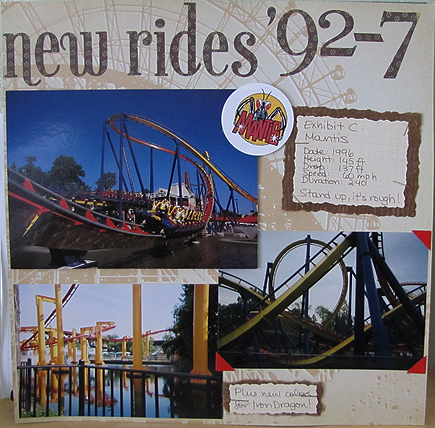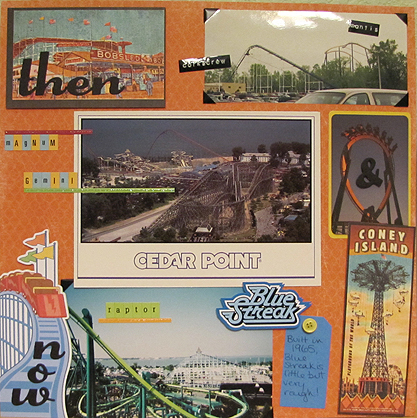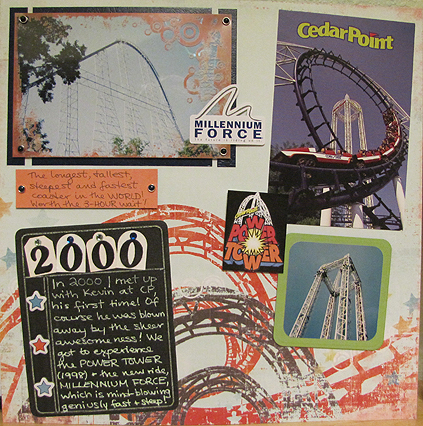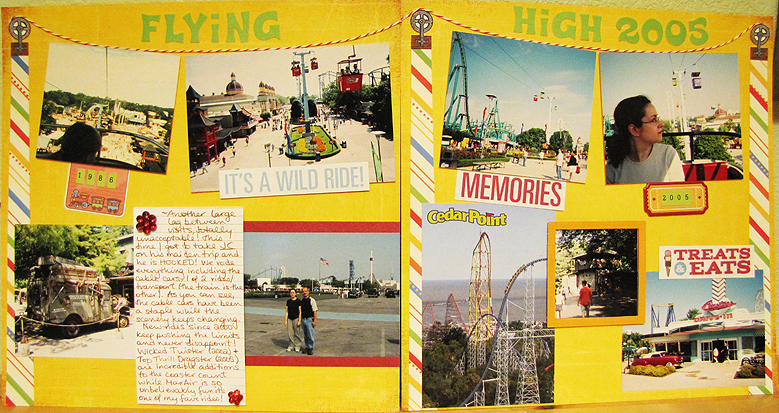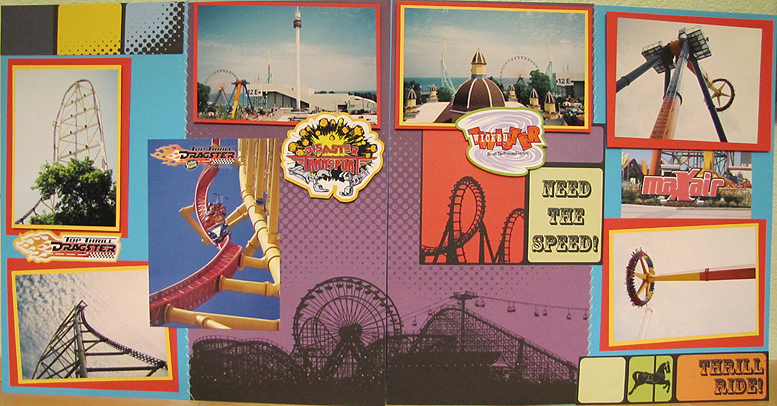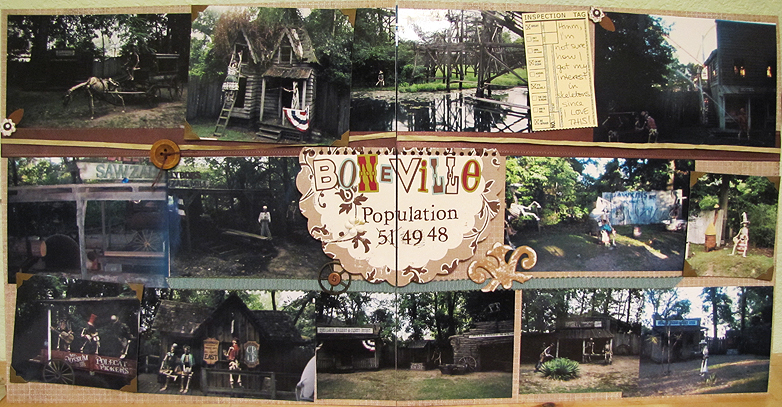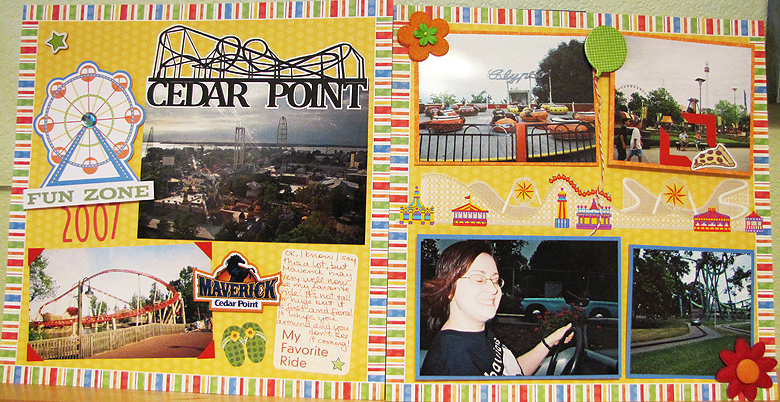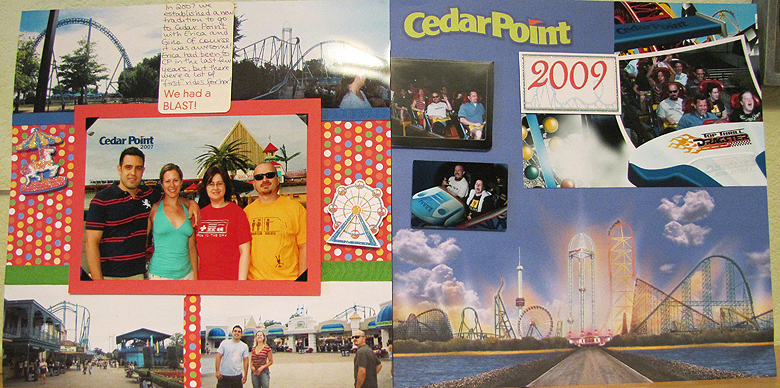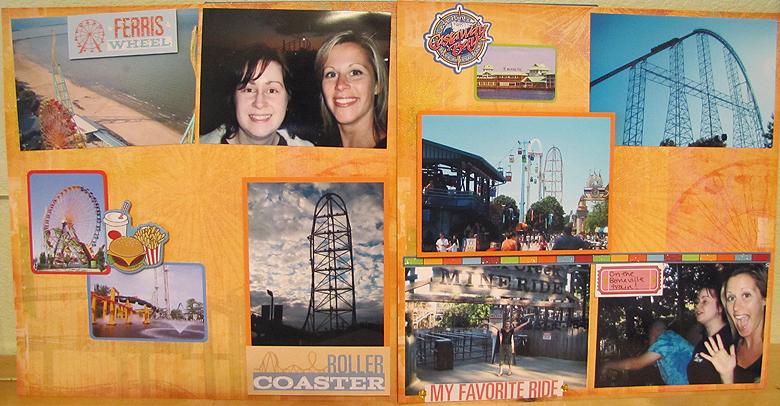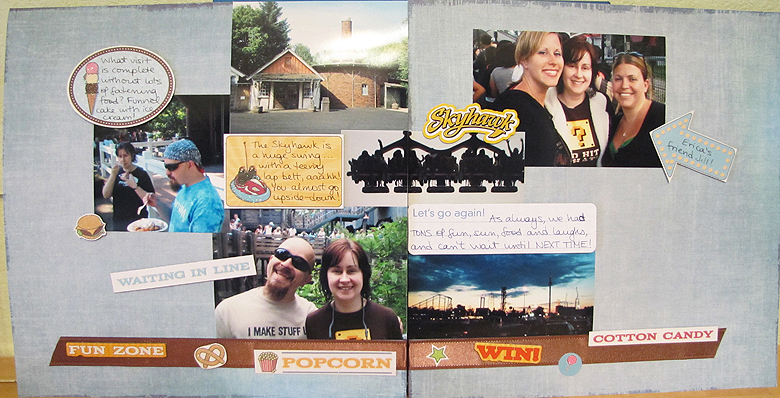 In addition, once the album was done I finished a bunch of cards, as well as a couple of "projects", which to me means unconventional things I want to scrap such as separate albums, décor, special holiday projects, etc. So the first one was a small letterpress tray that you can fill with goodies and hang on the wall. I took a bunch of little items that I've collected over the years and filled it in as a nice thing to look at in my office to reminisce.
The second project I did was a hockey tape tin. I had this tin from coffee that fit rolls of hockey tape perfectly. I also had a sticker book that I got at the NHL All-Star Weekend this past January. So I tore apart the book and collaged a bunch of player pictures and team logos onto the tin.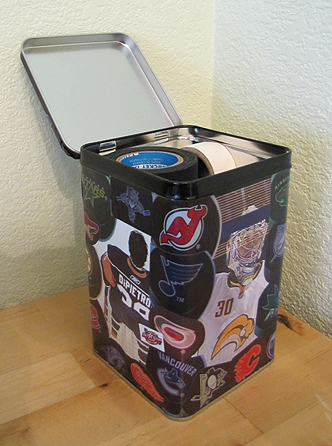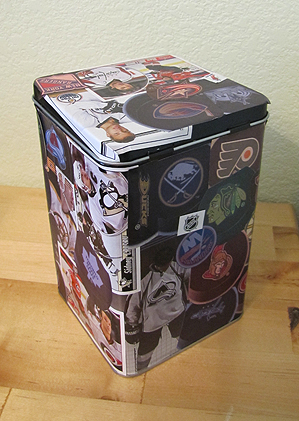 Voila!
Other news?
Not much went on in September, which I'm perfectly fine with. We had no concerts or theatre to attend, it was calm and low-key. We did attend a Rockies game right before the season ended and that was really fun. I also started back up in another season of the DWHL, and for the first time with that league, I am not on the Nordiques team! I'm on the Jets, and I think that's a good symbol of luck. The DWHL names their teams after defunct NHL teams, but the Jets just resurrected from retirement for the 2011-2012 season. So I think being a "formerly defunct" team is going to bring us luck! Plus I don't think I've ever been coached by the coach of the Jets so this will be a good learning experience. JC and I also started back up on the adult hockey clinic that the YMCA does. It's just good fun on a Friday night.
BRING ON THE HOCKEY ALREADY!!!

2011
SPAIN PHOTOS
December
November
October
September
August
July
June
May - none
April
March
February
January
2010
ALASKA PHOTOS
December
November
October
September
August
July
June
May
April
March
February
January
2009
December
November
October
September
August
July
June
May
April
March
February
January
2008
WEDDING PHOTOS
December
November
October
September
August
July
June
May
April
March
February
January
JILL'S CREATIONS:
Album - 2017
Album - 2016
Album - 2015
Album - 2014
Album - 2013
Album - 2012
Album - 2011
Album - Penn State
Album - Cedar Point
Album - Wedding
Cards
LOAD513
LOAD214
Mini Albums - Coffee and Daily Junque