January 2015
HAPPY NEW YEAR EVERYONE! May the year ahead bring you health, happiness and lots of laughter!
Things have been a whirlwind ever since we got back from Europe. My birthday came and went and was not exciting at all--in fact it was one of the first evenings to stay in and relax since we got home!
Now, another reason I got busy is that I got a second, part-time job! I now work around 10 hours a week at The Scrapbook Shack in Louisville! The store has been open for 1.5 years and after Archiver's closed it's become my favorite place in the world (and my closest scrap store now). The owner, Julie, asked me before Europe whether I'd be interested in a job there and of course I said YES! but didn't get a chance to interview until after Europe. Since it was mid-November and the month's schedule had already been done, my first day wasn't until November 30th. While I was there in training my friend Cathy from Colorado Springs showed up! I met her at the ScrapHappy reunion last August and we haven't had a chance to get together since. It was her first visit to the Shack ever as she was driving back to the Springs, so she shopped, we chatted, and we got a photo together!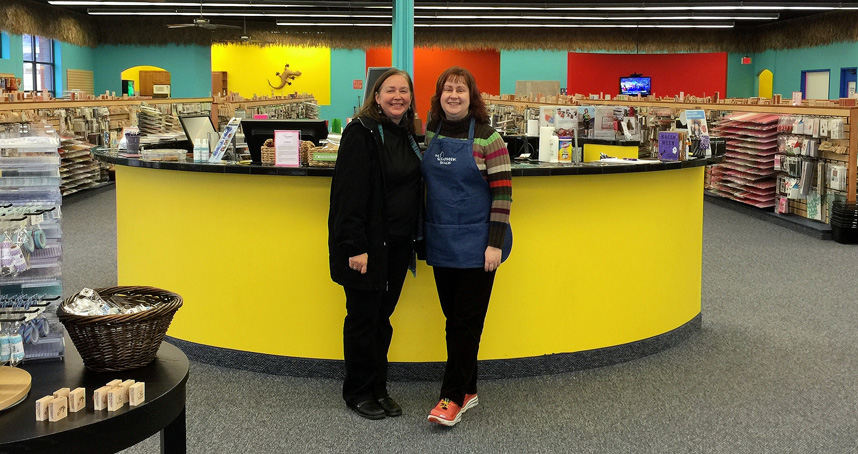 Here's a more recent photo of me after I've had a chance to bling out my apron!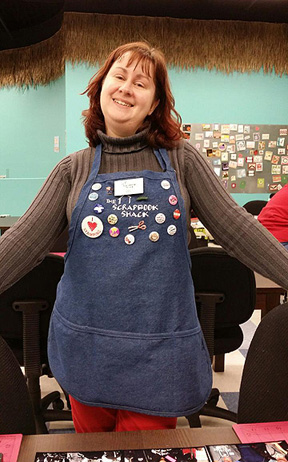 I am only working one weekend shift and one weeknight shift a week, or more less, but I am LOVING it. It's a job I actually look forward to! I'm having a lot of fun getting to know my coworkers and the "boss lady" who is hilarious, plus it's so fun to talk to the customers about their projects!
Right after Thanksgiving, I went to Rochester to have an early Christmas visit of sorts. I had a blast hanging out with the family, and I was especially excited to see Erica and Gino's new house! I got to hang out with Leonardo a lot, too. On the first day I was there, we all went to the Strong Musem of Play which is an amazing children's museum. I had been there before with Leo, mom and dad but this time we went into Wegmans and there was a very cool LEGO exhibit! Here are some of my fave photos from the afternoon.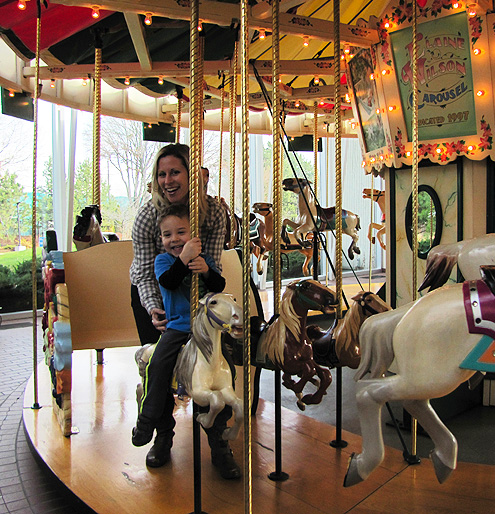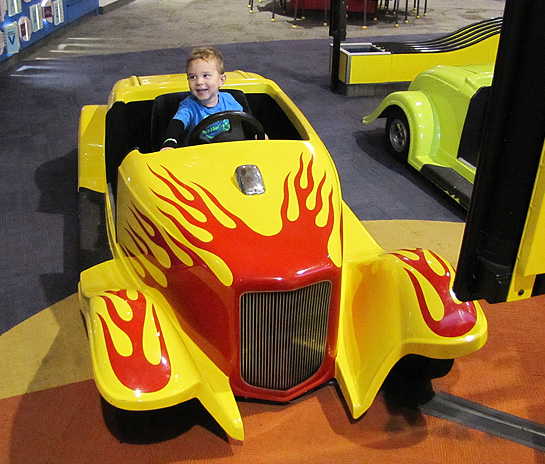 Yes, the museum has a mini Wegmans where there is plastic food and empty food contains that kids can pick up and scan at the register. The kid was on a mission! I could've stayed in there for hours! Too flipping cool!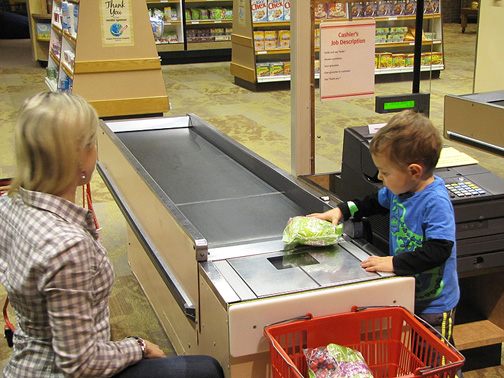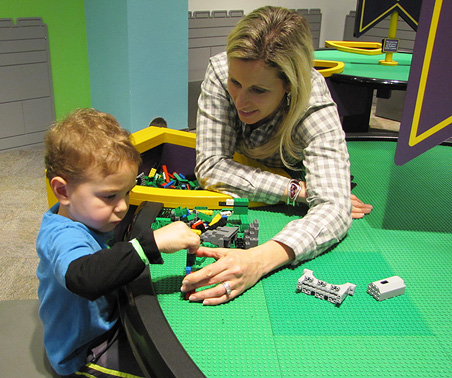 One other night we hung out at Erica and Gino's house because Gino's new $7,000 stove finally arrived (they had been without a stove for the 3 weeks they had been in the new house)! So Erica and Leonardo decorated their Christmas tree while we waited for Gino to cook us a gourmet meal. Leonardo wanted to help so we gave him all of the unbreakable ornaments and he was absolutely adorable putting them on the tree!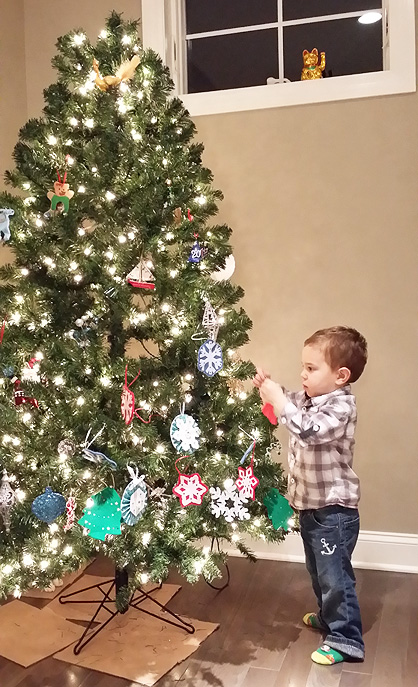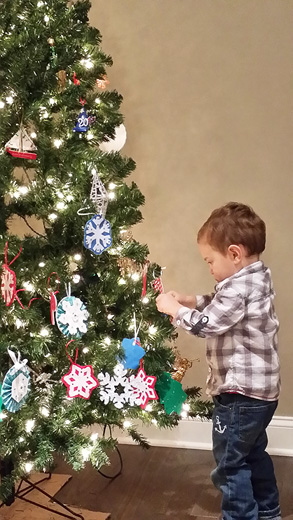 Last but not least, here is Gino in all of his stove glory (I have to show the big kid too!).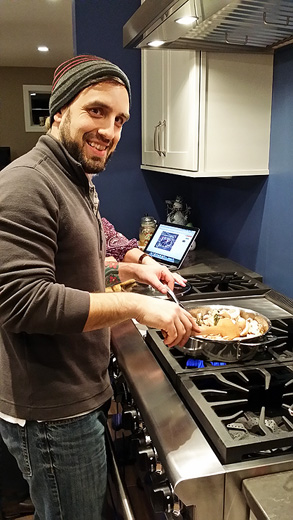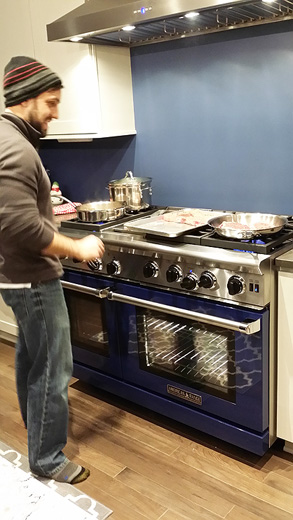 In addition, mom and I got some scrapbooking time, but instead of getting scrapping done, we reorganized her scrap room! Whew was that fun! We also went to Buffalo Stamps and Stuff because my mom and her friend take a class there once a month. I shopped while they did the class. Mom and dad also threw a get together for me so that I could see some of my relatives and it was really nice to see them again!
Next month I'll share Christmas photos and my annual year in review...