May 2008
My website update for the remainder of April is all about a scrapbooking retreat that I did the last weekend of April. A friend of mine organized the retreat at a hunting lodge in Wyoming, where it would be a solid concentrated weekend of scrapping, so I said what the heck! And it was very fun!
The only down side was that the lodge was much further out than I thought it was. I ventured further into Wyoming than I ever wanted to. There is BEYOND NOTHING up there!!! It took me 4 hours to get there which is 2 more than I wanted to do! But here is the outside of the lodge: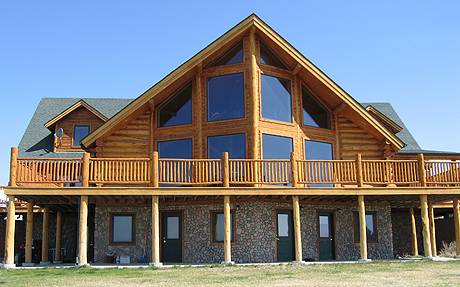 The whole thing is a log cabin, complete with log furniture and more dead animals than you could ever want to surround you.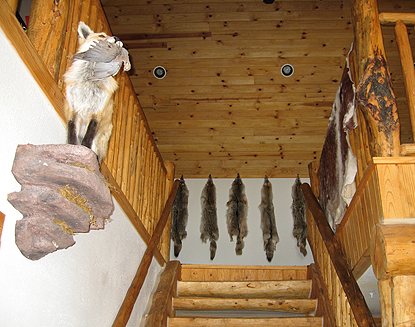 The pelts hanging like a coat rack are coyotes.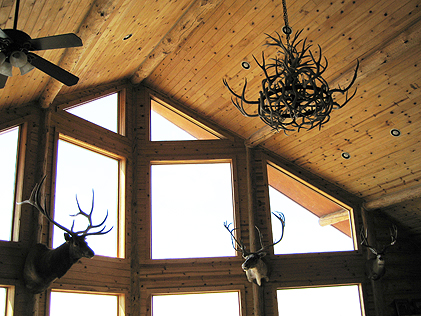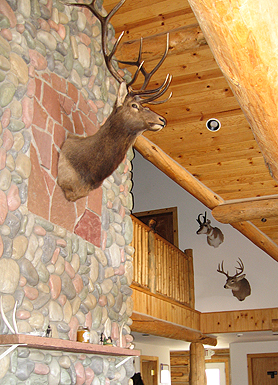 I am told that the animal over the fireplace mantle is an elk, the upper one on the wall is an antelope and the lower one on the wall is a deer. :P
Once I got over the dead animals, I had a great time scrapping away. There were only 10 of us so it was a nice sized-group. We did prize drawings, listened to music and scrapped from 8am to 10pm or sometimes later! We had a very nice Mexican couple make all of our meals and they were AWESOME! The food was even more authentic than what I had in Mexico!!
And here are some live antelope, which were right in my way as I drove the gravel road 12 MILES to the ranch!