January 2009
Wow, 2009 already, can you believe it? We hope that everyone has an awesome new year!
Here are some photos from Christmas, which this year we had at my sister-in-law's house: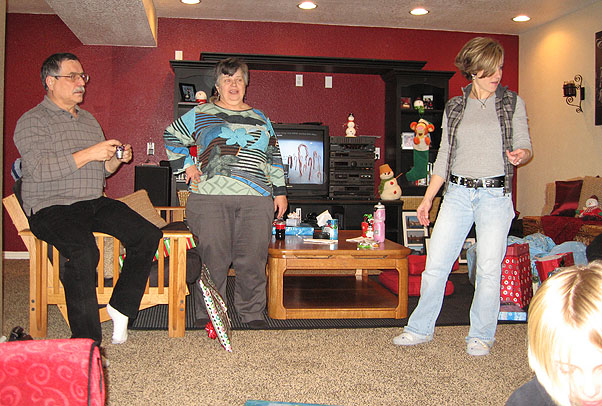 JC's dad (Nick), mom (Noel) and sister (Myko) with niece Kenna in the foreground corner. As you can see we get all dressed up for our Christmas brunch and celebrations.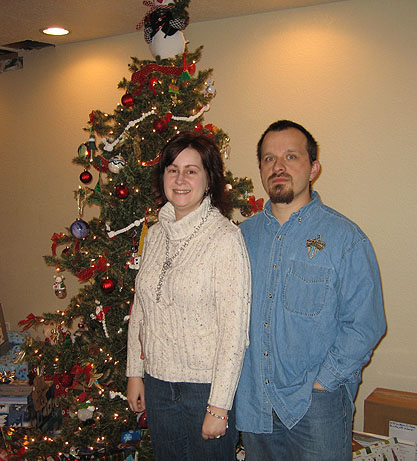 Here are JC and I in front of the tree. This is post-coffee, but pre-breakfast burritos, hence the dazed looks.
Nick with the mini camera on his head that we got him, and holding Mattie's new skateboard. Kenna is sporting her new "Nightmare Before Christmas" messenger bag that we got her.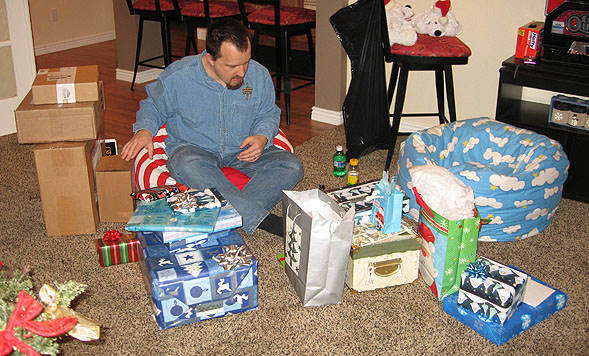 JC surrounded by all of our presents.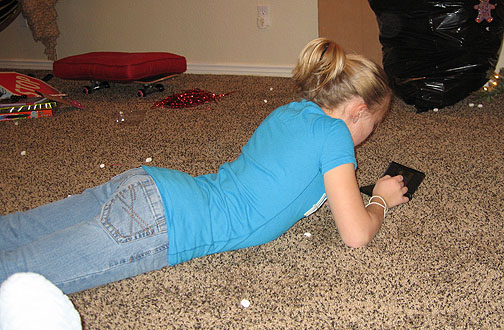 Mattie, our other niece, engrossed in a new game for her Nintendo DS. The little white things you see all over the carpet are mini marshmallows. We bought the girls (and Nick, and JC) some marshmallow guns, knowing that we were not having Christmas in our house!!!