July 2013
Dang June went by really, really quickly! Happy July 4th everyone! I'm going to spend it doing this website update and looking for jobs. Exciting eh?
Probably because I had another trip wedged in there somewhere. I went to Las Vegas with my parents the third week of June to hang out and check out Vegas, and for mom and I to attend our annual Creating Keepsakes Convention. Because JC's still pretty new in his job at Salesforce, he doesn't have time off yet to join us. :(
We all met on Wednesday morning and spent Wednesday and Thursday roaming the strip. My parents hadn't been to Vegas in a few years, so we made sure we walked around the newer casinos like Aria and Cosmopolitan so they could see how awesome they are. We didn't get to all of the casinos, we just roamed around gambling at slot machines until we were done with one place and ready to move on.
At Aria, we checked out the whole place and dad and I got a great photo at the waterfall wall outside: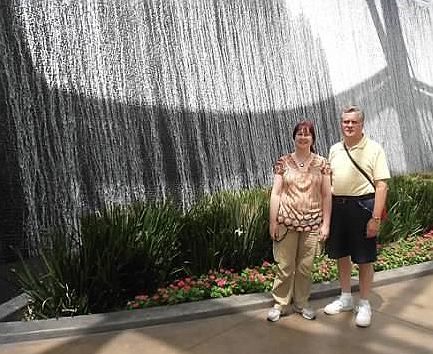 And we stumbled upon some "tree ladies" in the Palazzo, along with a bunch of medieval costumed characters celebrating Carnivale: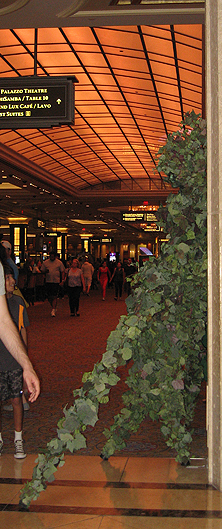 Then, dad got to hang out at the pool, play blackjack, watch a movie and otherwise hang out on Friday and Saturday while mom and I went to the convention. We always have such a great time at those, and spend way too much money. Mom secretly snapped this photo of my goods and this is just from day 1...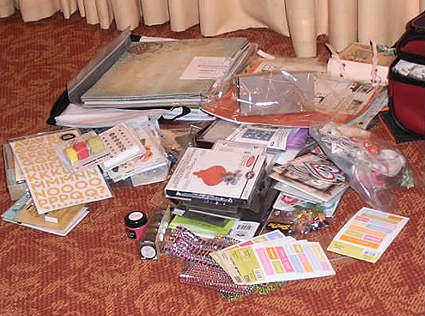 We took five classes that were all amazing and very diverse: a trunk show (the company gives you a bunch of their new products and gives you ideas on how to use them), a canvas album, an acrylic album, a set of 3D cards, and some layouts.
Then, the best thing ever happened: the teacher of the last class was none other than Megan Hoeppner, the Creative Editor of Creating Keepsakes magazine! She's scrapbooking royalty! We got to chat with her after class about all sorts of things for 45 minutes! I still can't believe that she was so generous with her time to stay and chat. And of course we snagged a photo!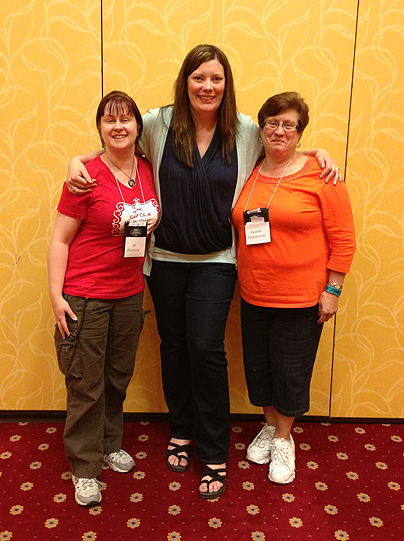 So, that's our Vegas trip!
The following weekend, JC and I along with my friend Lisa went to the Wild Animal Sanctuary's first ever Walk into the Wild fundraiser event. The road leading up to the Sanctuary finally got paved this past year, so they decided to host a walk all the day down the road to the Sanctuary! It was around 3.5 miles, which we did in an hour, and it was great fun!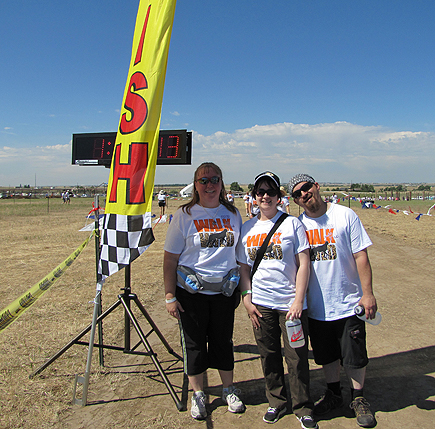 After the walk, we all got yummy lunches and free admission into the Sanctuary! We didn't go there last year so we had lots to catch up on--their new mile into the wild overhead walkway is now complete! And boy is it long! We did another 2 miles walking the whole thing back and forth, seeing the animals either enjoying their huge habitats or passed out in the baking sun.
These guys were playing right near the fence!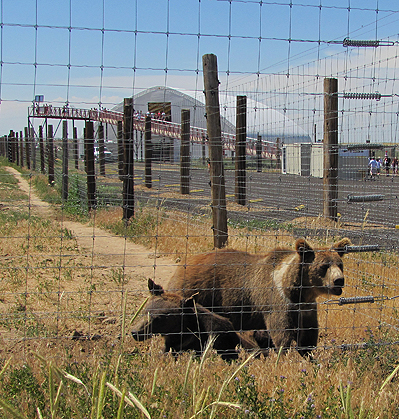 Sleepy wolves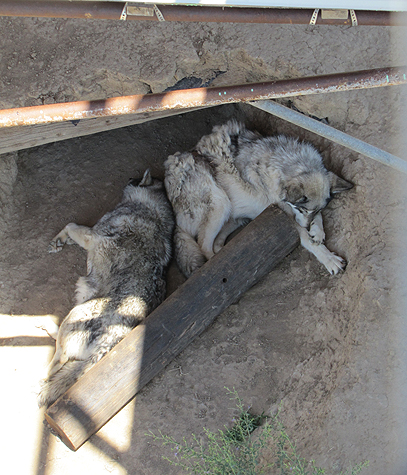 An adorabe red fox got up from his nap and was checking things out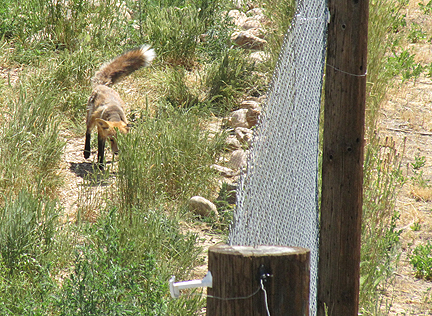 We watched these adorable bear cubs for a while. The one in the upper left kept trying to grab a large weed that was bouncing around in his paw! And the other two in the lower right were wrestling with each other!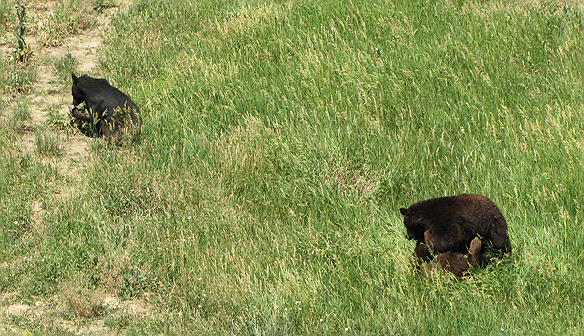 Lastly, one of the tigers had the right idea: a dip in the pool to cool off!