June 2009
Due to being unbelievably busy this last month, this update is a tad late. Between hockey games, trips, visits, scrapbooking events, and working quite hard lately, it's been a whirlwind.
Work is incredibly busy, but the worries about layoffs and paycuts seem to be gone. In the next few months, my role will change a bit in terms of my responsibilities, and I'm looking forward to a refreshing change of pace. A major, 4-month initiative that I got drafted into heading up for the Boulder office is finally finished, so I am delighted to get that weight off of my shoulders.
Anyway, during the first weekend of May, JC and I finally got to take our Vegas vacation (see April's update for the explanation). We tried some new restaurants, and still stuck to our penny slot machines. We actually lost just a little bit this time.
During the second weekend of May, I sadistically played in a hockey tournament. It was quite exhausting and I think I decided that I have had enough of doing tournaments. I end up losing the whole weekend, being exhausted, and being so hungry from all of that exercise that I ended up eating more calories than I probably spent! Plus most of the teams that we played were NOT novice, so we got our butts kicked which is never fun.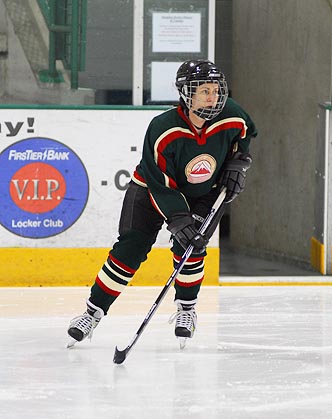 The following weekend, my friend Lisa came for a wonderfully relaxing weekend. I hadn't seen her in 3 years so it was great to spend time with her...and kid-free! We took a card class at a scrapbooking store, we got massages, we shopped, walked around Boulder, and had an awesome time.
Here is a photo of the two of us taking on Pearl Street in Boulder: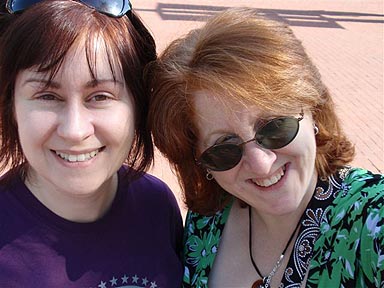 And here is a super secret shot of the Celestial Seasonings tea factory that is located in Boulder: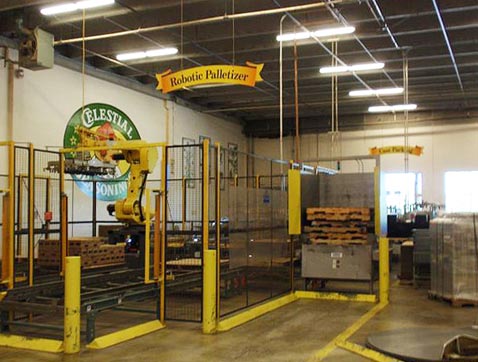 During the last weekend in May, I went to Golden (just a little ways into the mountains) for a peaceful weekend scrapbooking retreat. I got a lot done, met some new ladies, and had a blast!
Here is one of the Mother's Day cards I made this year. The stuff on the flowers is some new plastic stuff that really looks like flowers!