December 2009
November was a very busy month as well. My parents, grandmother, sister and brother-in-law came to visit for her birthday for a week and while it was close quarters in the house, it was a lot of fun to have everyone together again!
On the first day of their visit, we drove to lovely Red Rocks Ampitheatre which is a national park and considered throughout the world as the best concert venue. Can you see why?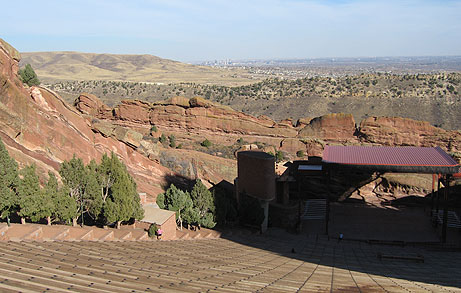 The stage is at the bottom under the red roof. JC and I attend around two concerts a year here and it is just gorgeous. It was a beautiful fall day as well, around 70 degrees!
So, naturally, the following day was 30 degrees and snowing!! Intelligently, on our second day we decided to drive up into the mountains to show Erica and Gino some of the beautiful scenery, and to visit Estes Park and the Stanley Hotel, where "The Shining" took place.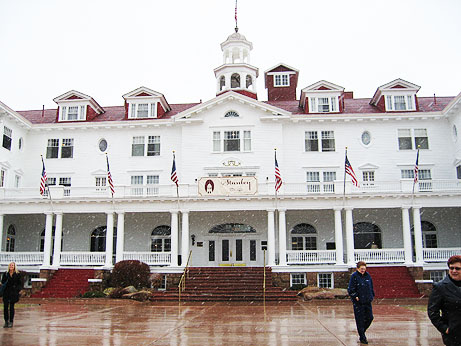 The third day of the visit was my birthday and to celebrate, I went to Salt Lake City without everyone!
It was my graduation flight for the Flight Without Fear class. I met up with my classmates and instructors at 6:15am for an 8am flight. The flight out was absolutely beautiful, and I have to admit that the tools that they teach you really DO WORK! I was definitely much less anxious than before I took the class.
Then we had an awesome brunch at a Hilton, and got to visit Temple Square (the birthplace of the Mormon faith) and the world-famous library known for extensive resources on geneology.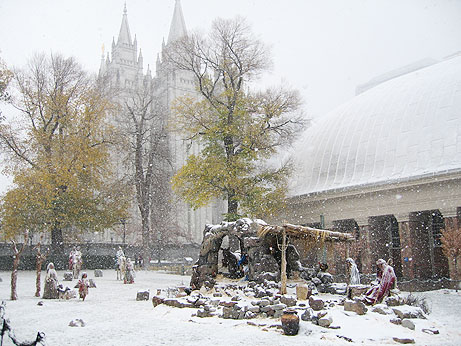 Then it was back to Denver, right before the big snowstorm! That night, we all went to an Avalanche hockey game, which they lost, and then drove home at 10mph.
On Sunday we hung out at home and played video games. On Monday, Erica and Gino left and the rest of us went to the Denver Aquarium. They have the most adorable otters who were doing backflips off of the rocks into the water!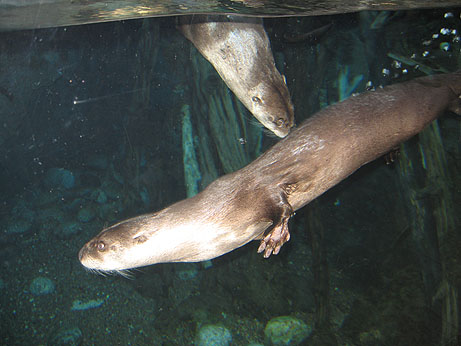 On the last day of their visit, we went to the Wings over the Rockies Air and Space Museum, which was really cool. They have a lot of planes on display, large and small, as well as a great exhibit on space exploration because most astronauts come from Colorado!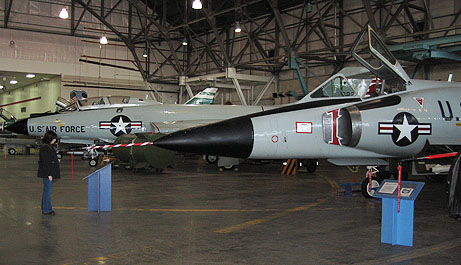 After all of that, we got to have a relaxing Thanksgiving with the other side of the family, hanging out, playing video games, and watching football!