July 2015
Well, June was my first full month of unemployment and I have to say, I've been awfully busy! Where has the month gone already!?
I am mostly through a thorough cleaning of the whole house, including cleaning windows, blinds, and curtains (which shrank in the dryer, ughhh). I have a bit more to do and am trying to do it in chunks so that I am moving around the house every day and getting exercise. I'm also exercising regularly--every day that I'm not working at 10am at the Shack--and that's felt great. I don't weigh myself on a scale but I've definitely shrunk a bit as I need to tighten my belt more than ever before!
Because of the cleaning, working at the Shack, and taking care of other miscellaneous things, I have not begun searching for a job yet. I probably should start, but I already have vacations booked in August and September, so trying to get a corporate gig might be difficult before late September. I know, first world problems, right!?
Anyway, June was rather interesting although my exciting cleaning stories don't make it seem that way. JC had back-to-back trips in the second half of the month. First he did his usual 4-day stint in San Francisco, but after that he had to go to SINGAPORE for a week for a stupid conference. The journey was around 20 hours each way, it was hot with high humidity there, and he got to experience this beautiful, massive casino resort, the Singapore metro system and some interesting food.
Here is his view from his hotel room. The botanical gardens are right below him (walking distance from the hotel) and the two seashell-shaped buildings are the greenhouses. Across the way is where everyone lives.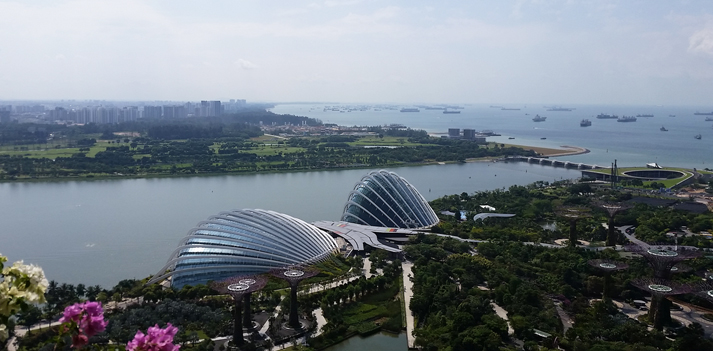 Here's his hotel on the left and the Art and Science Museum in the lotus thingy. Gorgeous!
View of the Singapore skyline!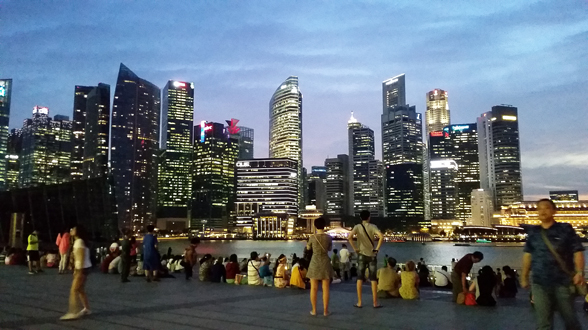 The soccer field in (on?) the marina, like you do.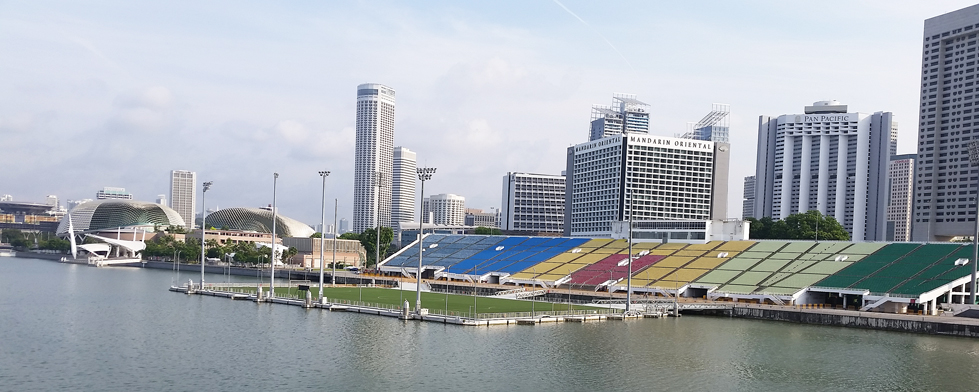 And feast your eyes on the Tamil language. Try getting fonts for this! Impossible!!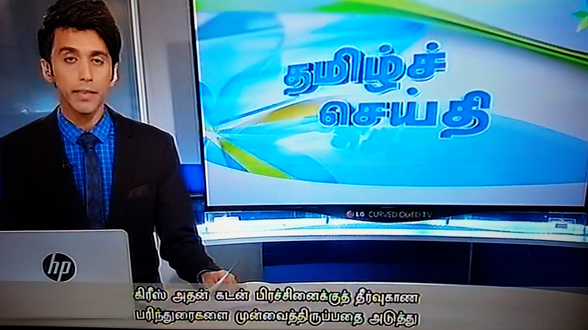 As for me, I didn't end up going with him because, in addition to him booking this only a month out and the ticket costing $2,500, I already had my own vacation plans! At the end of June I attended my second annual ScrapHappy Family Reunion in Phoenix, AZ! ScrapHappy is an online membership community that I belong to and this is the second year that I've flown to Phoenix to attend a meetup of some of the members. We chat, scrap, drink, shop, and have a great time! Although in 111 degrees, you couldn't really go outside much!
This year, I didn't get much scrapping done because I wanted to spend the time getting to know my fellow ScrapHappy sisters better instead. I flew down with my friends Cathy from Colorado Springs and Hannah from Wheatland, Wyoming, and it was fun to travel with friends this time.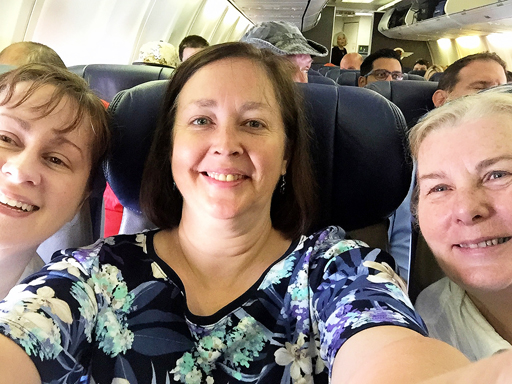 The resort was a different one than last year and while the photo makes it look amazing, it wasn't as nice as last year's. But, the rooms were suites which was nice and we got free breakfast and lunch so that cut the cost down.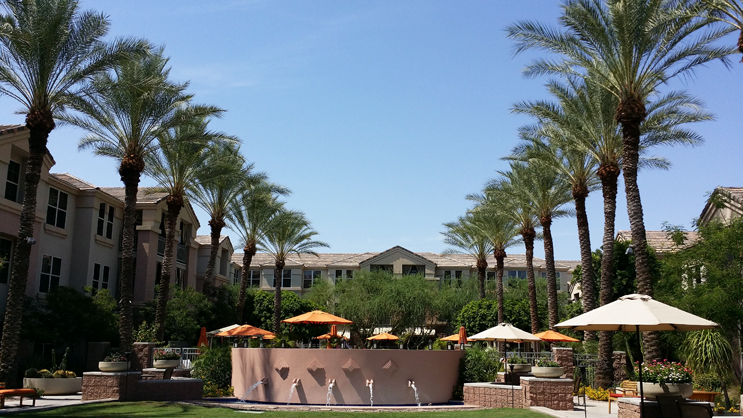 Everyone trickled in on Friday and at 5pm we formally met to begin our activities. We got to know more about each other through a postcard swap (we all made postcards with some info about ourselves and everyone got to take them home). After dinner at the hotel we took a field trip to the Scrapbooks, Etc. scrap store where we were unleashed like kids in a candy store!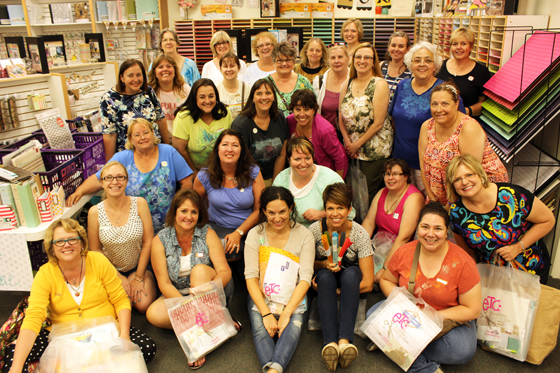 The next morning there was a surprise photo op waiting for us and it turned out to be a 1980's red Ferrari outside! So of course we had to have a group photo in our "safety yellow" reunion shirts, hah!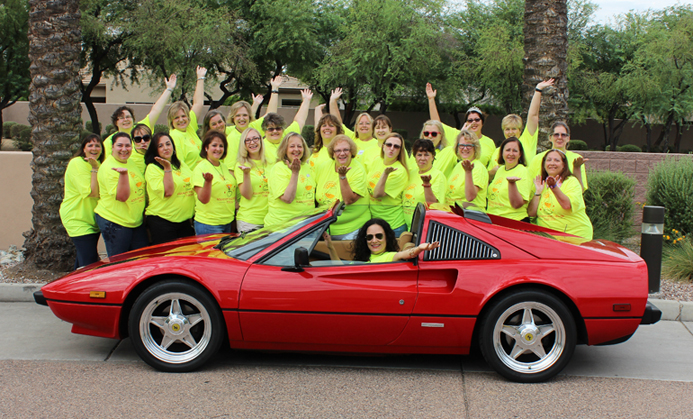 And here are the Colorado gals!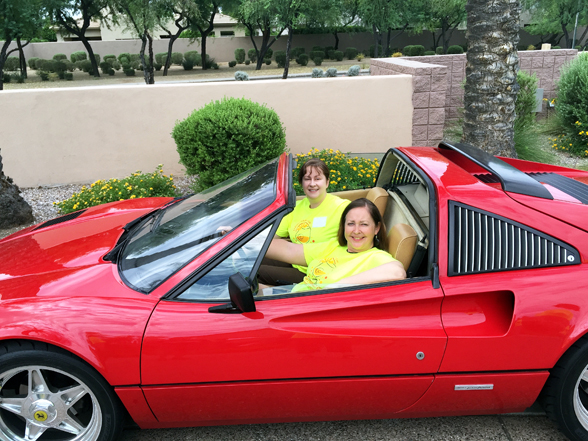 Next we had a class with Stephanie Ackerman who is a well-known crafter and teacher in the industry. We made mini albums and stitched together a cute felt book for holding sewing needles. After lunch, we scrapped, did make-and-takes (free little projects that some people brought for everyone) and had margaritas.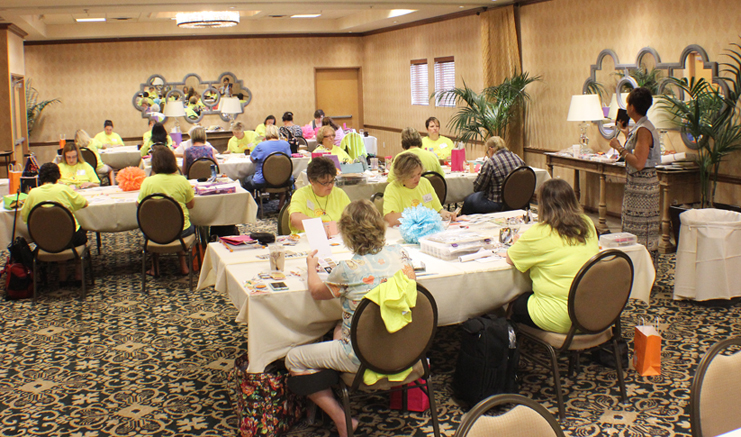 The gal I sat with is Danell from Texas. I sat next to her last year so it was good to catch up!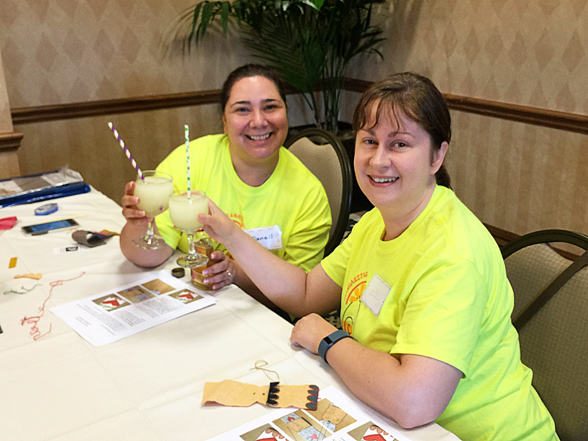 Then as we were eating dinner everyone's cell phone suddenly made this strange sound. We all had an alert about a dust storm. So naturally, I went outside to take pictures of it!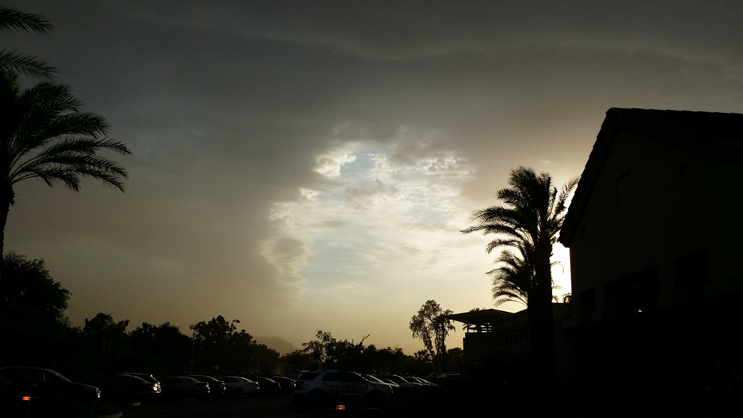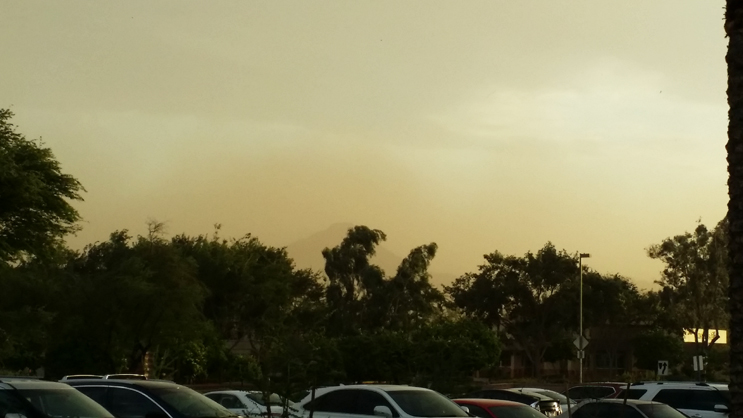 After dinner and the dust storm, we took another field strip to the Sugar Bowl which is this gorgeous diner-style ice cream parlor in Old Town Scottsdale. It was soo cute, and the ice cream was AMAZING.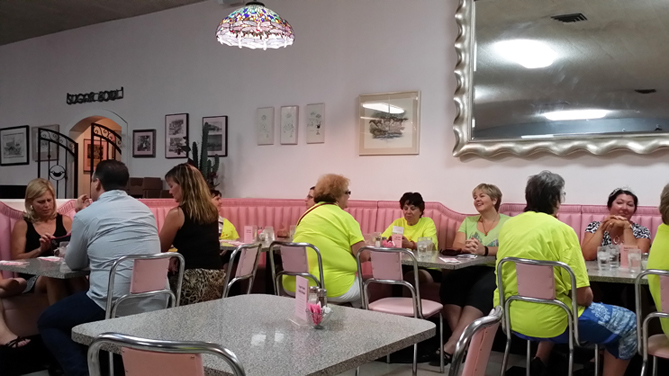 Here, left to right, are Melissa, Cathy and Kristie enjoying their creations. I had what Cathy had it was awesome!!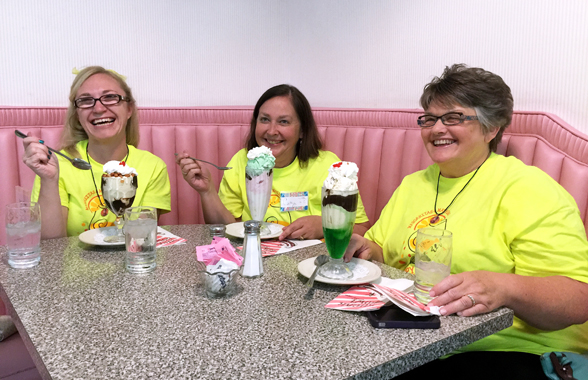 Sunday was low-key and people started trickling out to catch their flights. In the morning, Heather lead this amazing game called a Scrap Off where she gave everyone a bag full of the same amounts and types of scrapping items, and then everyone had to make the same type of item with the same types of supplies. First they did a tag, then they did a card, and finally they did a 2-page layout. I didn't participate so I ended up being a judge and it's amazing what everyone comes up with when they have the exact same materials available to craft with!
I want that ice cream again!