August 2015
Wow was July busy! First, no, I am not yet employed, but am in progress with one application I submitted at the beginning of July. The job actually found me and it's with another translation company, doing all of the cool stuff of my former job without any of the annoyances. We'll see how this pans out!
So, here's what all went down in July:
- I drove to Loveland three times: to attend a card class, to meet up with a fellow scrapper who was in town for a weekend from Tucson, and to attend a scrapbooking event.
- JC's sister Z and her kids Colton and Immy came to visit for two weeks, during which time we celebrated all of the summer birthdays. Here are Z and I partaking of super yummy (alcoholic) beverages: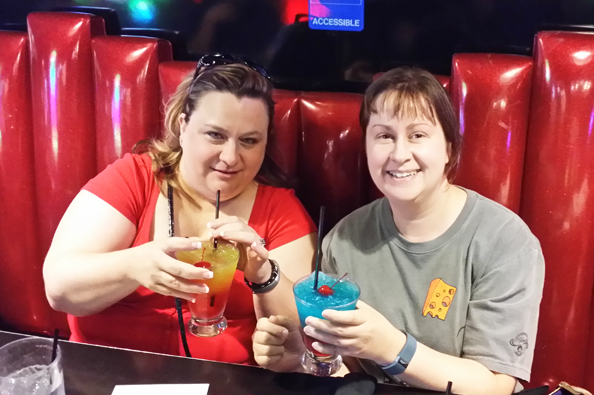 - Helped two different friends begin organizing projects.
- Saw Morrissey at Red Rocks with two new friends. I had to snap this awesome photo of his background image during The Smiths' song "The Queen Is Dead":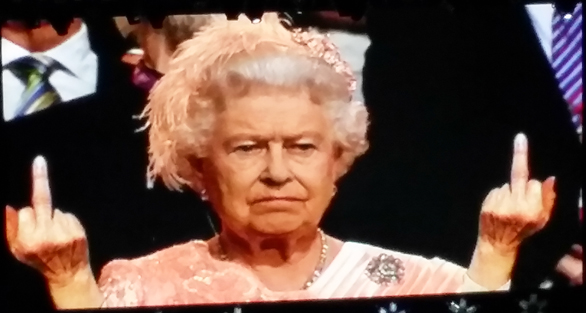 - JC and I had a mini road trip, first to Castle Rock for awesome craft burgers at Crave. Yes, his burger is on two DONUTS.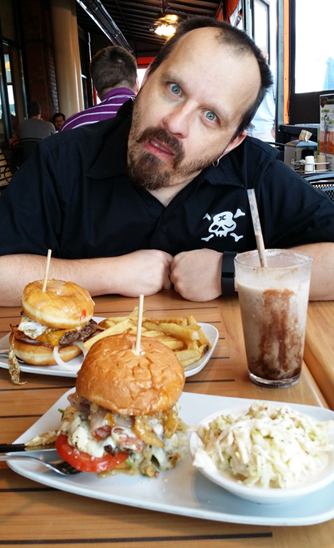 - And to see the amazing, the talented, the hilariously funny Dan Sperry for another great night of magic. He comes to the Theatre of Dreams which is a very small magic venue in Castle Rock. Of course, we get front row seats. This time, he tested out some new tricks and he brought his birds again. We've seen him around 5 times and talk to him after each show. This time we had a great discussion about music because--surprise surprise--the three of us like a lot of the same bands.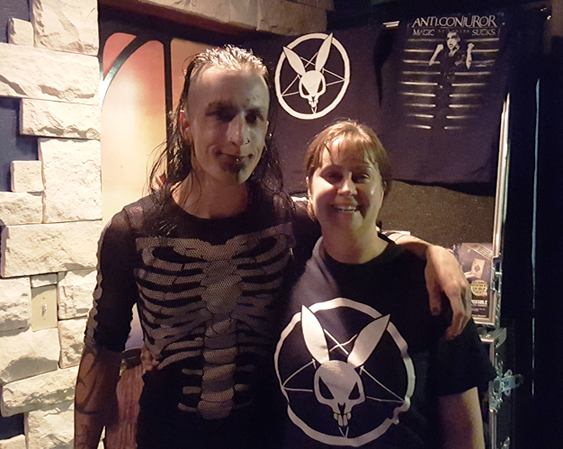 - We saw "Wittenberg" the play as part of the Colorado Shakespeare Festival. Every year they do one non-Shakespeare play and the last two times they've been related to Shakespeare but are more modern plays. This one was really interesting, it was about Prince Hamlet of Denmark as an undeclared major in college being taught and advised by Martin Luther and John Faustus. Pretty funny and thought-provoking.
- I got a lot of scrapping done and am getting close to being totally caught up on my layouts. :P So I've added a link to view the layouts that I've done so far for 2015 if you look in the bottom right corner of the site.
- On July 26th, my nephew Domenico was born to my sister and brother-in-law! He's a happy, healthy baby and everyone is doing just fine. Leonardo wants Domenico to be big right away so that they can play together! Here are a few photos.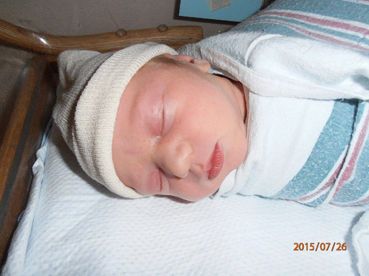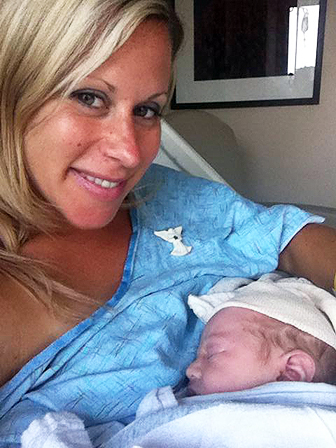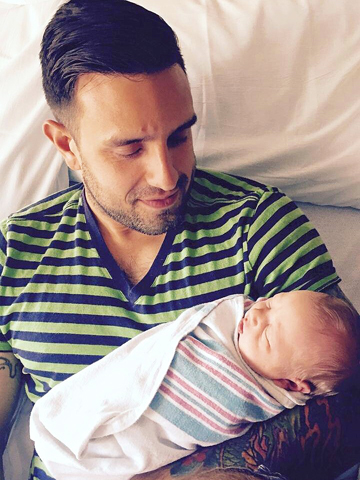 Here's mom with Domenico and Leonardo.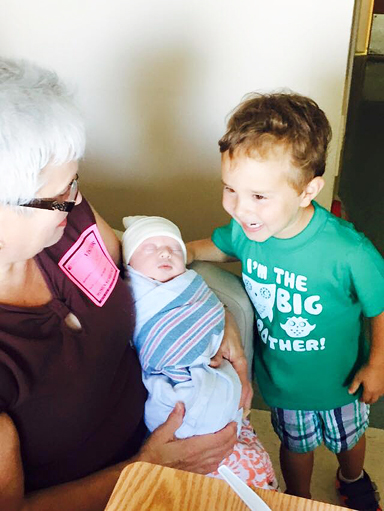 - The biggest adventure of the month was that I took a drive with all of JC's family (except JC) to Yellowstone. We consisted of JC's parents, sister, her three kids, and our nephew's girlfriend. We drove up in a caravan of two cars on Monday and stayed overnight in a very nice ranch just outside of Cody, Wyoming. We followed the main loop road through the park on Tuesday, and drove back home on Wednesday. It was quite the whirlwind trip, and this is the second time I've done that. I feel like I did see different things, though, and got to see a lot more wildlife like several bison, a couple of elk and a grizzly bear in the distance. Next time I'd like to stay in the park and hike some of the trails to the lesser-known parts of the park.
Anyway, here are some of my favorite photos. These first two were taken en route, so we were somewhere in Wyoming.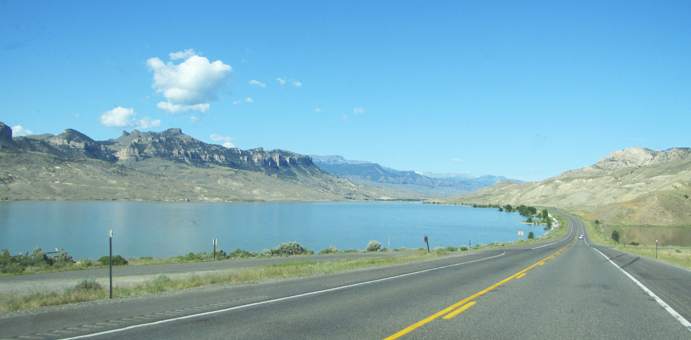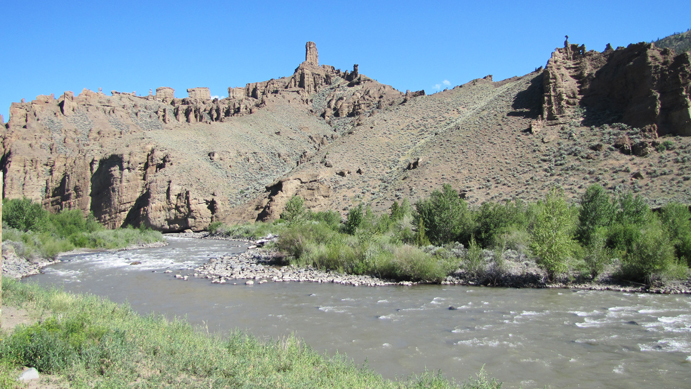 Birdies hanging out in the park.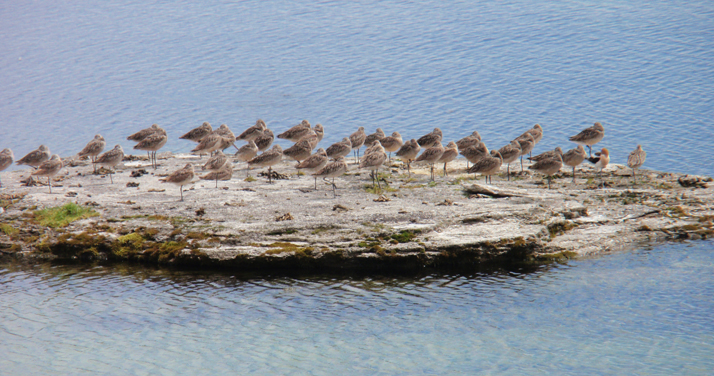 One of the largest hot thermal pools.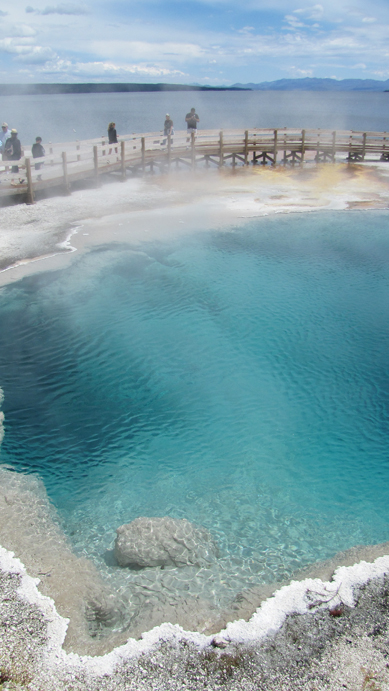 Old Faithful erupting.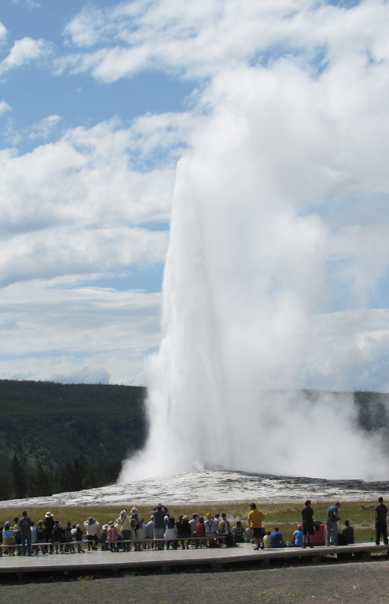 This little cutie enjoying a snack!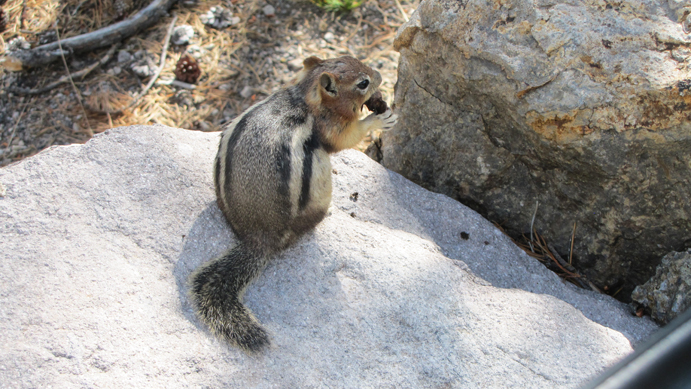 These big cuties crossing the road.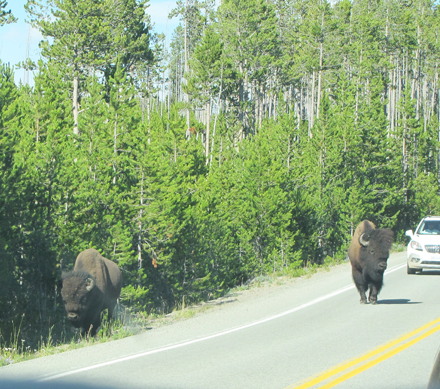 Me in a vintage barber's chair in the saloon on the ranch property where we stayed. The bottom floor was decorated like a western jail and that's where we had breakfast. This second floor had a bar, a lot of areas to sit, and a place for live music at night.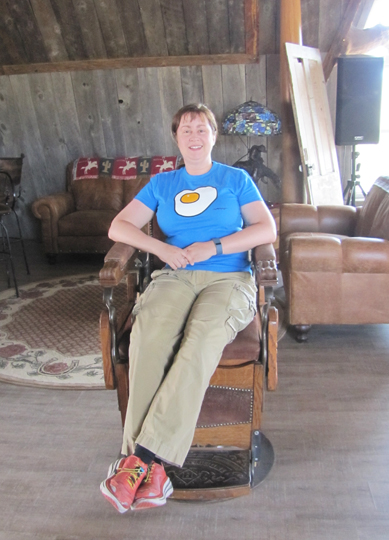 A gorgeous canyon we drove along on the way home.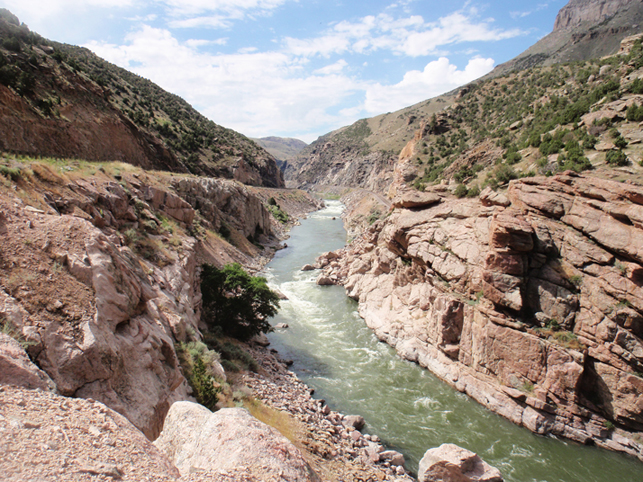 Keeping busy and having fun!