May 2013
Where did April go?? It's definitely been a more rollercoaster month than I can remember in my now 7 years living in Colorado in terms of weather. We had one snowstorm in late March (because my mom and aunt came to visit), and then two snowstorms in April--right before we left for Rochester, NY, and right before we came back from Rochester, NY! I cannot win traveling at this time of the year, so I think I'm done with it!
So, are we ready for more cute nephew photos? :)
We went back to Rochester for Leonardo's first birthday party, which was the mother of all first birthday parties. It was originally planned for a lodge in a park close to where my sister Erica and my brother-in-law Gino live. The night before, my parents, JC and I went to visit with them at their house, and then left to go to church. We figured we'd swing by the park to make sure we knew where the lodge was for the next day. Turned out the whole park was FLOODED because they got days and days of thunderstorms right before we arrived!
So luckily Erica got ahold of the manager of the park who was nice enough to give us a lodge in an unflooded different park close by. It ended up being a blessing in disguise because this lodge was bigger and nicer. Having 100 people, having a bigger lodge was definitely a bonus!
Mom and I had a blast making the decorations, which we've been making for over a month beforehand. Here we are setting up: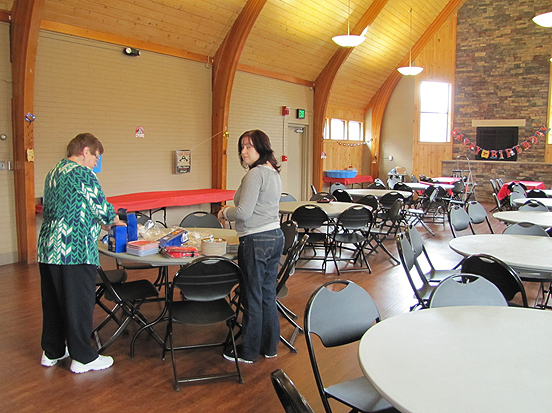 This is the birthday banner mom found, you can interchange the number on the flag. Brilliant!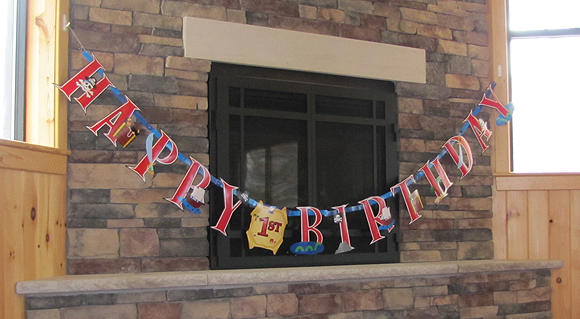 And here are a few of our proud creations: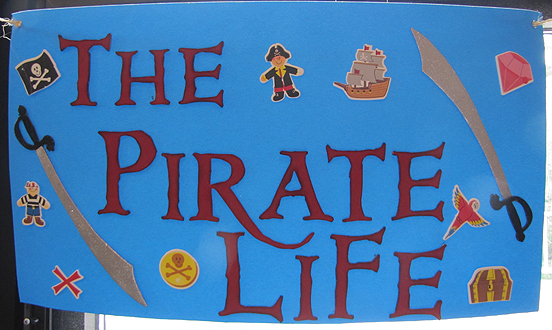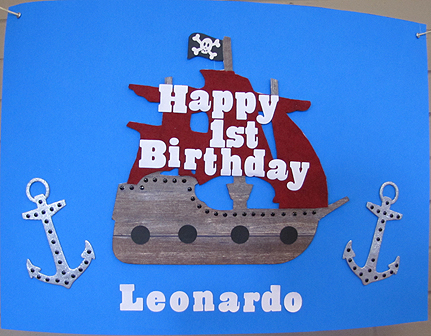 This next one is just a piece of patterned paper but HOW CUTE IS THAT!?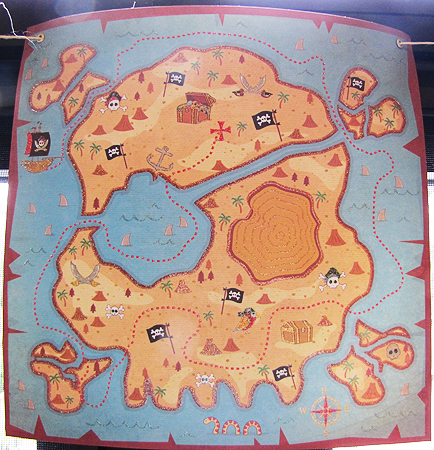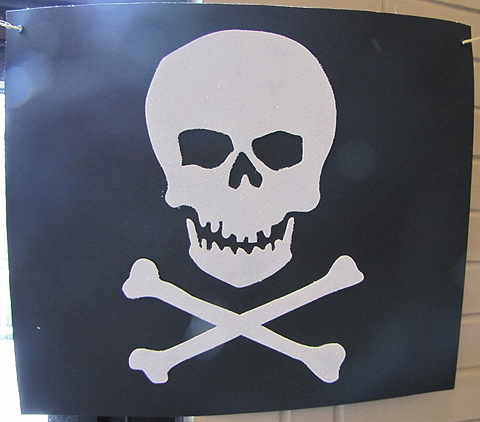 Gino's mom took care of the desserts, and boy did she ever! In addition to like 20 dozen cookies, there were these adorable cupcakes: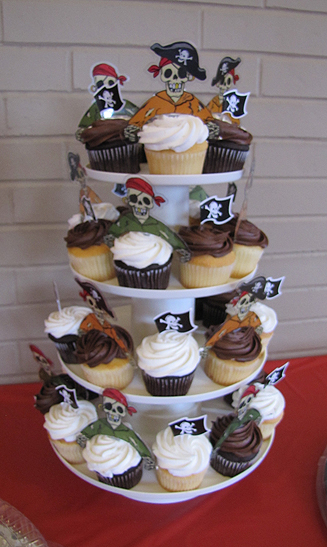 And of course the cake!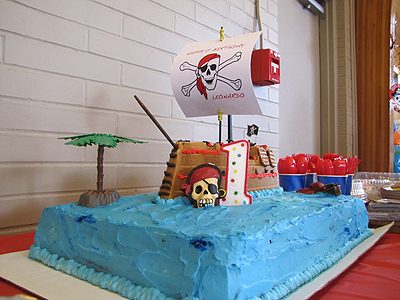 The palm tree island, crow's nest, little boat and octopus are Legos!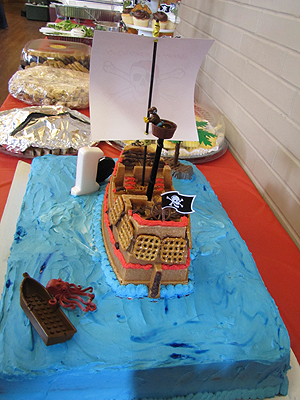 But enough about decorations and food...where's the birthday boy?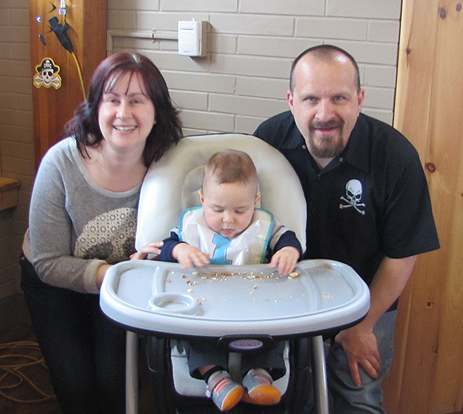 This photo is a scream--his grandma is holding him with his pirate hat on! He even has this "arrr" look on his face!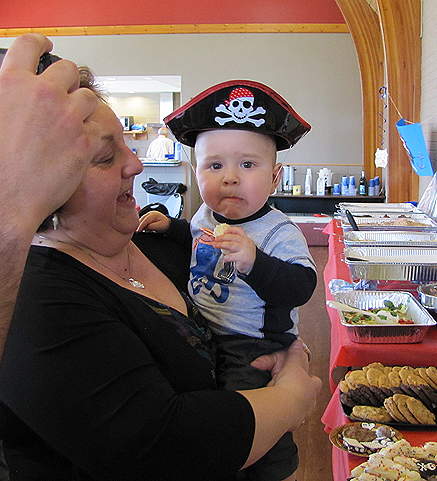 The proud mom and dad catered the meal with yummy Jamaican food!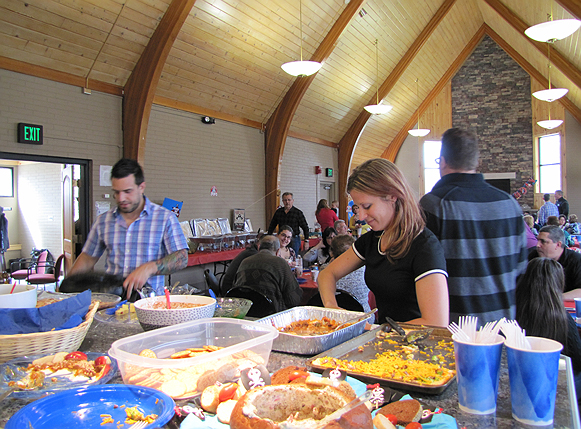 I think Leonardo ended up enjoying the cake...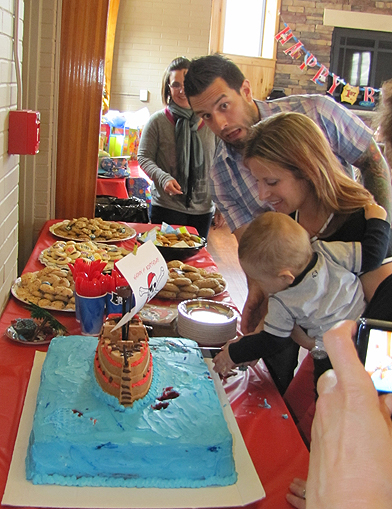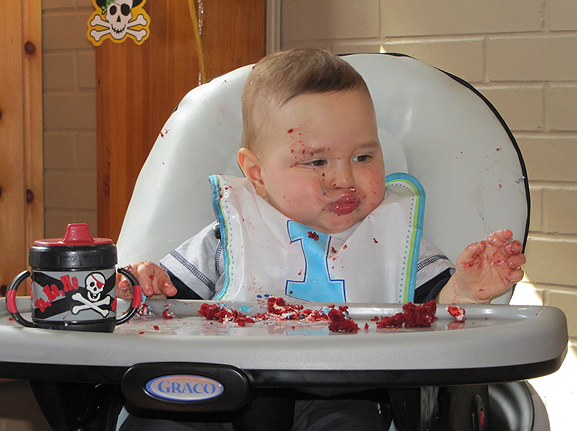 And his gifts: doesn't he look like he's already chillin' at the pool with his cousins?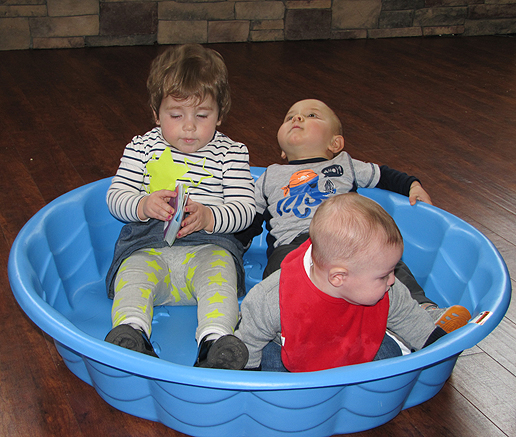 My Aunt Cathy got him this peek-a-boo bear that has batteries and when you turn him on, he talks to you, holds a blanket over his eyes, and then pulls it down and says "peek-a-boo"! Leonardo laughed and laughed over the bear, it was an instant hit!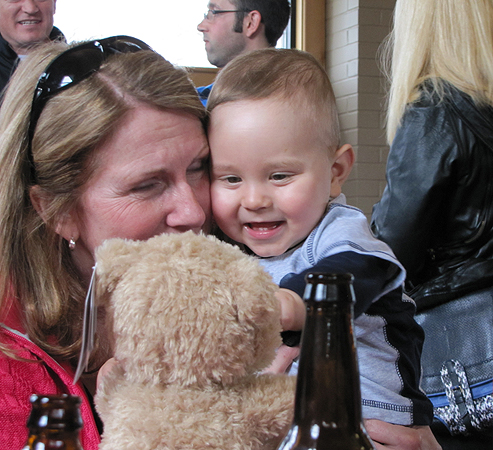 We took all of the gifts back to the house and Erica opened them up with Leonardo on the floor. Of course, the tissue paper was a bigger hit than most of the presents...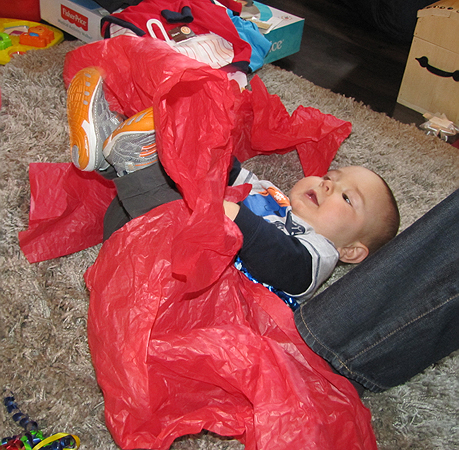 ...except for this one, the Colorado Avalanche track suit JC and I bought! We scored major points with Gino over it! Everyone gets Leonardo Buffalo Sabres stuff since they live so close to Buffalo, but the Avalance is Gino's favorite team! Though why he admits that in public, I'll never know...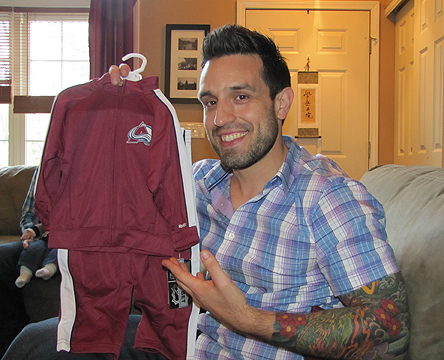 Leonardo also got the usual 1-year-old toys: a pirate ship Play 'n Scoot...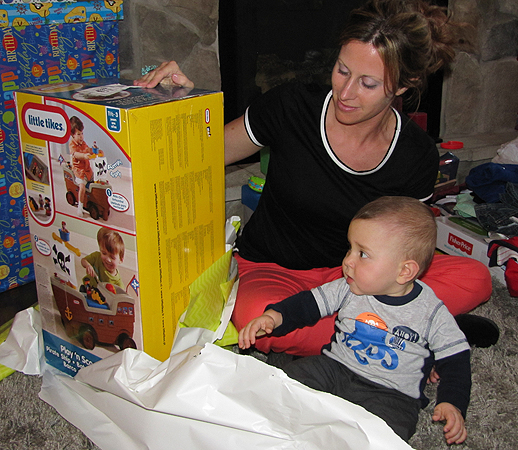 and pirate ship sandbox...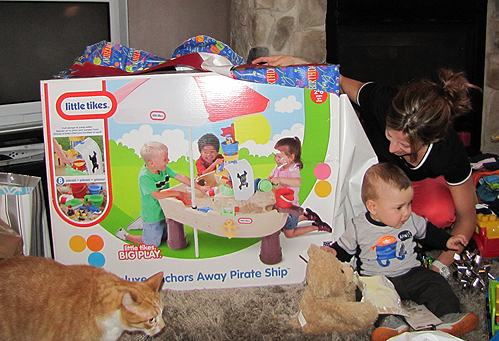 Baxter the cat had other ideas for some of the wrapping paper...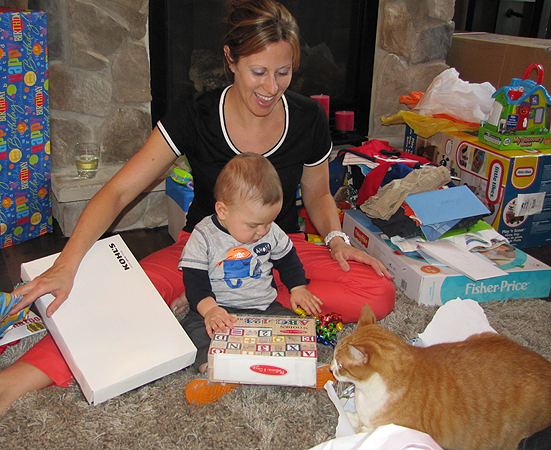 And I told ya that bear was a hit!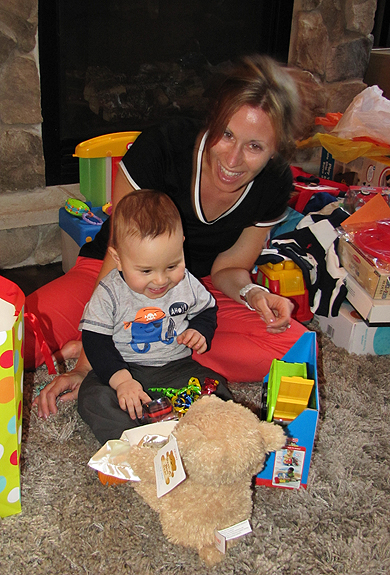 ARRRRRR!!