August 2010
July was a bit calmer than June, but not something we planned! On the 4th of July we honestly did not a single thing. Our neighborhood actually has an event on July 3rd to not compete with the other larger fireworks displays, so we came home after our usual Saturday routine, and watched the fireworks from our front yard. Then we got mad at the neighbors shooting off illegal fireworks right over our roof. Seriously.
The following week, JC started to get sick with something like a cold or flu, but still came with us to Yellowstone for the weekend. The troupe consisted of JC and I, JC's parents, our nephew who lives in Colorado and our two nieces visiting from Florida.
The drive was long and weary--8 hours one way through scenic, yet isolated Wyoming--and we stopped for the night in an adorable small town called Dubois. It was so cute! It was roughly three blocks long, with a few shops with some cool stuff to buy (Wyoming stuff like knives, bullets, and beads for jewelry-making). There was also one tavern and two restaurants. We had all of our non-Yellowstone meals at the Cowboy Café, infamous with our nephew for their bourbon chocolate pecan pie. I must admit, they had a great burger too!!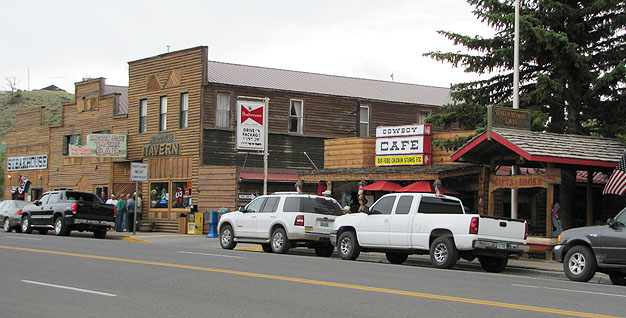 So we drove up on a Friday, stayed in Dubois overnight, and headed to Yellowstone on Saturday morning. It was still a good 1.5-hour drive to Yellowstone from Dubois, but most of it was through the Grand Teton National Park, that juts up to Yellowstone and is part of the national parks group. It was breathtaking! The Tetons are a mountain range that are the center of the park, surrounded by beautiful lakes and nature. The drive through was really awesome.

Yellowstone is seriously cool though. It's covered in the hot thermal springs that steam out of the ground and create the eruptions like Old Faithful, boiling pools of mineral-filled water, and mud steam baths. Plus, there are tons of springs, waterfalls, jutting cliffs, beautiful woodlands, savannah grasses with buffalo sitting in them, and tons of places to pull off of the road and get some awesome pics of scenery.
We bought a new camera after the Alaska cruise and this is our first excursion with it, so all of the pics on this page are with the new camera.
Here is Old Faithful erupting: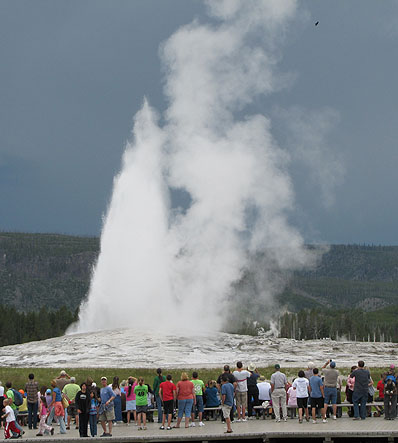 Here are pics of more scenery: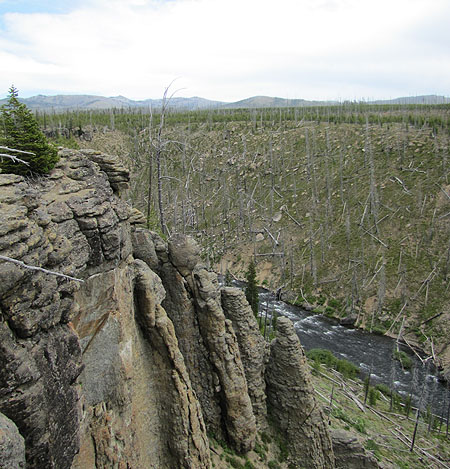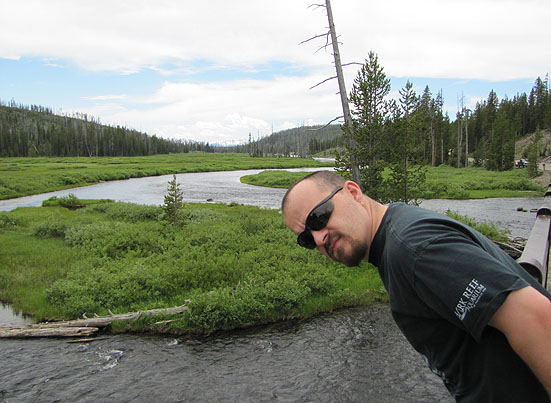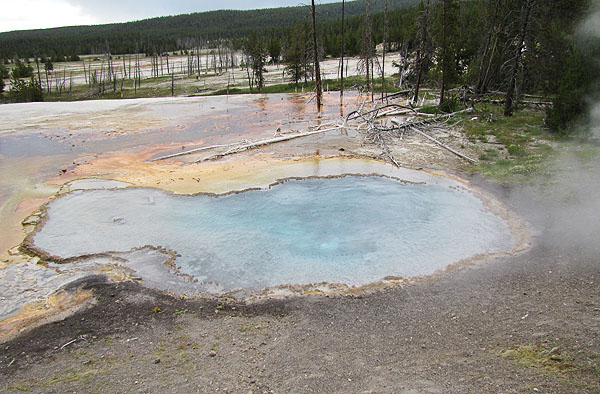 And here are shots of a buffalo that was right next to the car, and a marmitt that was getting a steam bath on the rocks next to a huge hot springs pool.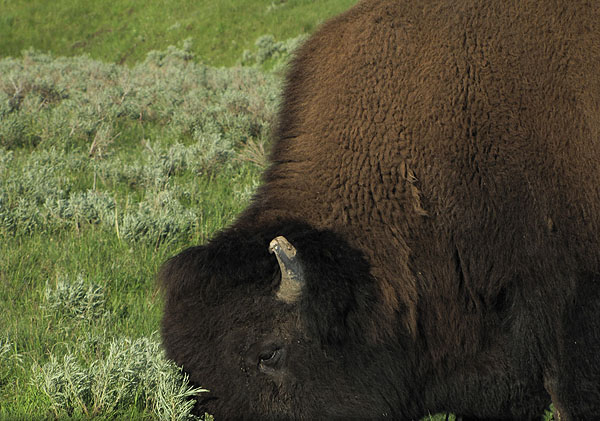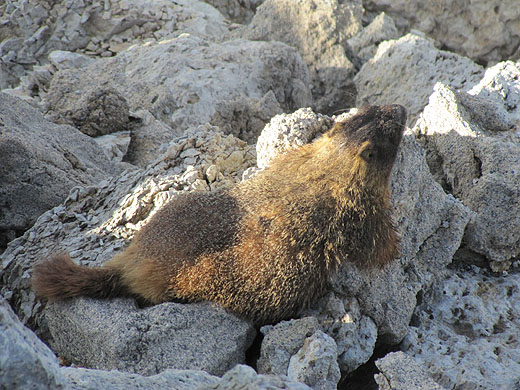 All of our pics can be seen on Shutterfly by clicking HERE.
So by the end of this trip, I was bit by the outdoors bug. I wanted to buy a kayak and glide along the lake in Grand Teton. I wanted to rent a cabin and stay there overnight in the absolute silence and beautiful starry sky (course, I get both of those in our neighborhood, too!). It was just THAT cool...that JC is worried that I want to become a cowgirl...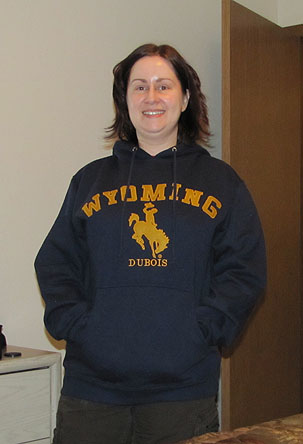 Then, we spent the rest of the month sick and stressed out. JC had something that developed into pneumonia and even had a week off from work. I had a sinus issue that lasted a week or so. For that whole week that he was home sick and I had the sinus thingy, we cancelled all of our events and stayed home watching dozens of shows we have on our DVR from 2009 and early 2010. It was heavenly, to be honest! To not have anywhere to go, ahh....and we're caught up on our DVR to April 2010, woo hoo!