March 2008
WOW, this year is flying by! It's already March! Yesterday, March 1st, we broke the record with 74 degrees! Today, March 2nd, it started blowing SNOW with very gusty winds at 4am. So it is freezing, snowy and icy. :)
Anyway, now that my MK business is closed, I am loving my new-found time. It feels great to not have to run around like crazy, and I am looking forward to spending more time on hobbies. One of which will be a complete website overhaul, so stay stuned!
This month, I'm posting a whole set of photos of our now fully-painted house, which we actually accomplished in December right before Christmas. Everything is DONE and that is such a great feeling!!
The last rooms to be painted were the Bathrooms and Hallway. Here is the Master Bathroom: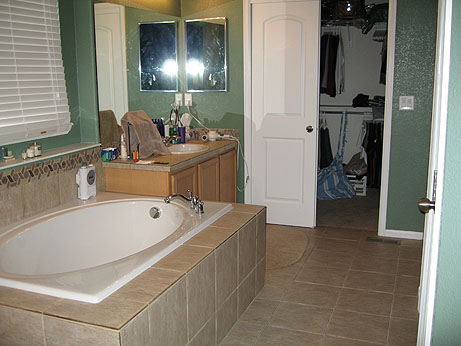 See that oval bathtub? Soon to be replaced by a JETTED TUB, I can't wait!!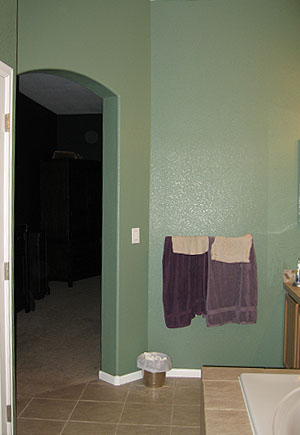 Guest bathroom: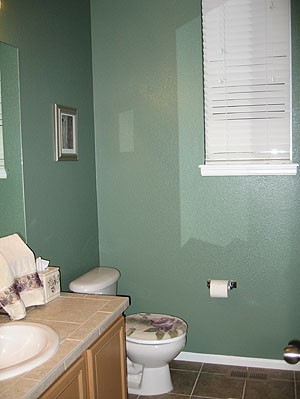 Hallway: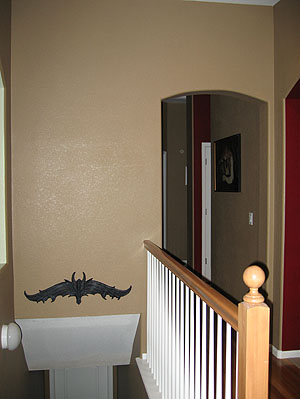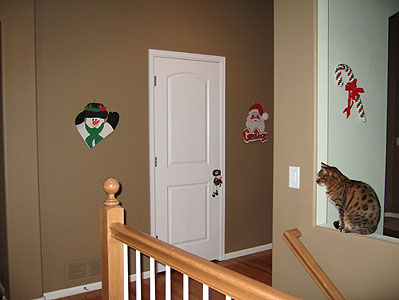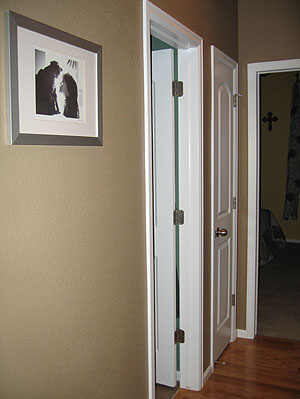 The other major change in the house is that the Mary Kay room, surprisingly, has been repurposed to be the Hockey/Game room! So our nice, lovely room: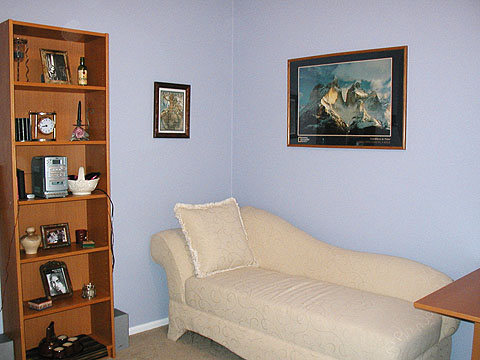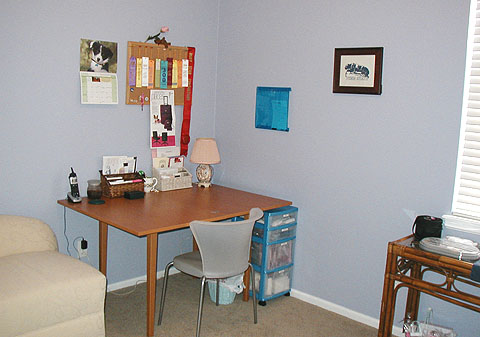 Now looks like this: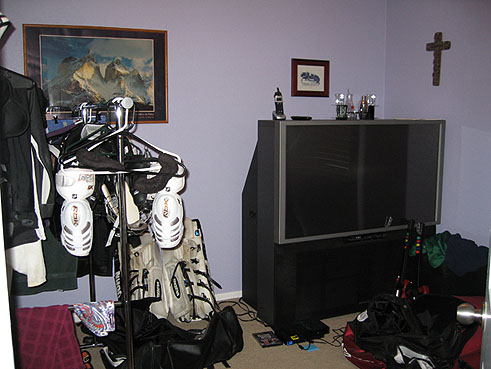 We have a portable clothes rack on the left side that has two bars: one for JC's gear, and one for mine (you can see my elbow guards as the front white plastic things). Installed on the left wall there that you cannot see is one of those broom holders, which holds our hockey sticks! JC's leg pads are against the back wall, and our hockey bags are lying on the floor.
On the right side, we have our PS2 hooked up to the old TV that we had in the great room. There are two guitars for Guitar Hero in front of the TV, and across from the TV, against the closet which now solely houses our CDs and DVDs, are the bean bags: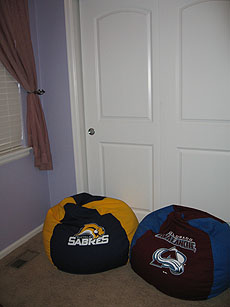 I'm sure that the paint color will change in the future!