April 2015
Wow I can't believe it's already April! Time flies when you're working--sortof--and getting a lot of scrapbooking done...
On the 10th a new friend of mine, Cathy, who I met at the ScrapHappy Reunion in Phoenix last August, drove up from Colorado Springs to hang out and go to an Avalanche game! We had a yummy dinner at Sí Señor first...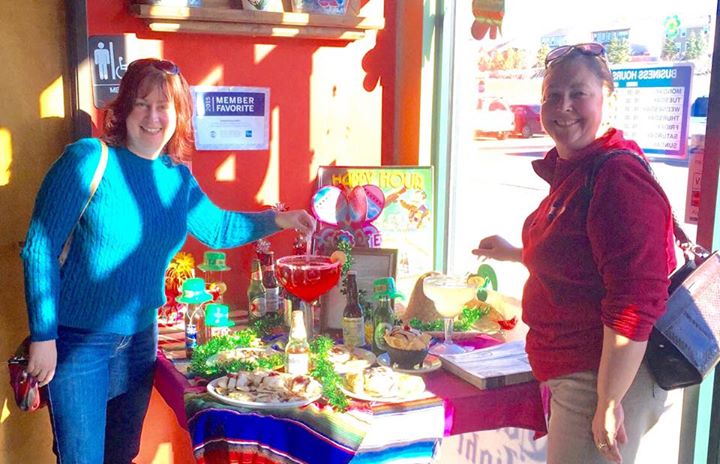 Then got to the arena early so we goofed around...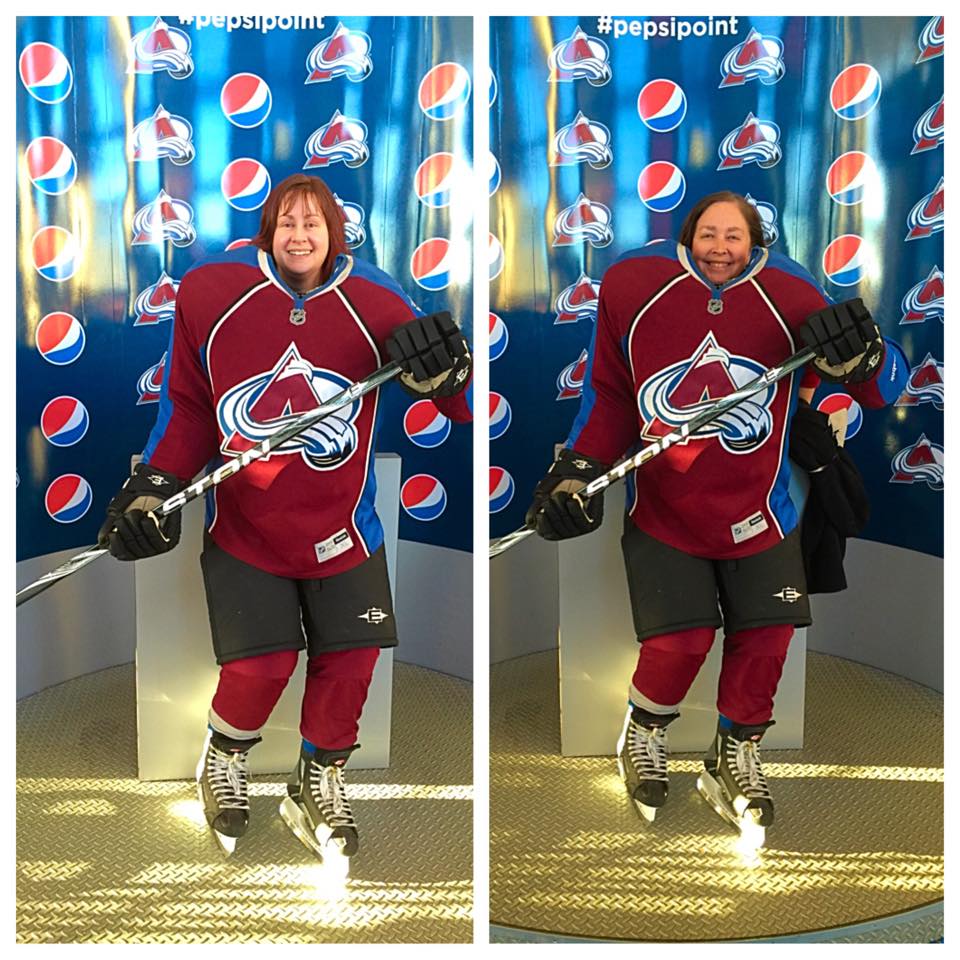 And then saw a crushing defeat by Los Angeles. Oh well, it was still fun to see her again!
For my next adventure, I went on a scrapbooking retreat with my friend Lisa to a house in Estes Park in the mountains. It was run by our Close to My Heart rep (a direct sales scrapbooking company) and there were 22 gals. I didn't know anyone well other than Lisa, but a couple of gals come to the Scrapbook Shack now and then so I've seen them in passing. But, throughout the weekend we got to all know each other better and have a LOT of laughs!
It was actually a bit tight in there for both scrapping and sleeping. More on that later. The house was just gorgeous, with two floors where most of the bedrooms were on the lower floor and the main floor had a very nice kitchen and eating/living area that was huge (but not huge enough for 22 scrapbookers, hah!). Here is our setup!!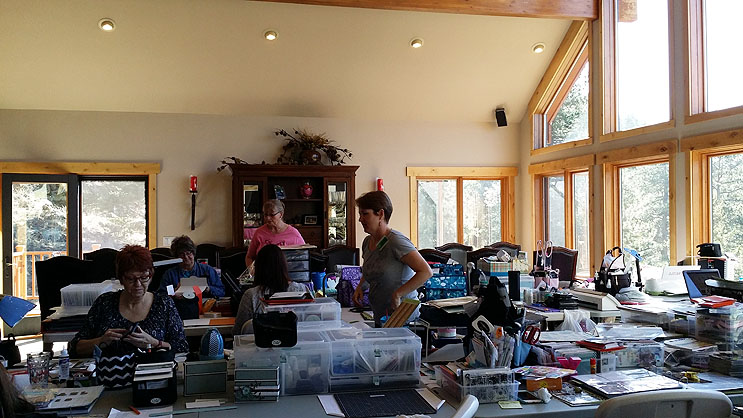 Then this was our view on Thursday night as the weather changed and it began to lightly snow.

THIS was our "bed". We were not amused. Everyone else got beds. Needless to say, I got barely any sleep and am still trying to catch up 2 weeks later. :)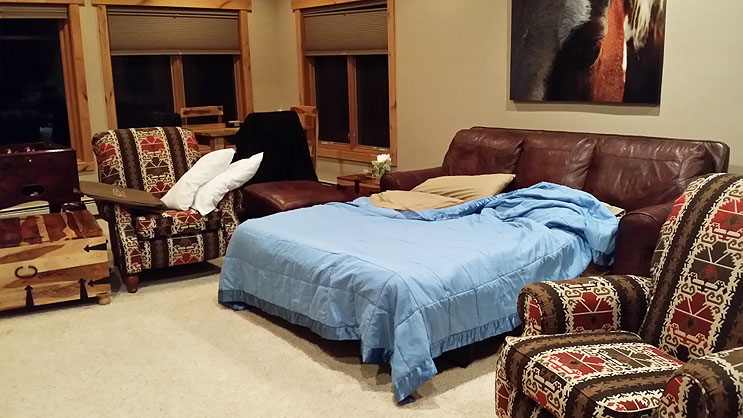 Random black-painted MDF figures were around the property...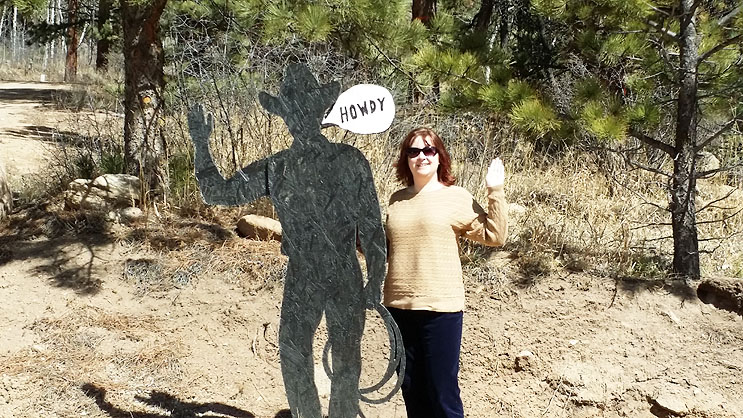 Each group of friends was tasked with cooking one meal for everyone and I was totally impressed with the amazing array of good food we had! Lisa and I wussed out and just bought a bunch of sandwich fixings for Friday lunch. :P
We pretty much scrapped all day, every day. There were TVs if we wanted to watch anything, but I was happy to just get things done. I was a scrappin' FOOL! I made tons of cards, using up some really old supplies and finishing off a bunch of half-done card kits. Behold my workstation...this must have been early on in the weekend because by the end of it I had so much stuff scattered all over the place that I had a much smaller area to work in!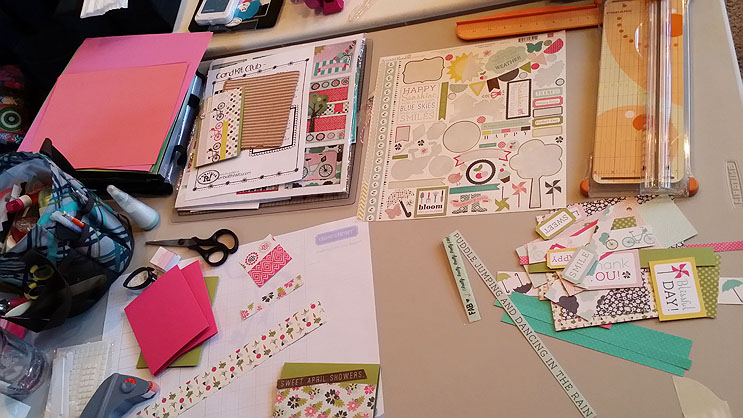 On Saturday afternoon, when it got back up into the 70's for temperature, Lisa and I decided to get some fresh air and exercise and explore Estes Park. It's such an adorable little mountain town with some really great shops. I found THE best sock store ever!!!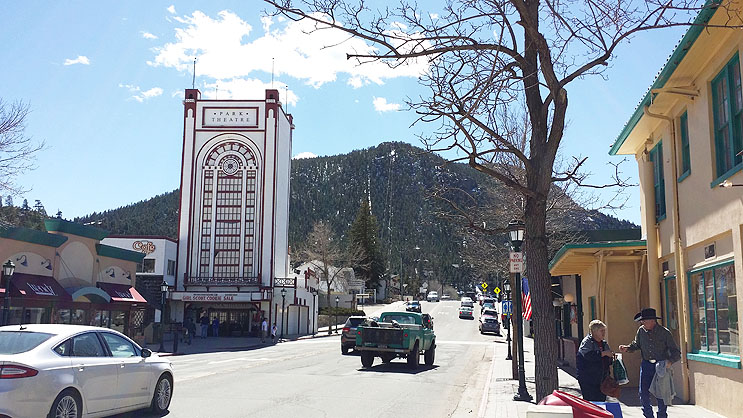 In addition, we stopped in for our first, last and only time at Rocky Mountain Memories, a scrapbooking store that's been here for decades. They closed a week after we had gone. Figures.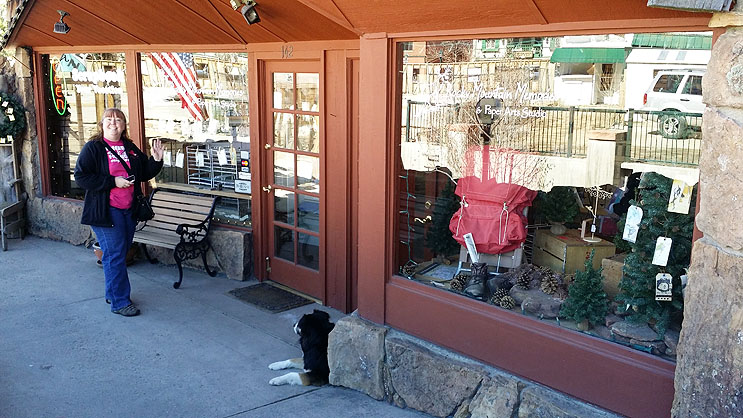 On our drive home, we took a different route that was just gorgeous, stopping to admire the Chapel on the Rock, an adorable stone church atop a bunch of rocks. There used to be a pond around it but it got washed away in the 2013 flooding.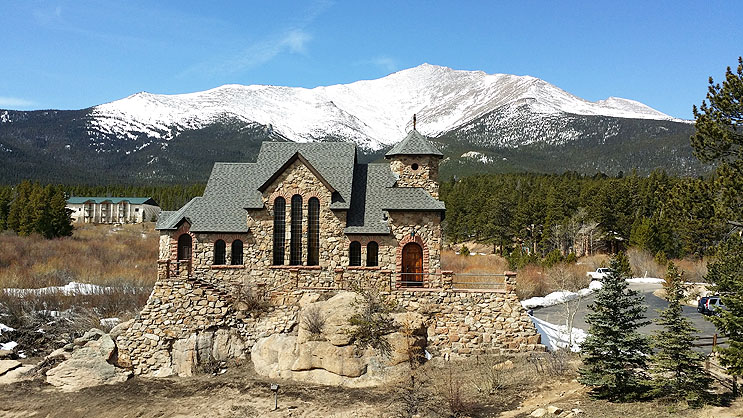 What I did at the retreat was purely cards, but I have been working a lot on my 2014 scrapbook--or I need to say scrapbookS! I'm getting so carried away printing photos and scrapping events that I've now expanded to need TWO books per year, PLUS the extra book for big trips! Yikes!
So, while I'm not quite done, I can show you all of the layouts from 2014 that I have done so far!
Click here to see my 2014 album.
Keep calm and scrapbook on!