January 2017
HAPPY NEW YEAR EVERYONE! I am excited to start a fresh new year because I kicked so much butt on my 2016 goals that I'm ready to make some new ones and conquer those too!
Anyway, in the beginning of December I went home to visit family again. Luckily the weather cooperated and I had great flights, and had a bit of luck: I usually opt for flying Denver -> Chicago -> Rochester because it's the shortest route, but scheduling didn't work that way this time, so both ways I had a layover in Baltimore instead. On the day I flew back home, there was a massive storm in Chicago that cancelled everything!!
So in Rochester, I worked three out of five business days, and got to hang out a lot with mom and dad, the boys, and Erica and Gino. On one of the days when mom and dad didn't have to babysit, we went downtown to check out the Genesee Brewery, where there is a restaurant and tour of the brewery. We just wanted to eat, but they were closed for a company holiday party. However, the extremely American beer keg Christmas tree was impressive: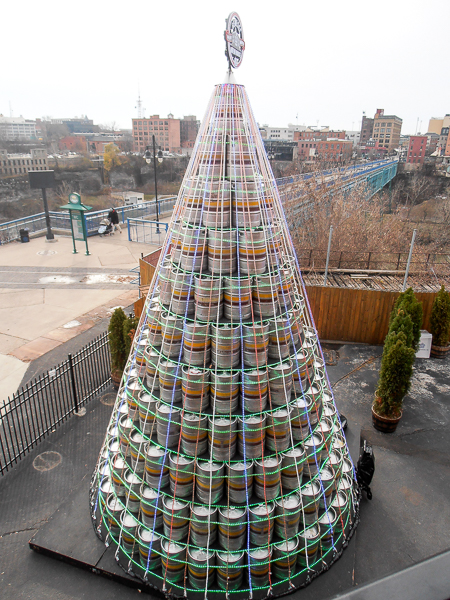 And we toured the Eastman Kodak Museum, which is part a museum about the history of Kodak, film and cameras, and part the house of George Eastman who started the Kodak company after inventing a new technique for making film that allowed everyday people to own a camera and take pictures. It was really fascinating and he was a really good man and philanthropist.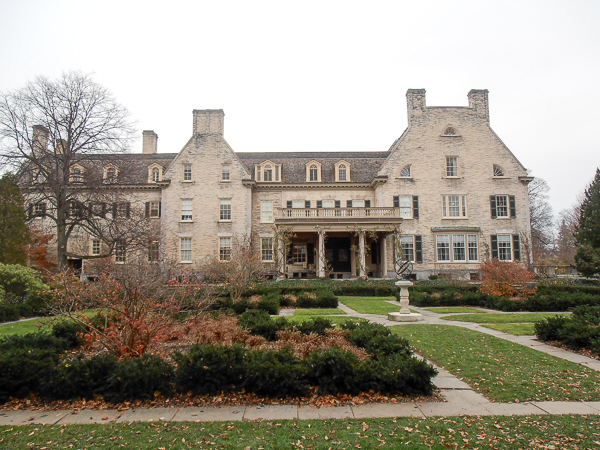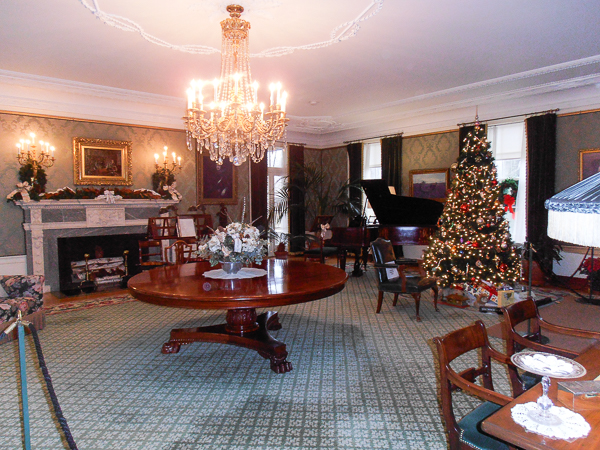 Now for some adorable photos of the boys! Here is Domenico with his favorite monkey.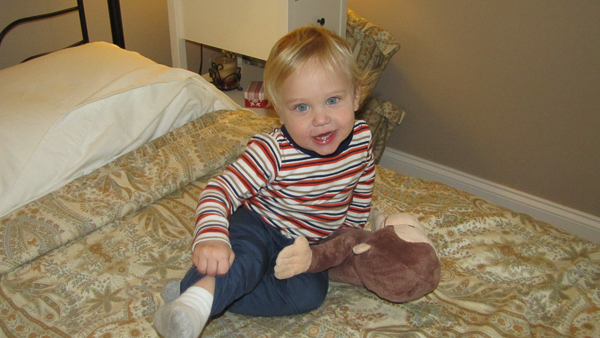 Leonardo is quite crafty and loves making signs and cards in mom's craft room.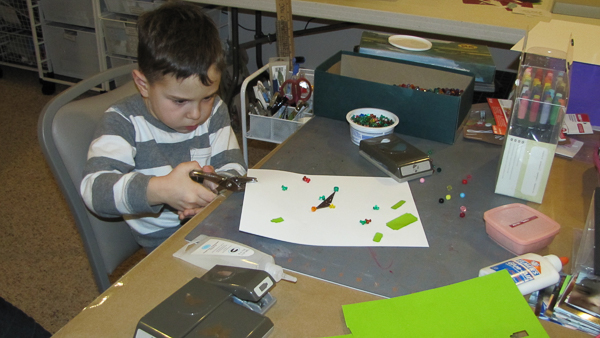 I just love that Leonardo plays with the same toys that my sister and I had growing up. This is a Barbie McDonald's from the 1980s.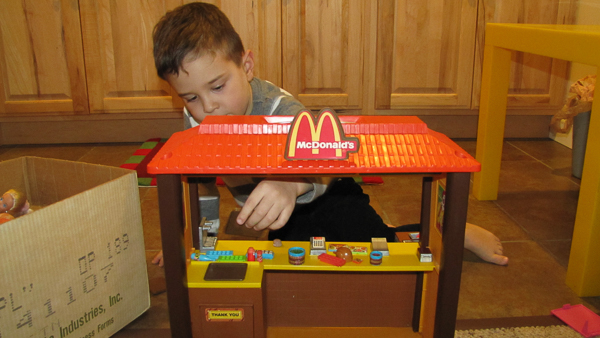 And Domenico LOVES ice cream.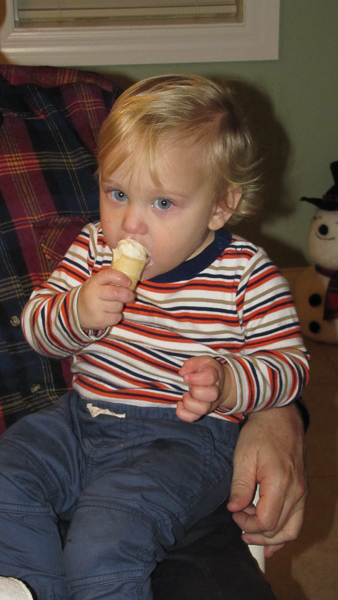 Since it was still early December, I got drafted into decorating Christmas trees at both my parents' house and my sister's house. Leonardo did a great job helping decorate the tree in the play room though.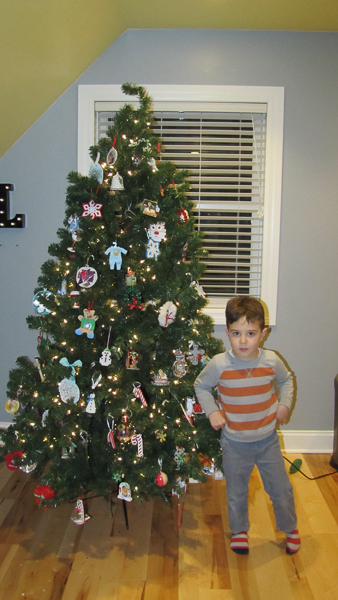 And here are the boys playing in their play room with grandpa.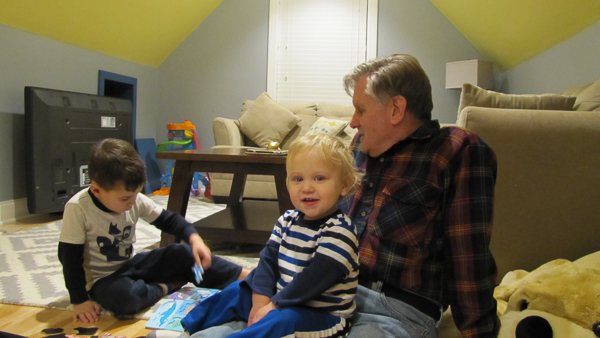 So, we babysat a few times, went to Erica and Gino's for dinner a couple of times, went to our favorite Mexican restaurant El Rincón, made some holiday soaps, I wrapped all of the presents I brought with me, mom and I scrapped a little bit, and we generally just hung out and had fun! I had hoped that we could all make Christmas cookies together, but the timing wasn't right. Instead, they all made cookies the weekend after I left, but I still got to see the boys in the new aprons we got for them. How cute are they!? I love how Domenico's apron is so big on him that he literally could be an R2D2!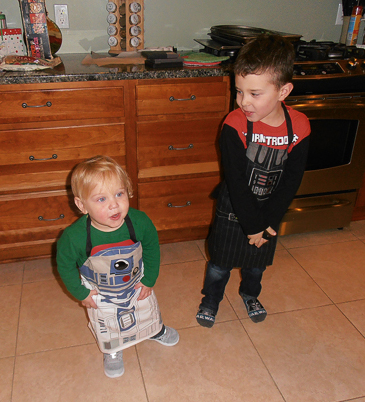 The following week, JC drove out to Seattle with our nephew Michael to move him into his new apartment. He's going back to school at Seattle University in January so they shipped his things in a PODS storage container, JC and Mike drove up in Mike's car, and then they spent the week unloading the POD, setting up the apartment, and buying additional furniture, groceries, household items, etc.
For Christmas, JC flew home Christmas Eve morning, we Skyped with my family that night, and on Christmas Day we went to Nick and Noel's. We kept up our tradition of watching a non-traditional movie: From Paris With Love.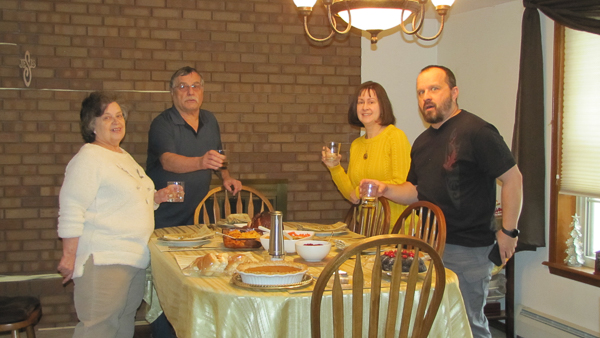 The most unique gift we got this year were pairs of finger webbing for swimming! I need to try these out at water aerobics!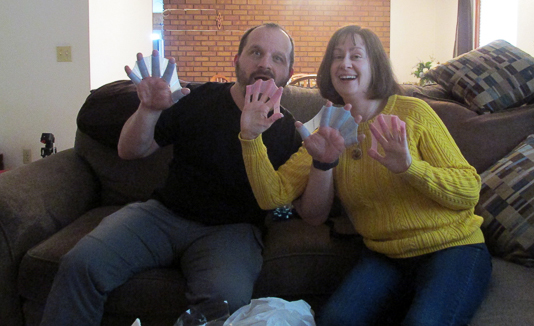 Other events in December included working a lot at the Scrapbook Shack, spending most of my time off around the holidays scrapbooking and organizing my scrap room, going to see the always amazing Henry Rollins, seeing the musical Hedwig and the Angry Inch, and seeing The Santaland Diaries which is a play about an actor who took a job as a Santaland elf one Christmas season at Macy's. It is HILARIOUS, so go see it if you get the chance!
Happy New Year!