August 2009
WOW were we super busy in July! The summer is flying by, and we just started getting summer temperatures!
From July 2-8 Jill's parents came to visit and we all had a great time. On the 3rd, we drove up to Central City and Blackhawk, two mountain towns that have casinos. None of us had been there so it was fun to see the quaint little towns and very tiny casinos. Plus, we were winning!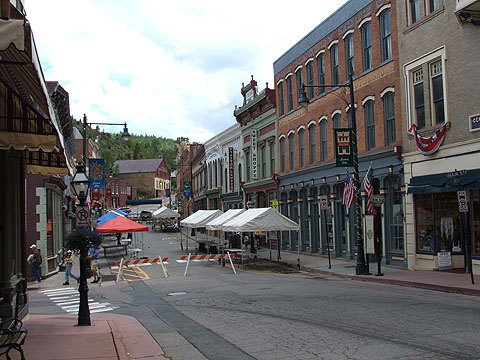 We then saw a Shakespeare play outside under the stars as part of the Colorado Shakespeare Festival. On July 5th we went to the Colorado Renaissance Festival which is one of the biggest festivals in the nation and has a permanent city built for it in Larkspur, CO. There are tons of shops, a wide variety of food, comedy routines and jousts.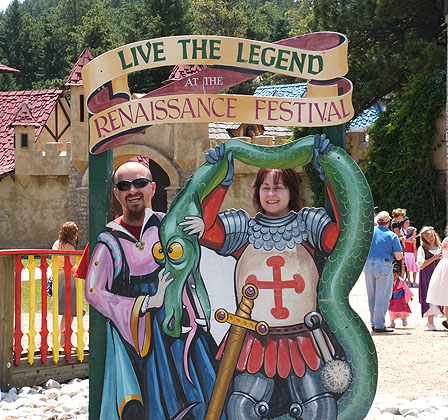 On the 6th we visited the Wild Animal Sanctuary which is a non-profit location where abused or neglected wild animals go to have a better quality of life. I am a donor to the sanctuary and this was my first visit. It is SO cool. The animals just have acres of land to roam freely on, and you get to stand above them on an observation deck and just watch them for as long as you want. There are lions, tigers, bears, leopards, lynx, wolves, foxes, mountain lions and more.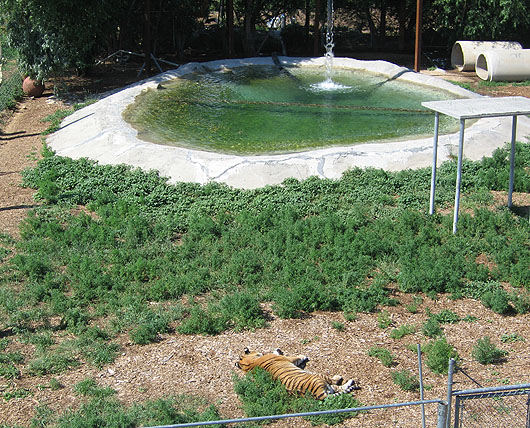 We also did a bit of scrapbook shopping and everyone got to watch Jill play hockey.
On the 5th JC and Jill also got to go to a WICKED AWESOME concert -- VNV Nation. We hadn't heard much of their stuff, but what we did hear we absolutely loved, so we thought we'd give it a shot. The freaks were out in droves and the show was incredible. The band consists of two guys from Ireland who were absolutely hilarious.
After that, we attended a Rockes game (well, most of one--they had a rain delay in the 7th due to major lightening and storms and we left at that point!), had a couple of scrapbooking dates, saw "To Kill a Mockingbird" live outdoors, and attended the wedding of the son of some friends.
Then we went to Tampa, FL, from July 23-28, to attend Myko and Ben's wedding. We stayed in a beautiful rental house complete with pool near the beach on Anna Maria Island which was quaint and lovely. On our fist full day there, we went to the Aquarium which was quite large and had a wide variety of displays.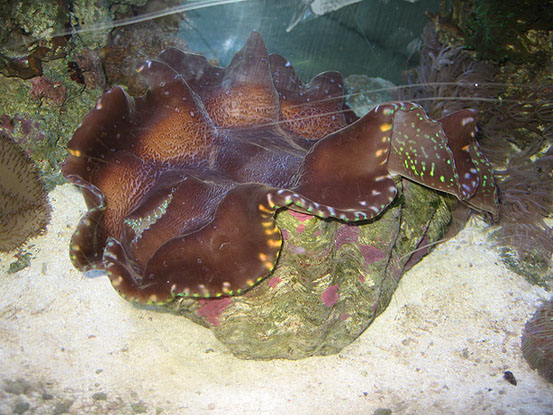 That evening, Myko and Ben were hosting an informal party at the house they were renting. Here are Kenna, Annika (Ben's daughter) and Mattie: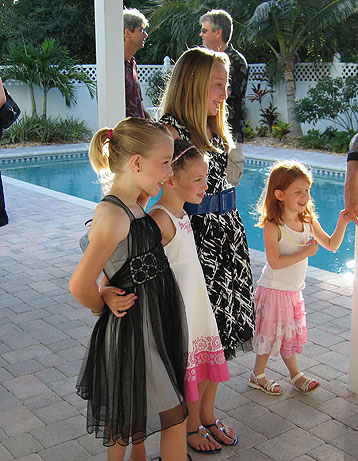 On the wedding day, Nick, Noel, JC and Jill all went to the Big Cat Rescue which is another non-profit sanctuary for large cats that were abused, neglected or no longer wanted. Here they have lots of shade and large enclosures to do what they do best in the Florida heat...nap.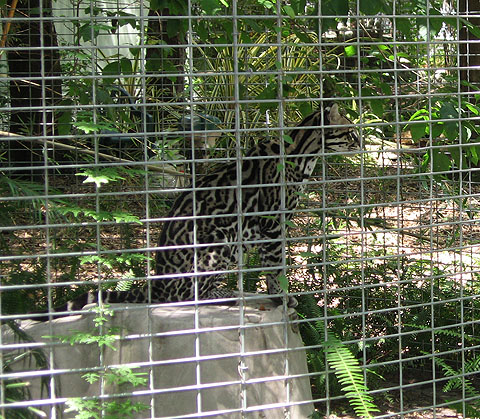 And lastly there was this wedding on a beach that was just beautiful, followed by a fun, casual reception at an art studio.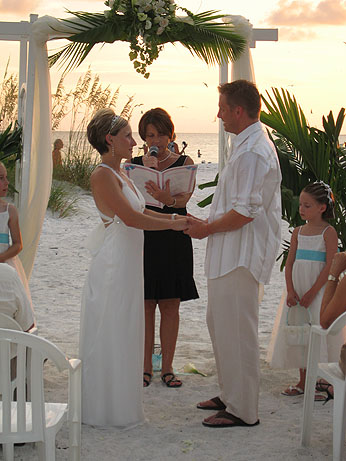 WHEW!