March 2009
February is always weird because it's so short. There was good news, and there was bad news.
The good news is that my sister-in-law, Myko, got engaged and will be moving to Florida and getting married there in July! I know, me in Florida in July...not much would get me down there, but a family wedding is one event I could tolerate Florida for!
The bad news is that the company for which I work is getting hit just like the rest of the economy as companies are decreating their spending. We have had several cost-cutting changes so far (hiring freeze, no travel, no education reimbursement, forced vacation days, and pay cut), and have seen some layoffs, so it's getting a bit worrisome. And yet, I am extremely busy!
My hockey season ended - my team came in last place of a whopping 3 teams! Oh well. The next season is already underway and looks to be a good one, because we now have 4 teams and tons of new players, so I'm excited to be trying to skate with players half my age who are twice as better!
We didn't go to any concerts, but we did go to see a play and an opera in French. It was fun to try to listen to it, I could understand 50% or so. It's hard to listen to singing and understand it because they change around how words are pronounced so that they fit well into the music.
JC's birthday is coming up, so we had a bit of an early birthday celebration for him one evening. Here are some pictures of the crazy family.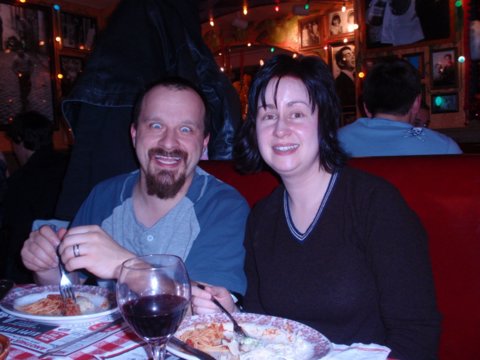 Yes....he did that intentionally. *sigh*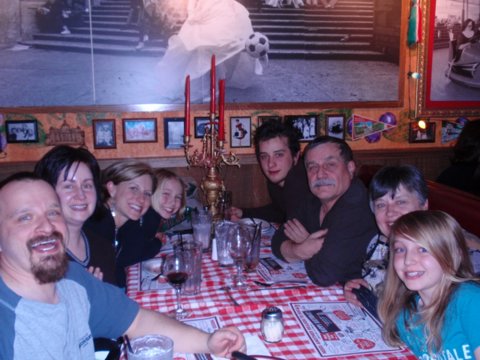 The whole crew! In the back left corner are our niece McKenna and Myko, on the right side are our nephew Michael, Nick, Noel, and niece Mattison. McKenna and Mattison are Myko's daughters, so they're not too delighted about the move. Michael is JC's other sister's oldest son, who has moved out here to go to college.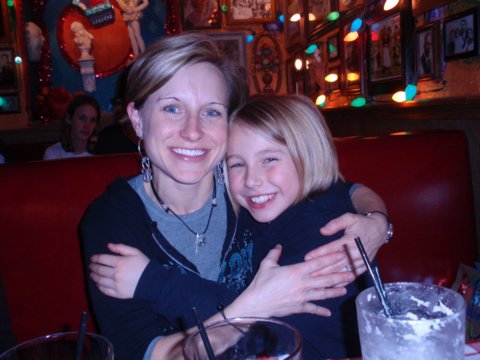 Myko and McKenna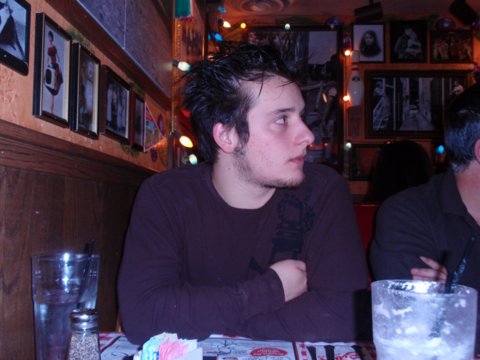 Michael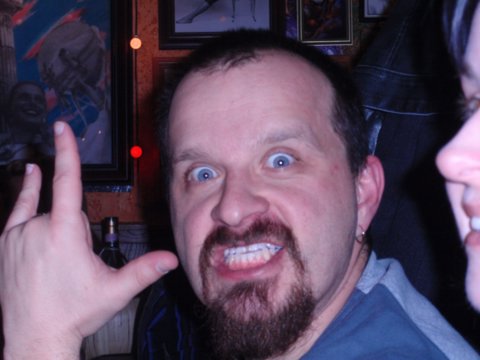 JC being super stoked because I got him a new goalie stick, and everyone else chipped in and got him ROCK BAND 2!