May 2015
April was pretty calm in the first half and then total chaos in the second half. I can't really go into details about that right now so you'll have to wait for the June update. :)
In the beginning of April I did manage to complete my entire 2014 scrapbook. Click here to see my 2014 album, which now also contains all of the layouts from our Europe trip last fall (which of course has its own album!).
The one thing I did get to do, though, was my annual Beaver Sisters Reunion! This is a get-together I have with my college friends every year, and we go somewhere different each time. This year we went to Ft. Myers, FL, to take advantage of one of the gal's parents' condo. It was sweet and the perfect location for a getaway!
For example, here was the view off of the lanai. We sat out there as much as we could, drinking wine and chatting while the sun set.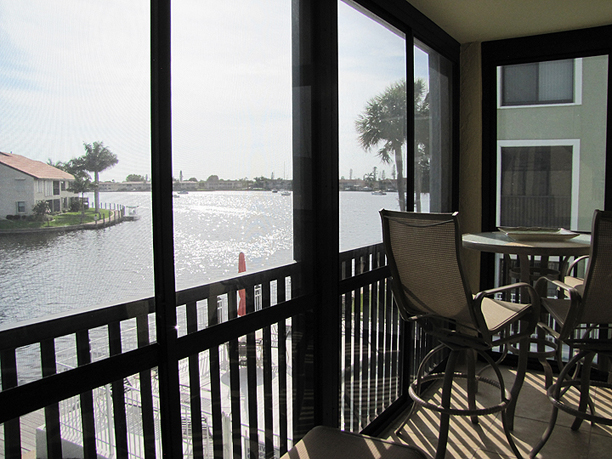 We didn't do a lot of touristy things, or, well, anything for that matter! We stayed up late talking and playing games, getting up late, and generally lounging around. On day 1 that really is all that we did. On day 2, we went to the Marriott Sanibel Resort for an amazing lunch.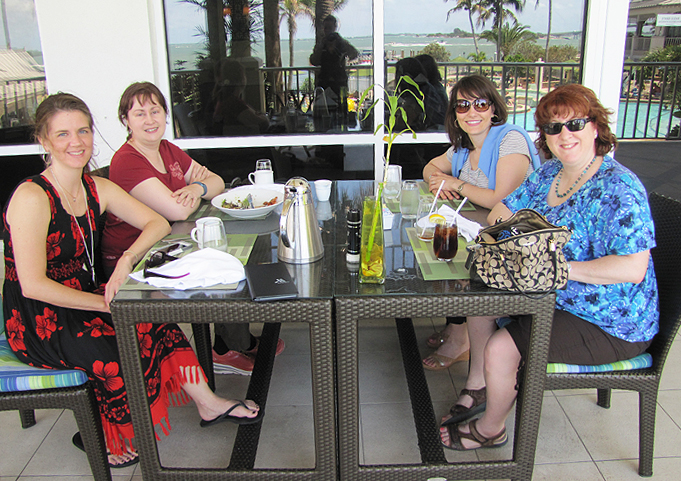 And this was our view, nice eh?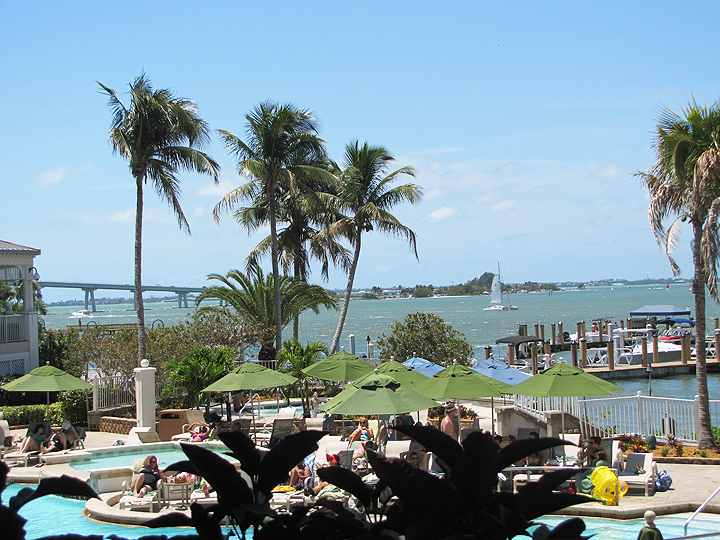 After lunch we decided to drive around Sanibel island, which was actually disappointing because the road is flagged on both sides by a lot of vegetation, maybe a few buildings, and that's it. We drove to the very end and then treated ourselves to drinks.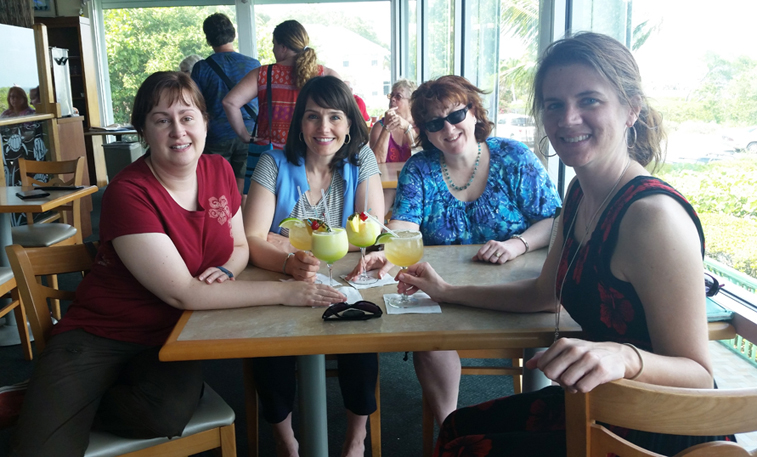 And this was in the women's bathroom as soon as you walked in. I got nothing.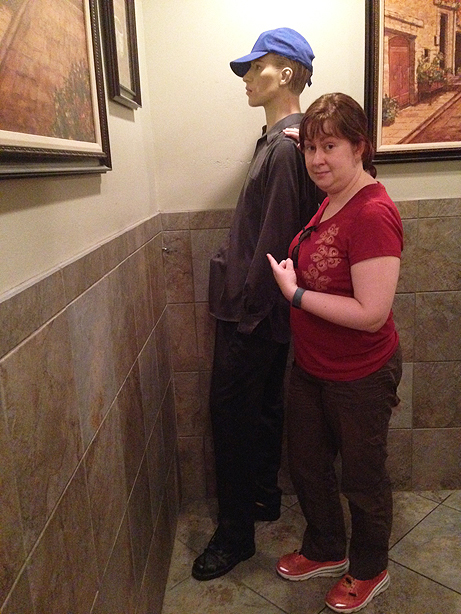 If you haven't already noticed, the one thing that we did manage to do a lot of was eat. We had a great dinner at the Boathouse in Cape Coral, FL, and this was the sunset view.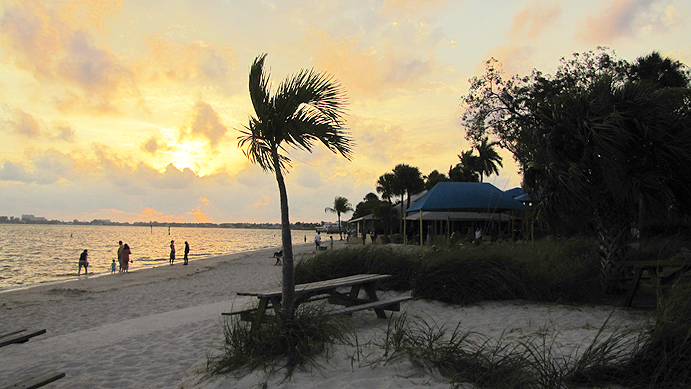 On day 3 we hung out at the Marriott Sanibel Resort spa for 6 hours! We had a wonderful lunch, followed by spa treatments, and then got to relax as much as we wanted in the pool, hot tub, sauna, etc. Going to a spa/getting massages has pretty much become the one mandatory thing we must do at each reunion!
Then for dinner we treated ourselves to The Melting Pot which was quite the experience. Most of us had been there before so what I mean by "experience" is that we had a very fun and spunky waiter who was just hilarious and really made the night memorable.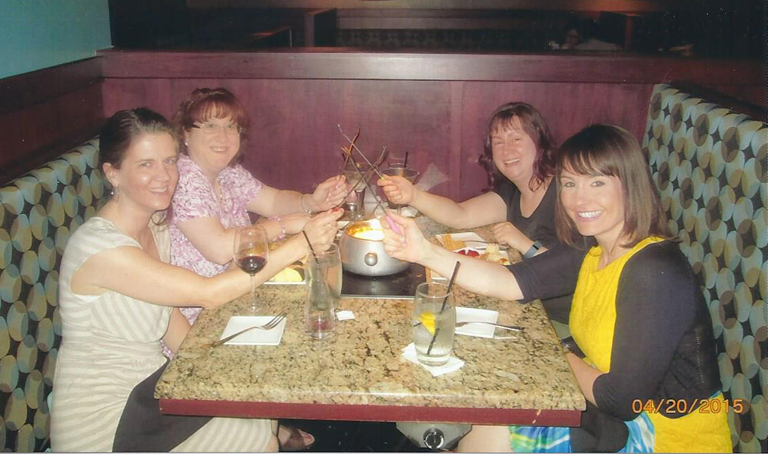 On day 4 the other gals had flights in the morning so I took the rental car and roamed around trying to locate scrapbook stores. Sadly I only found a couple and they weren't that great, so I didn't come home with many treasures. Maybe that's not necessarily a bad thing as it surely helped my wallet!
Next year: it's come to go back to Penn State.
What's coming next?