November 2016
So, October was going to be my "slow down" month, since we had nothing planned at the start of the month. Of course I fixed that. ;)
We decided on a quick weekend getaway for our Hallowversary to Georgetown, a cute little town in the mountains. We found an adorable French-themed hotel to stay at that had a fireplace, hot tub, and fresh French pastries for breakfast. It was perfect!
We drove up on Saturday in time to ride the Georgetown Loop Railroad. Not sure why it's so highly ranked; it's a 5-mile, 1-hour jaunt through the trees and rocks. Alaska it ain't. Are we now train snobs too??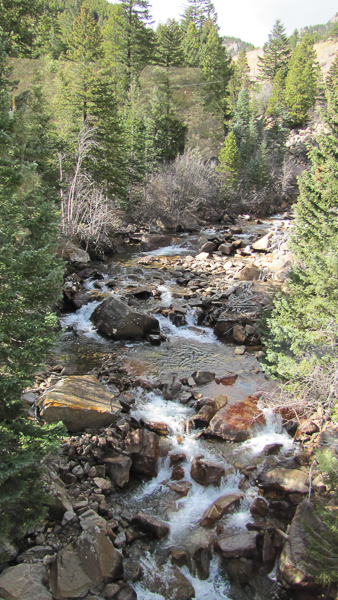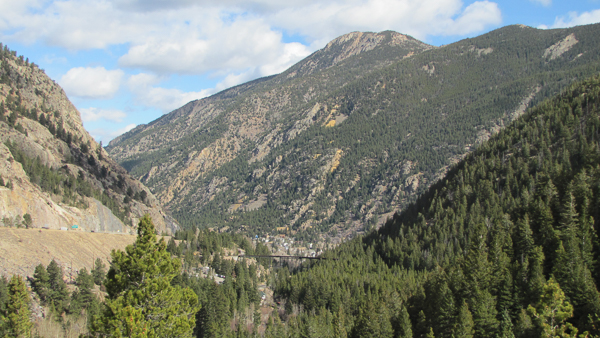 Then we were determined to find Georgetown Cemetery. We heard about it, but of course it's not on any map or travel site. We did eventually find it, and we spent 1.5 hours roaming the expanse of graves from the 1800s through to modern times. Many of the graves had small iron fences around them, designating a family plot, and the fences were just too cool. There was a lot to look at in there.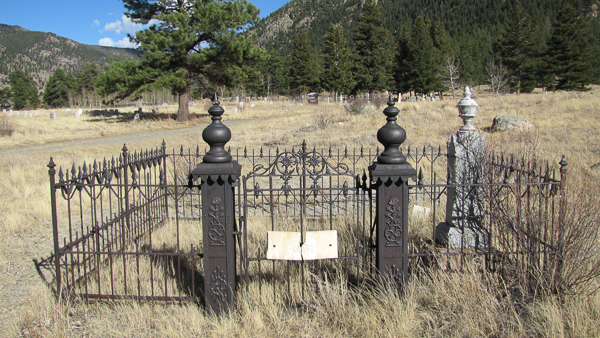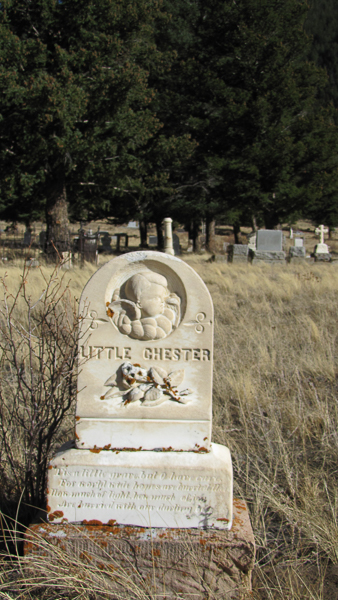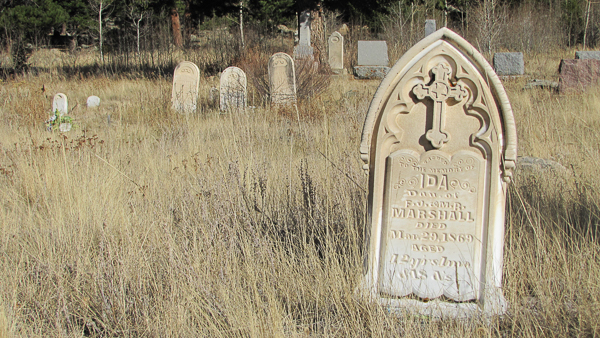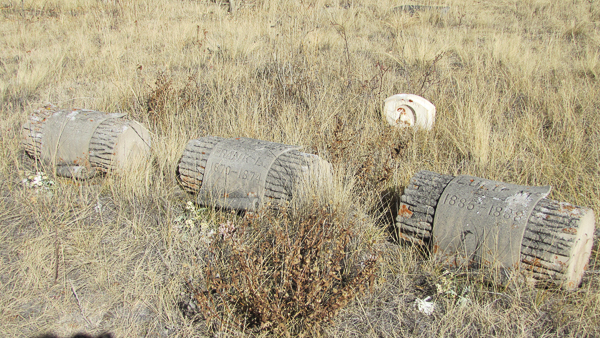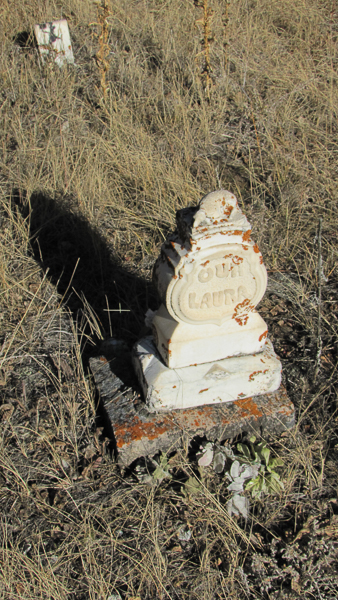 Then we roamed around town a bit, taking pictures of the adorable old architecture. I have no idea what this building was but it's so weird!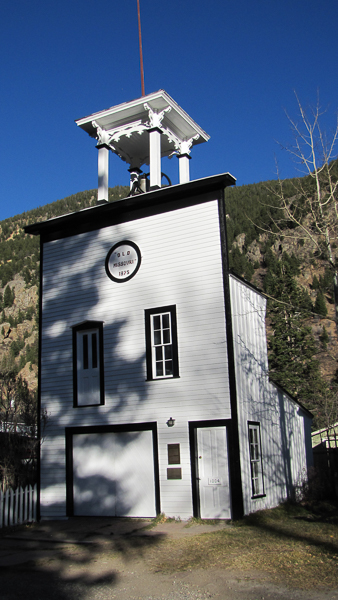 I want this creepy house.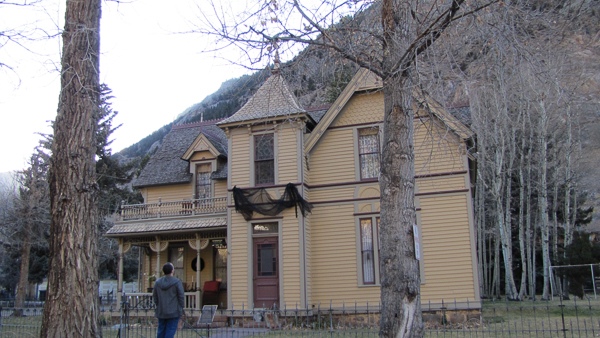 Can you see Mr. Smarmy?
Obligatory artsy photo.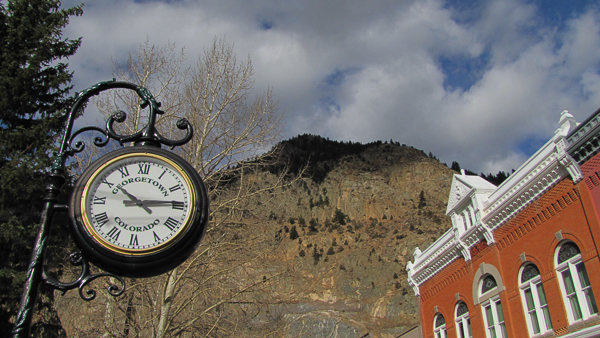 On Sunday, we did a bit of shopping and then headed out to Empire, an even smaller mountain town nearby, to see its cemetery that was listed on travel sites. Not nearly as large or as impressive as the Georgetown one. Got a couple of good shots though.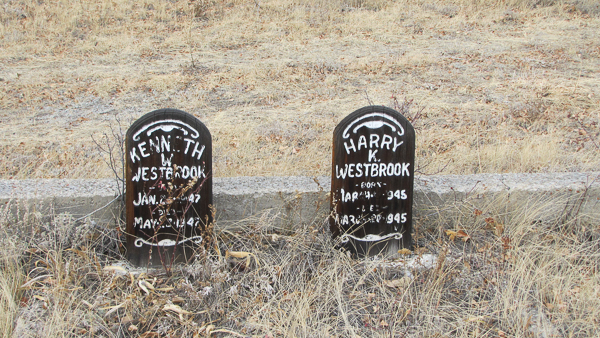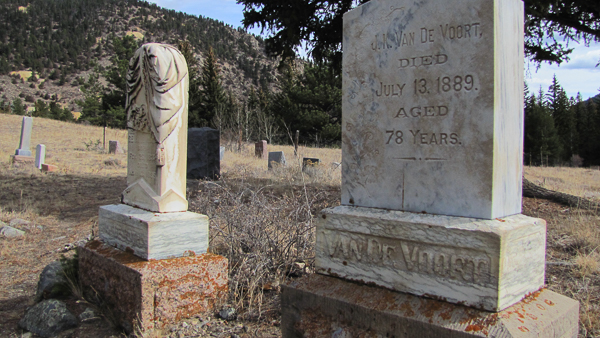 With nothing else planned to do, we began heading home, but soon pulled off of the highway so I could take pictures of some old mining buildings. Further down the road is the Phoenix Gold Mine that offers tours, so since going into a mine is on my Goals List, off we went!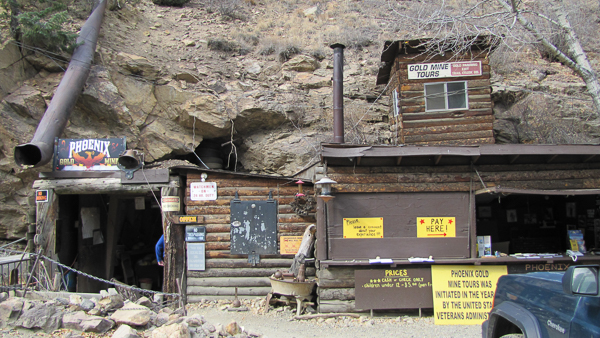 We had a really informative tour and walked through a small portion of the mine (it has multiple layers and is still in use). This is a super steep ladder going down to the levels below that date back to the 1800s.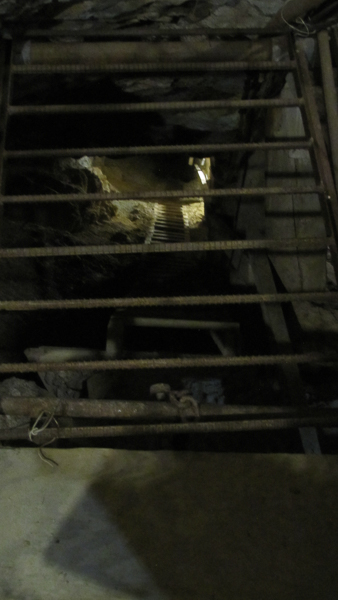 It was fascinating to hear about the minerals that are in this mine (quite a few), and the techniques used. This is a motorized table that shakes the sediment apart from the minerals.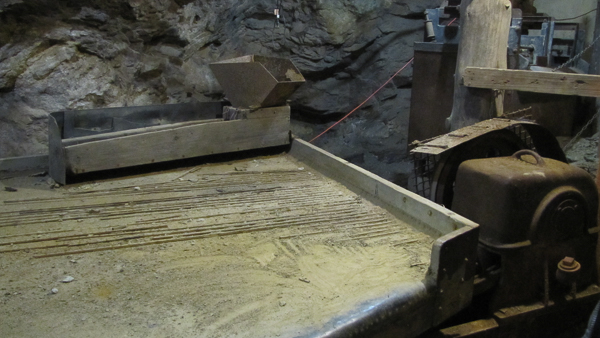 Then we had a quick panning lesson and off we went to search for our own treasure! We have a bunch of pretty rocks, some might be quartz, and perhaps a couple of gold flakes.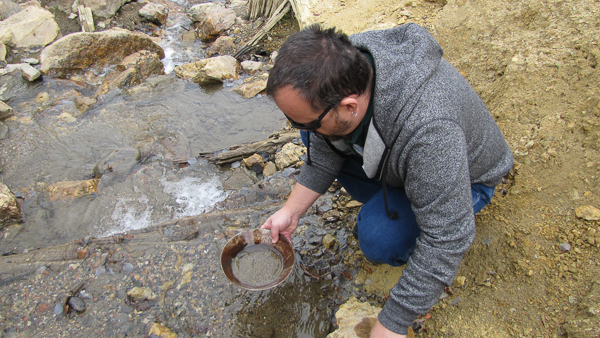 Here's what else we were up to in October:
1. Saw Trevor Noah live. Amazingly funny. His accents are top notch.
2. Went to see Assemblage 23, an EBM band that we really like. It was a great, great show!
3. Attended the first two games of the new Colorado Avalanche hockey season.
4. I rocked out at two back-to-back concerts of VNV Nation with my friend Heather. Both shows were amazing. Got to meet them, get things signed, and get pics with them.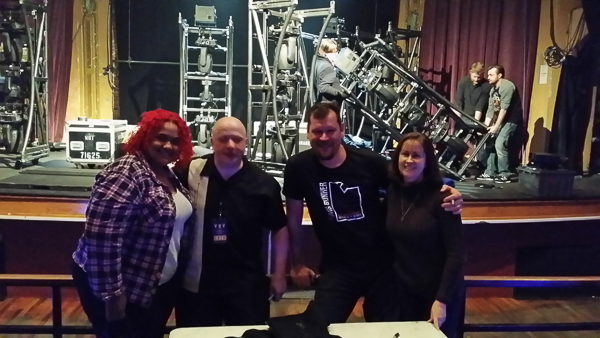 5. Attended a card class and an all day scrapbooking event.
6. Went to an editing class for work. Learned all about commas and hyphens. Too thrilling.
And, without further ado, here is my now ex-neighbor's Halloween display. He has half the yard of his previous house!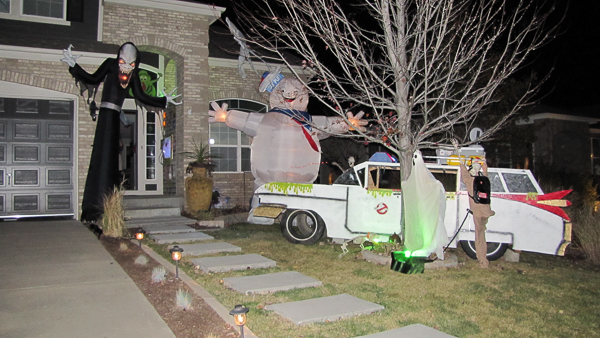 And another very impressive display: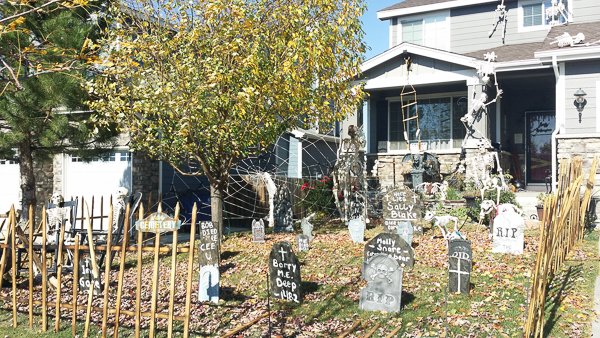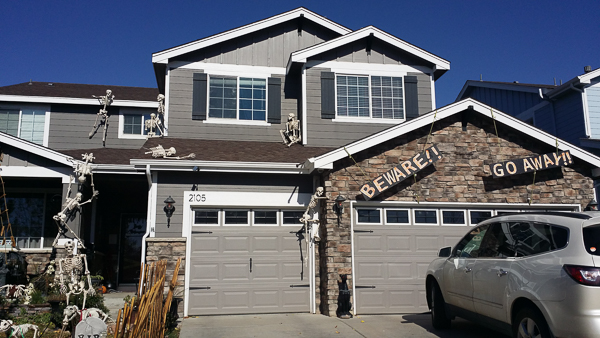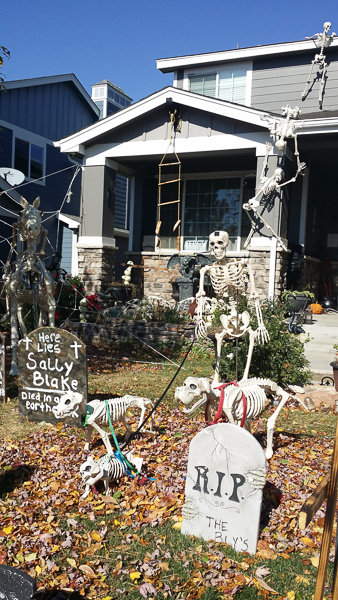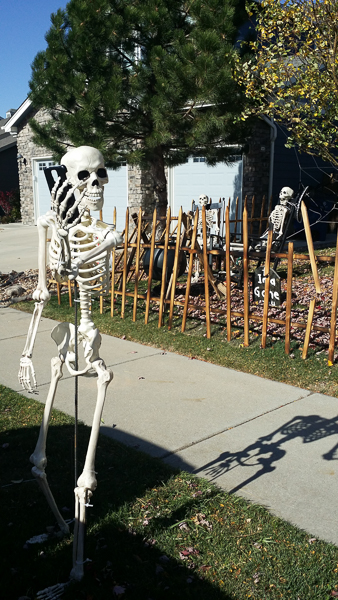 It's slipper time!