2018
December
November
October
September
August
July
June
May
April
March
February
January
2017
December
November
October
September
August
July
June
May
April
March
February
January
2016
December
November
October
September
August
July
June
May
April
March
February
January
2015

December
November
October
September
August
July
June
May
April
March
February
January
2014

EUROPE PHOTOS
December
November
October
September
August
July
June
May
April
March
February
January
2013

December
November
October
September
August
July
June
May
April
March
February
January
2012
PORTUGAL PHOTOS
December
November
October
September
August
July
June
May
April
March
February
January
November 2013
A Fun Friend Visit--Hockey, Shopping and Taxidermy
So, I haven't posted in a while because quite frankly nothing is going on that's worth sharing with the world. Until a couple of weekends ago when our friend Leah came in from Raleigh, NC, to spend a long weekend with us! She primarily came into town for the Rock and Roll Half Marathon in Denver, but around that she and another friend Melissa stayed with us and hung out.

The day before the race we began with yummy coffee and bagels at Moe's in Boulder who just hands down have the BEST bagels and cream cheese choices. Then we shopped a bit in Boulder, checking out the famous Pearl Street Mall that's always bustling and full of street performers. Since it was almost 70 degrees that day, they were out there!

Next we drove down to Colorado Springs since they had never been there before. We visited Garden of the Gods which is an amazingly beautiful rock formation national park. That's our biggest feature out here--ROCKS. But boy are they stunning!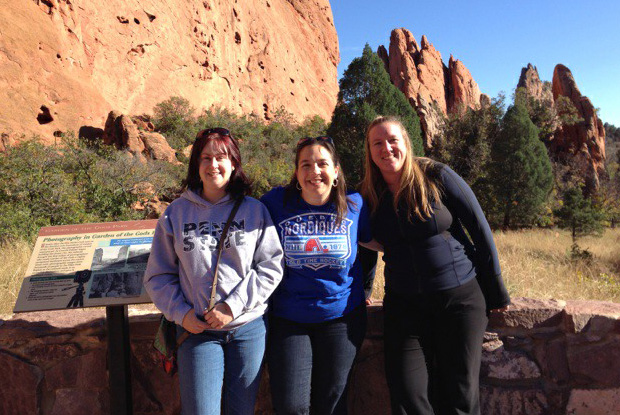 The main event was at night--a hockey game between Air Force Academy and Penn State!! We drove around the Academy for a bit first to check it out, especially to marvel at the beautiful Cadet Chapel.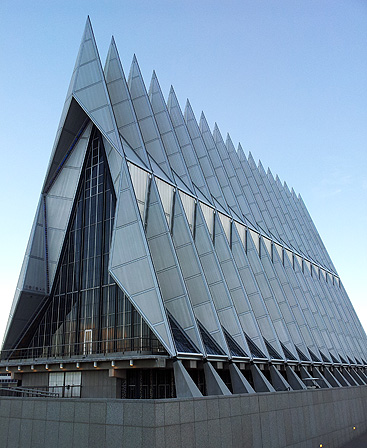 While the hockey game was a lot of fun, Penn State lost. :( It didn't really matter to me who won, it was just fun to see Penn State and a really good college hockey game!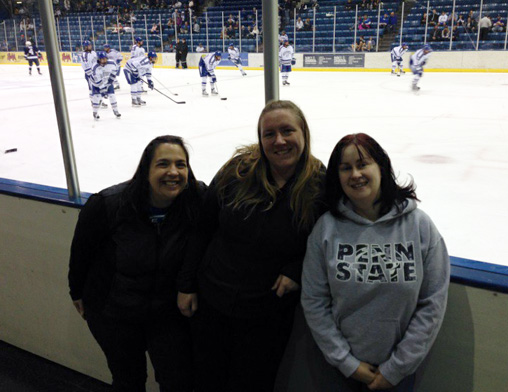 On Sunday Leah and Melissa ran their race and I got a lot of scrapbooking done. :) When they came home, it was cold, overcast and raining, so we all curled up on respective recliners with blankets and drinks, watching hockey game after hockey game.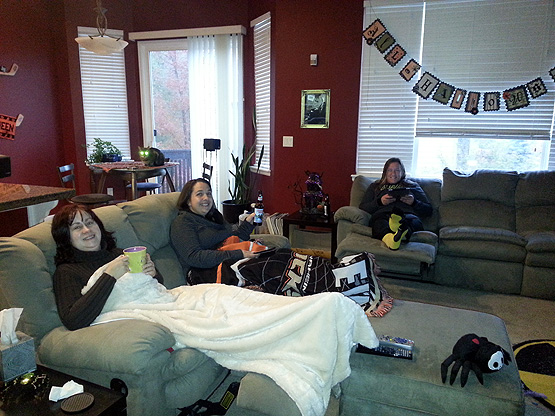 On Monday, we crossed another US state off of our bucket list--NEBRASKA! We had a lovely day trip to Sidney, NE, home to the headquarters of Cabela's, which is a store for outdoorsmen, campers, fishers, hunters, etc. It's basically JC's mecca. :)
But first, no state visit is complete without the gratuitous state sign photo. I just love the font on this one!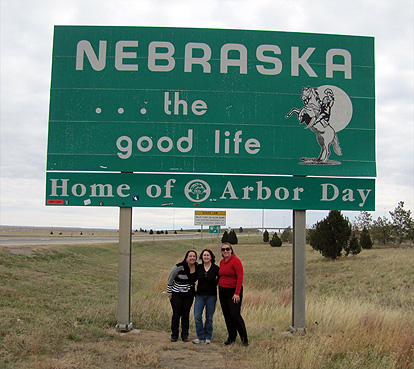 Then of course there's the really cool Sidney sign: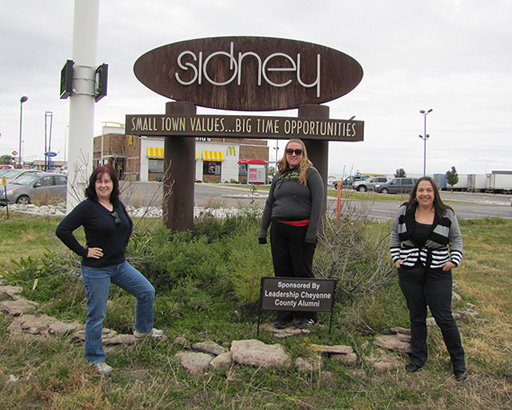 And finally we got to Cabela's.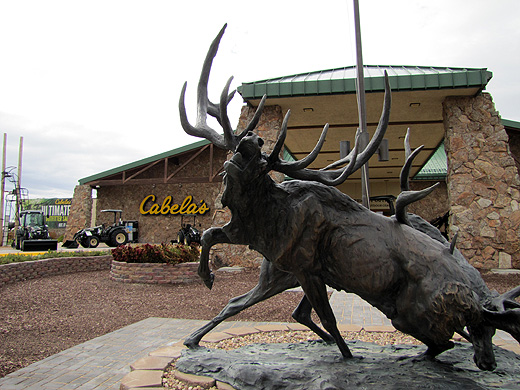 Like I mentioned, Cabela's is a store for hunters, so their main attraction is the amazing taxidermy display in the center of the store showing an amazing array of species. Although they're dead, it was a pretty cool thing to see.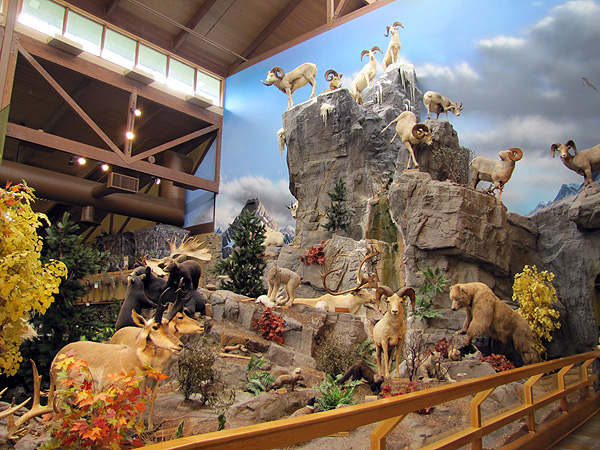 Here are some other amusing things I saw in the store: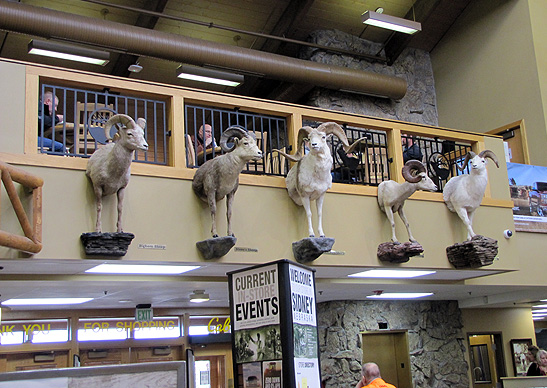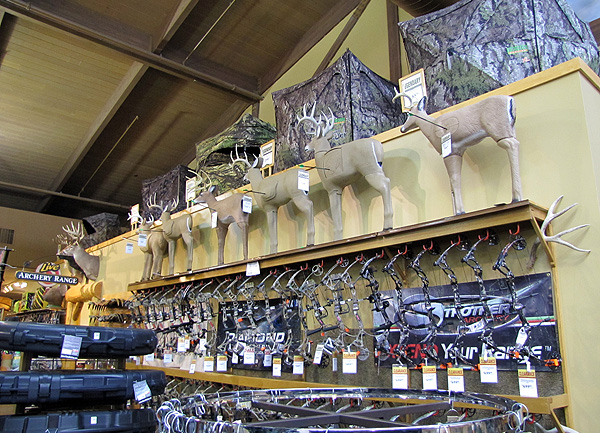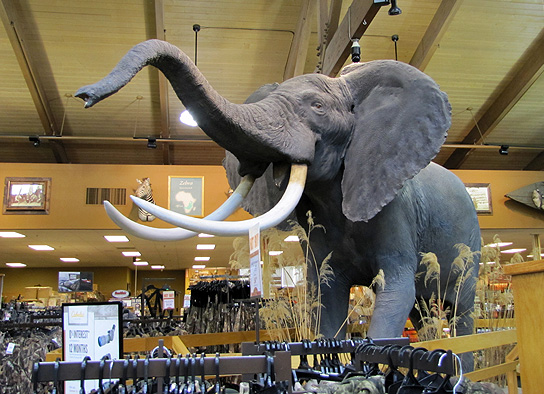 After checking out the store we got to meet up with Leah's step brother who works as a photographer at Cabela's, so he showed us around the studios! Lastly, a late lunch/early dinner at the Goose Pit restaurant and bar and it was back home.

All in all it was a really fun weekend with friends!
Hallowversary Fun!
Happy 5th Hallowversary to us!!

Can you believe it, five years already that we've been married? Crazy!

To celebrate, we thought about taking a trip, but only began thinking about it 3 weeks ago. :P

So instead, we did what has became sortof a tradition, as we've done it most of our anniversaries. We went to The Melting Pot for a nice, long fondue dinner. It not only is a nice treat since this is the only time we go there, but it also gets us out of the house during trick-or-treating hours. :)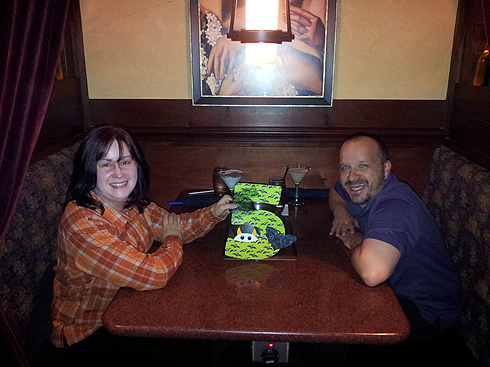 The other big Halloween event around here is our next door neighbor's infamous display. Every year he builds some amazing project, complete with sound, light effects, and tons of candy. Past themes have been a Viking ship with sea monster, giant spiders, alien spaceship, haunted pirate ship and dinosaurs.
This year he went for STAR WARS, complete with custom-built X-wing Fighter and R2D2.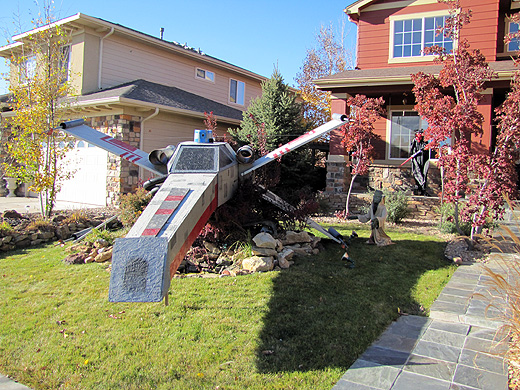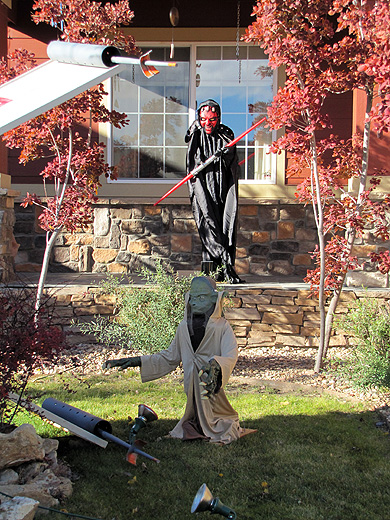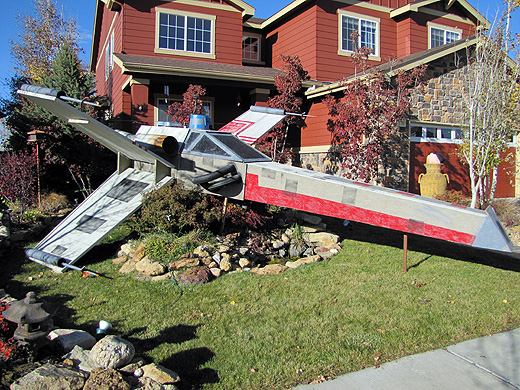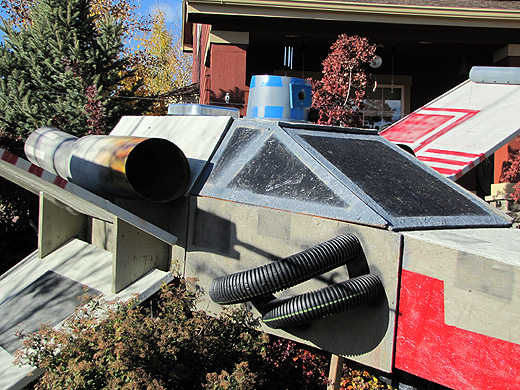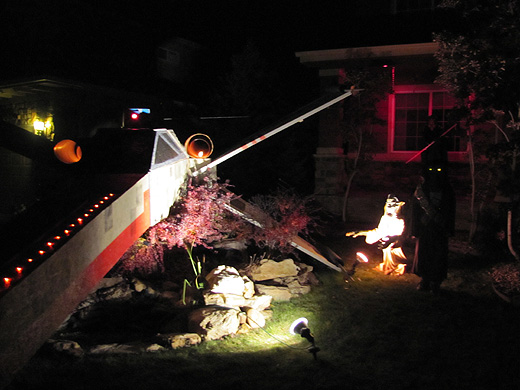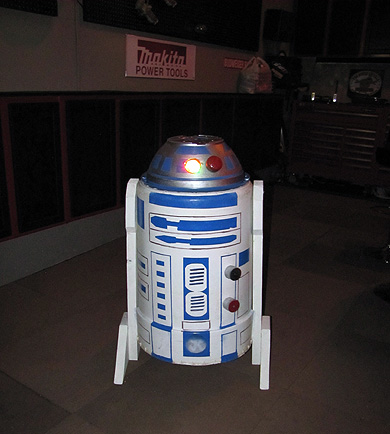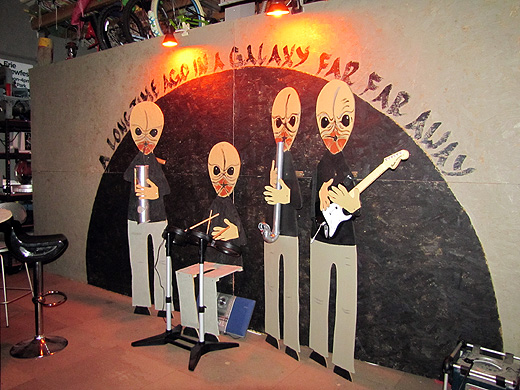 2011
SPAIN PHOTOS
December
November
October
September
August
July
June
May - none
April
March
February
January
2010
ALASKA PHOTOS
December
November
October
September
August
July
June
May
April
March
February
January
2009
December
November
October
September
August
July
June
May
April
March
February
January
2008
WEDDING PHOTOS
December
November
October
September
August
July
June
May
April
March
February
January
JILL'S CREATIONS:
Album - 2017
Album - 2016
Album - 2015
Album - 2014
Album - 2013
Album - 2012
Album - 2011
Album - Penn State
Album - Cedar Point
Album - Wedding
Cards
LOAD513
LOAD214
Mini Albums - Coffee and Daily Junque