July 2011
OK the 100-degree weather has finally come to Colorado and is now going to stay for a good three months or so. I actually don't mind it because it's nice and dry. Luckily, June was a much better month than the couple that preceeded it.
The highlight of the month was my trip back to Buffalo. This is a trip that I had actually planned a while ago with my parents who were meeting me there. Mom and I attended the Creating Keepsakes Scrapbooking Convention for two days of the trip. We attended last year's in Tulsa, OK, but this time figured that we'd go to Buffalo so that I could see family and friends at the same time.
The convention was a blast, and not as hectic as the one in Tulsa was last year. There was a whole second floor of the convention center dedicated solely to the vendors, and there were plenty of them to keep you busy and shopping! About half of the vendors we had seen at Tulsa last year, so I was excited to see new vendors and the goodies they had to offer. I ended up spending WAY too much money, but have now put myself on a strict no-buying policy until October...which is when a couple of smaller traveling scrapbooking expos are coming to Colorado. :)
In addition to shopping, we took 5 classes each, which varied in skills and projects, so that was really fun as well. I ended up quite tired at the end of each day!
Besides the convention, I got to hang out with some friends from high school and even elementary school! We met up at a cute coffeehouse one night and talked for hours!
On Father's Day I got to spend the afternoon with my dad's side of the family, including my grandpa who's now my last surviving grandparent.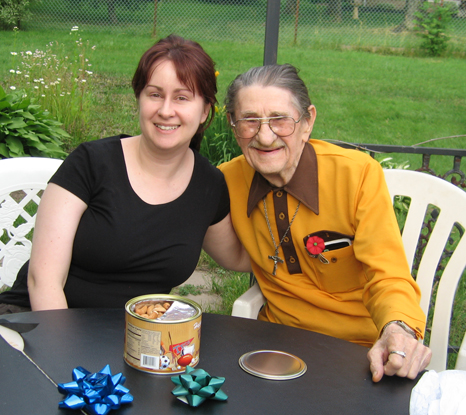 It was really nice to see everyone again, especially all of my younger nephews and nieces who are growing up so quickly! Here is a photo of my dad, aunt and grandpa sitting outside in this awesome iron gazebo at my Aunt Karen's house: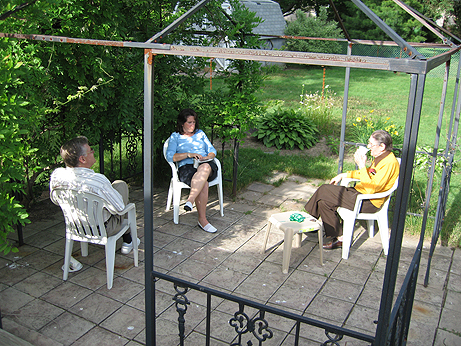 Of course, no Buffalo party is complete without BISON CHIP DIP! Oh how I miss thee!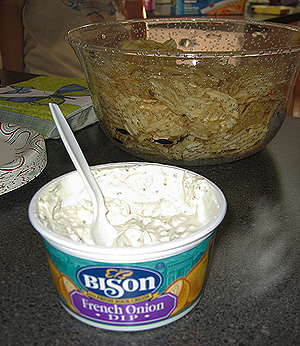 Finally, the day I flew back to Denver, mom, Aunt Cathy and I had a very nice lunch at Route 5, a waterfront restaurant in a suburb of Buffalo with great views and breezes.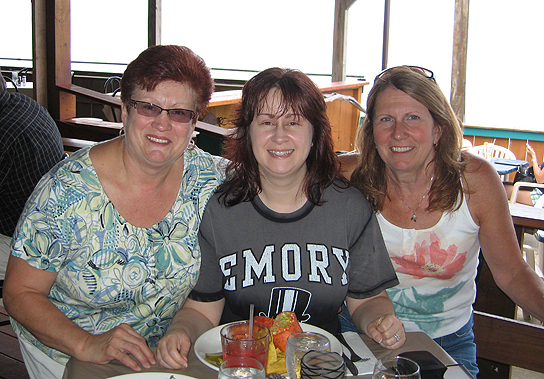 And I just had to take a photo of this mural that was atop the restaurant's fireplace. SO COOL!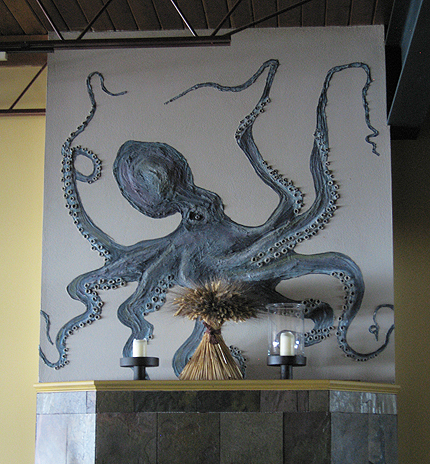 Now I'm back home in Denver with lots of new products that I have to use up!!!