April 2017
OK, so March was super busy. What seemed like a pretty calm month turned out to be chocked full of fun activities! We went to two Colorado Avalanche hockey games. I saw two musicals: An American in Paris and Kinky Boots. Loved Kinky Boots, but An American in Paris is too traditional for my tastes. I enjoyed the drag queens in Kinky Boots a lot more. :)
I also got a bunch of scrapbooking done, as I managed to complete our trip to Portland from last September. Starting to catch back up! Plus I had cropping fun with friends on several occasions, including hanging out with Cathy, Cathy's friend Candi, and Lisa at The Scrapbook Shack one Sunday.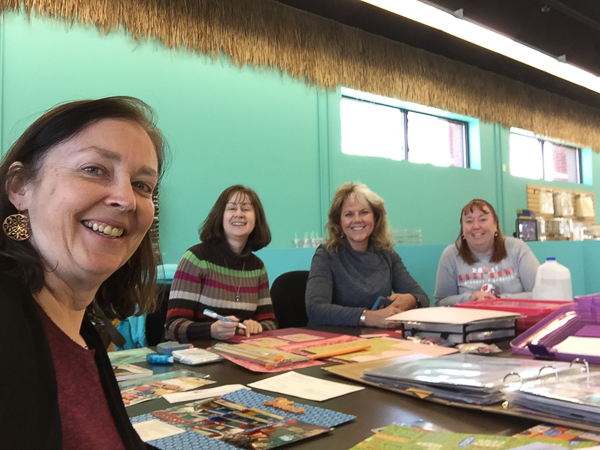 We celebrated JC's birthday in typical 'just going out to dinner' fashion the day before he had to go to San Francisco for another work trip.
Our first trip of the year was at the end of March, and I think I will title it "Heartland Hockey". We went with our crazy travel pals Leah and Shannon from Raleigh. There were two goals of this trip:
Leah needed Minnesota, South Dakota, and North Dakota for her goal of getting to all 50 states. I already had all three.
Leah and I both needed the province of Manitoba for our goal of getting to all the Canadian provinces.
Leah needed to attend Minnesota Wild and Winnipeg Jets hockey games for her goal of seeing hockey games in all NHL arenas. I don't have this goal per se but I'm not going to turn down a hockey-filled adventure!
So, we all met in Minneapolis and our first stop was Galactic Pizza.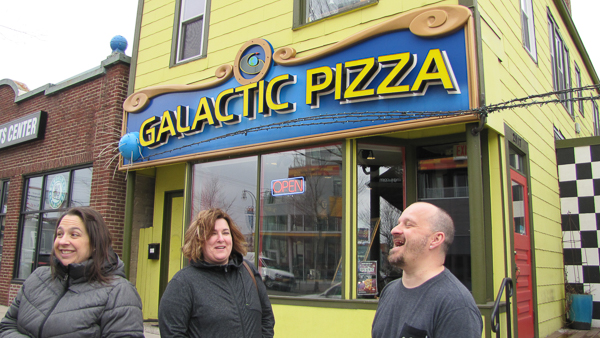 Super adorable tiny place with amazing pizza. Everything is galactic and super hero themed, including the menu that is in 3D: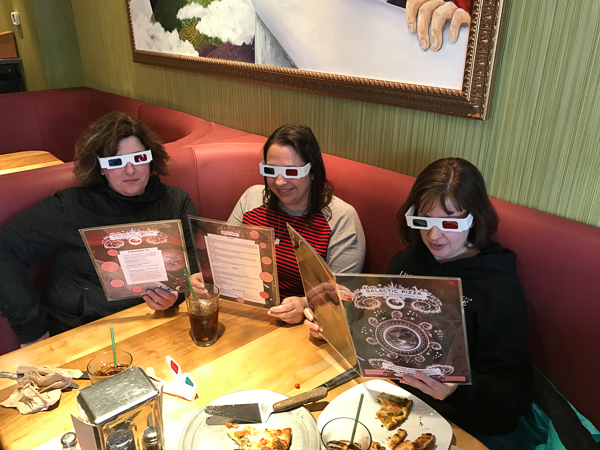 And the delivery drivers who create their own super heroes and costumes. On the left is Wind Woman and on the right is Beet Man.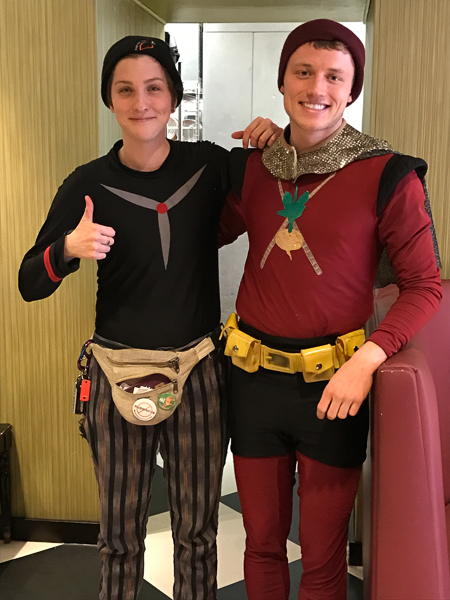 Next we checked out a funky art museum on the U of Minnesota campus. The building was designed by Frank Gehry who also did the awesome Marques de Riscal hotel we stayed in in El Ciego, Spain, and the newer wing of the Denver Art Museum.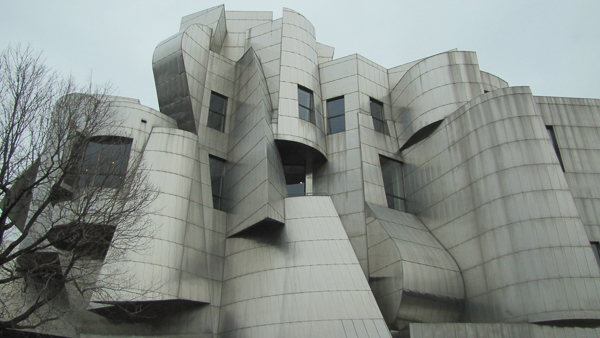 The highlight of this museum was the Pedicord Apartments, an 80's-esque hallway of apartments that shrunk as you walked down it. If you stand in front of each door, a soundtrack plays of what's going on in the apartment. That man is fake. ODD.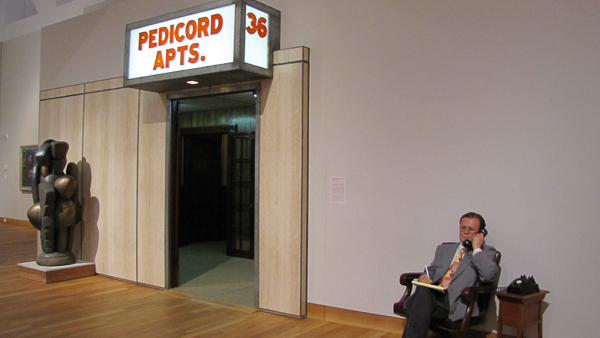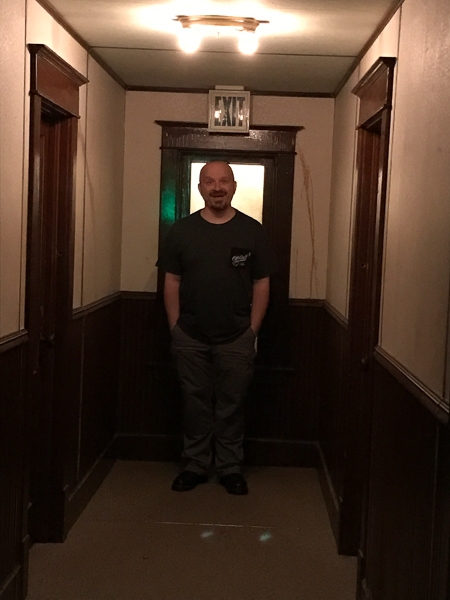 We stayed in downtown Minneapolis at the Westin that was formerly a bank. Pretty cool.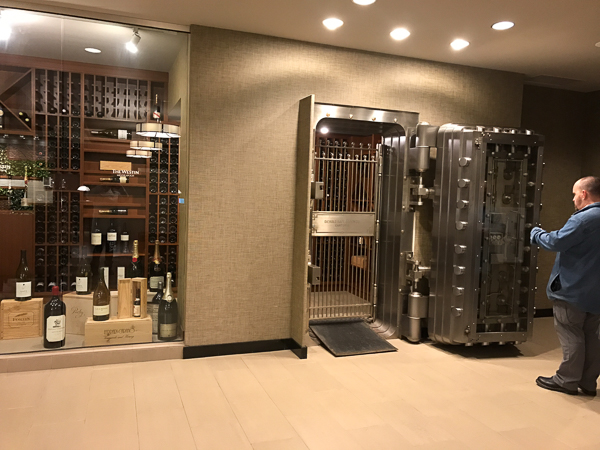 The next morning, we went here: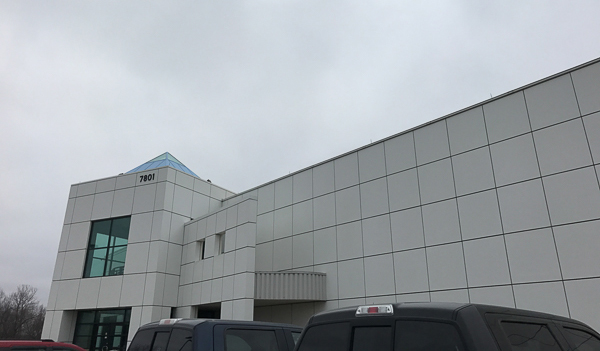 Can you guess what this is? Nope, not a car dealership. Nope, not a mega-church. This is Paisley Park, Prince's recording complex. Sadly you couldn't take photos inside, but go to the website to see a couple of photos of the inside. We had a guided tour and probably only saw 10% of the place. We saw his doves hanging out in their cages, his office, several displays of his instruments and clothes from various eras of his career, his recording studio, and other studios for choreographing dances, filming music videos, and practicing concerts. We also saw his urn: it sits above the atrium before the doors to his favorite hangout spot. The urn is a miniature version of Paisley Park with his purple symbol on the front.
After Paisley Park, we had a yummy hipster lunch at Saint Dinette where JC was puzzled by his salmon-hollandaise-toast thingy to the point that we swapped meals. It was delish!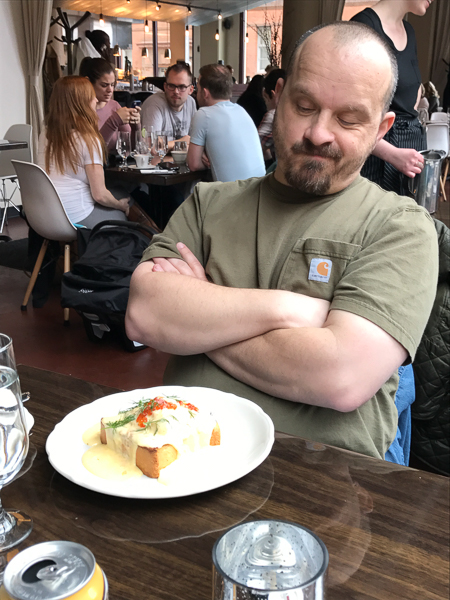 Then it was the Minnesota Wild versus the Vancouver Canucks at the Xcel Energy Center!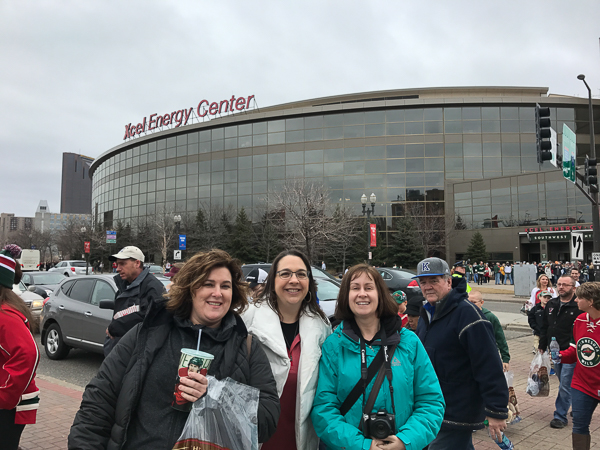 Lots of great Peanuts statues for pictures!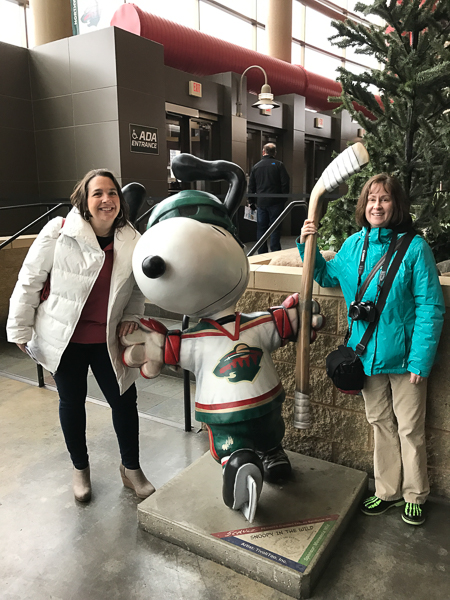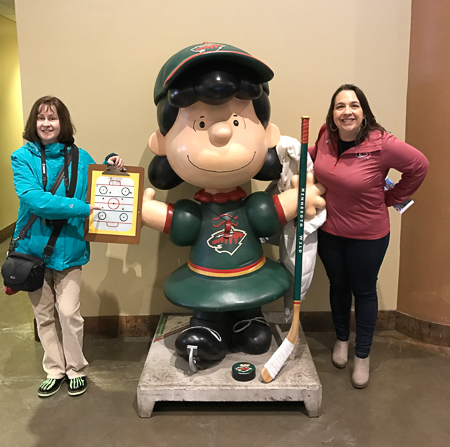 The zamboni with the double-decker seating was impressive!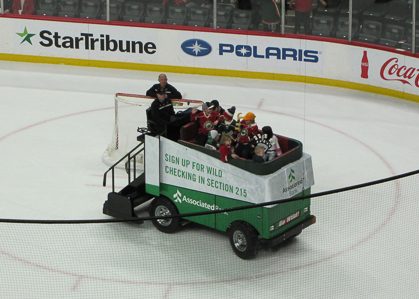 It was fun to check out a different arena but the Wild lost. :(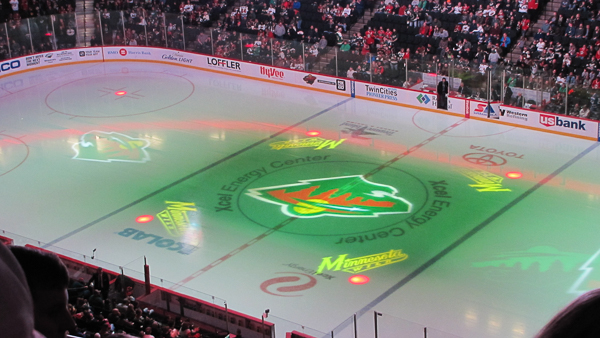 Our final destination before leaving Minnesota was to get pics with the Mary Tyler Moore statue. It's usually outside but due to construction it's inside the tourist office which has very limited hours, so this was tough to do!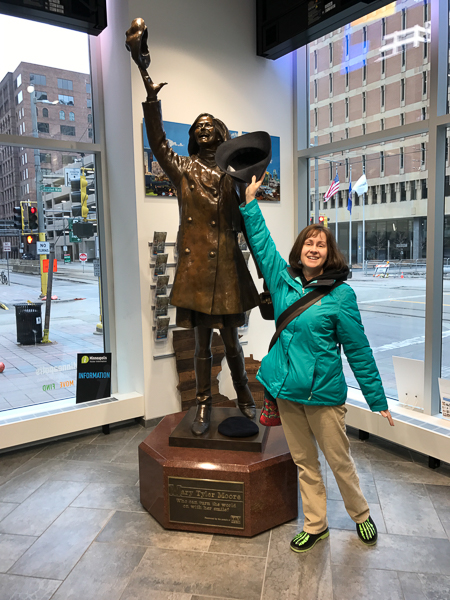 After that, we headed on our way to Winnipeg. Since it's around a 7-hour drive, we stopped halfway in Fargo for the night, but not before making a detour into South Dakota to, of course, take a photo in front of the sign.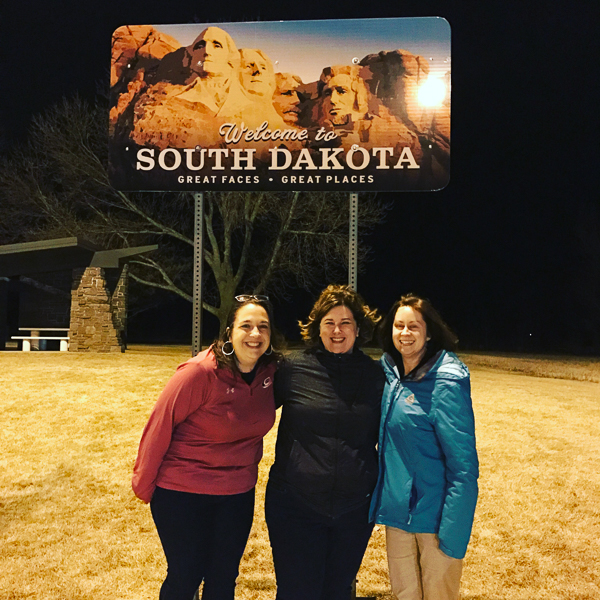 And to stop at a casino. We each played $10: JC and Shannon lost theirs, I made $10 off of mine and Leah made $20 off of hers.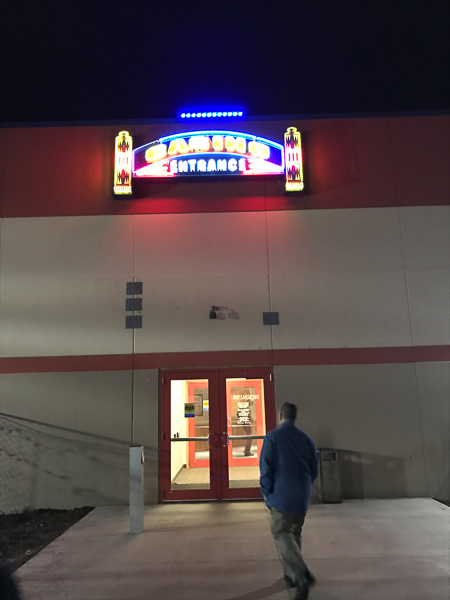 The following morning we got stopped for speeding near Grand Forks, ND, by a lovely state trooper. JC isn't hiding to protect his identity, he was just rubbing his eyes at the moment, but it's a pretty awesome shot. Luckily the ticket was a whopping $50.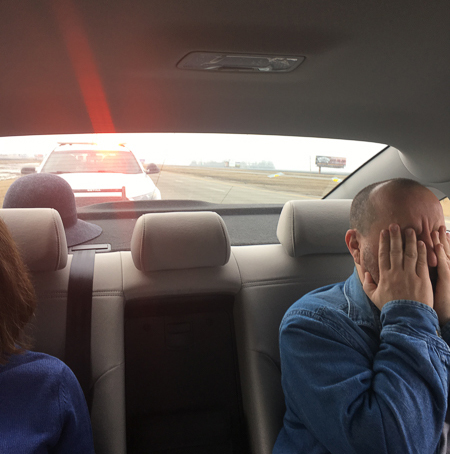 Once over the border, a lovely info centre (we're in Canada now so it's centRE not centER) with a kick-ass sign! You know what that means!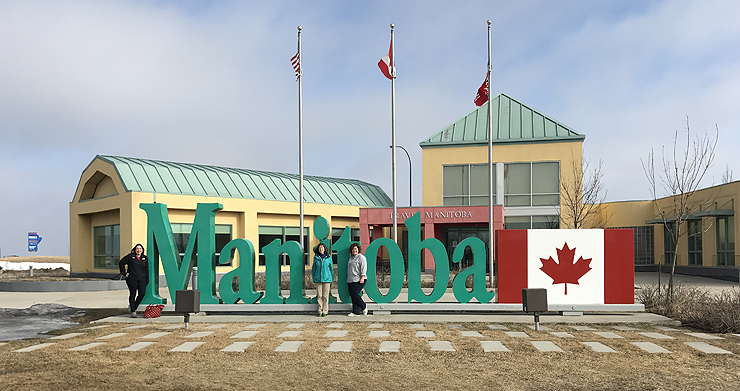 Finally in Winnipeg, our first adventure was to go to a famous Chinese restaurant. We had some rather odd things, like fried shrimp in mayonnaise and a bitter melon that was utterly gross.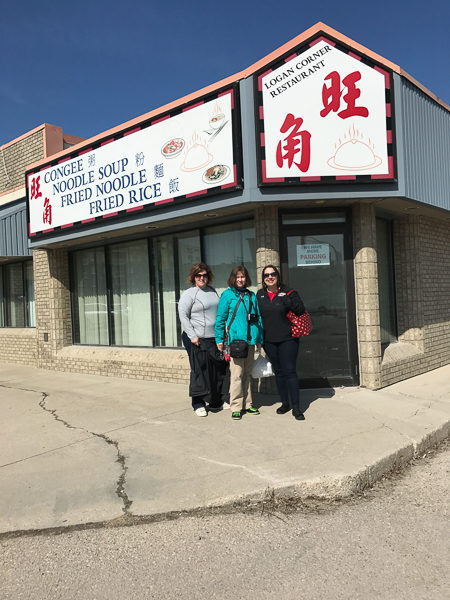 There were a really pretty Chinese bridge, cultural center, and outdoor area nearby.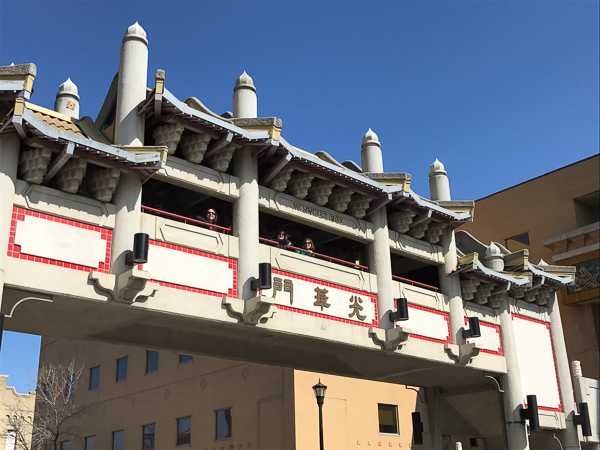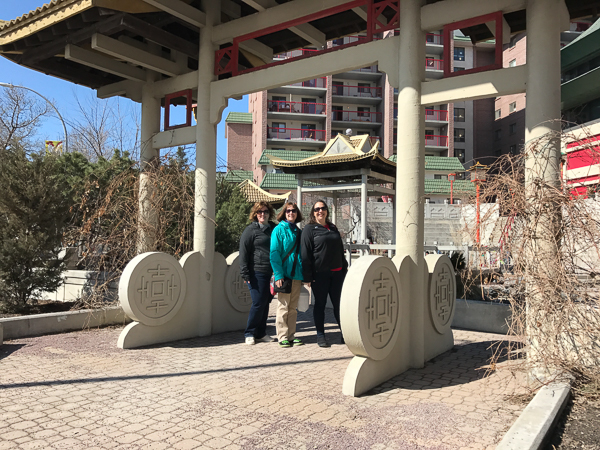 At the Winnipeg hockey arena! We scoped the place out during the day and returned for the 7pm game between the Winnipeg Jets and Vancouver Canucks (yes, again, ugh). This time, though, the home team won!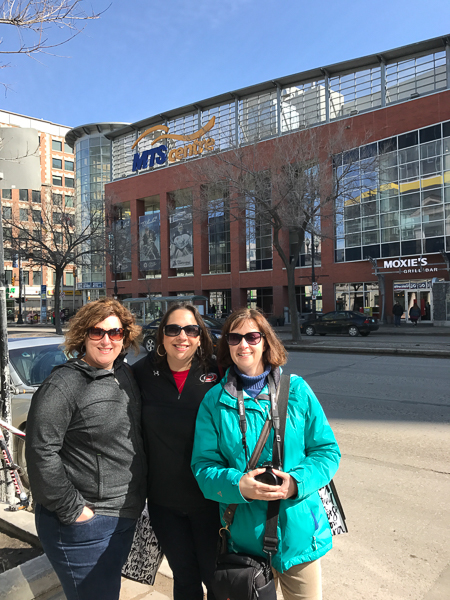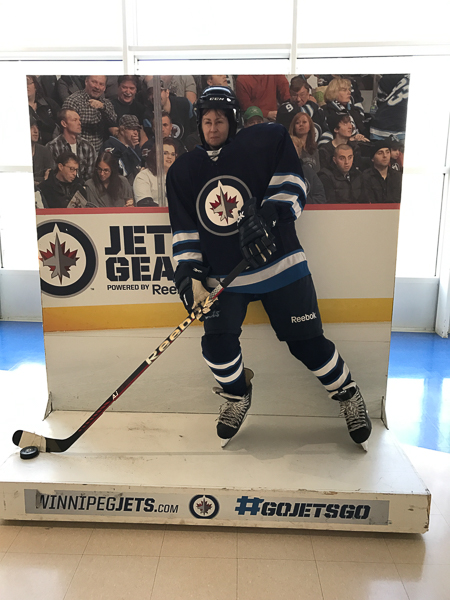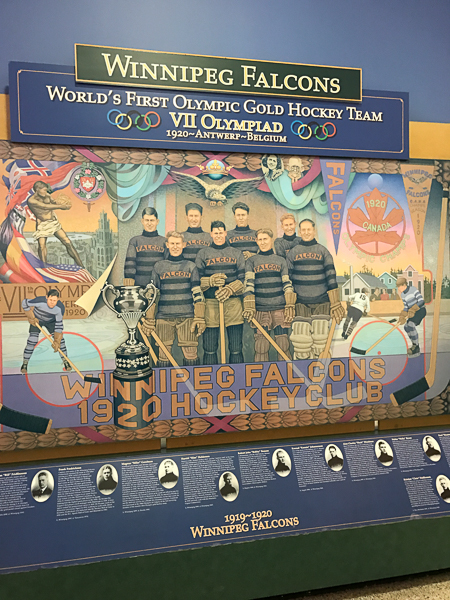 Is it just me or is this mascot awfully vicious looking?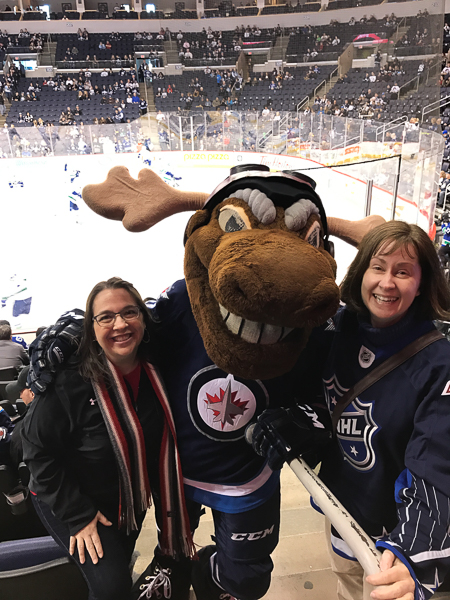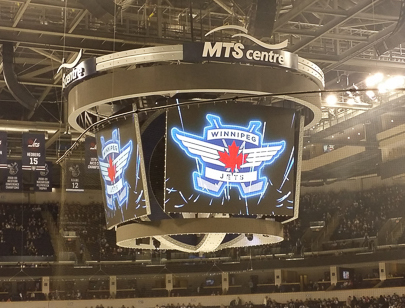 The next morning, our journey took us through a rather interesting part of town with old buildings that had a lot of original ads still painted on them,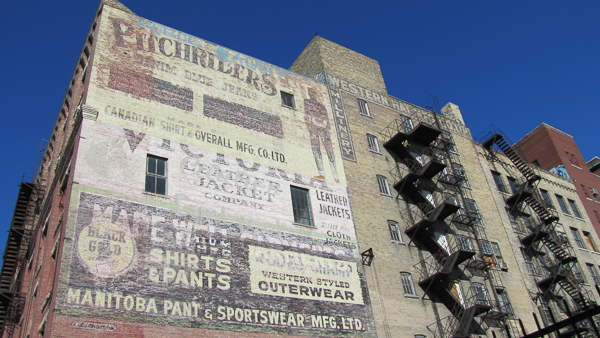 And the Giant Tiger which is a grocery store/Wal-Mart/complete hot mess. Complete.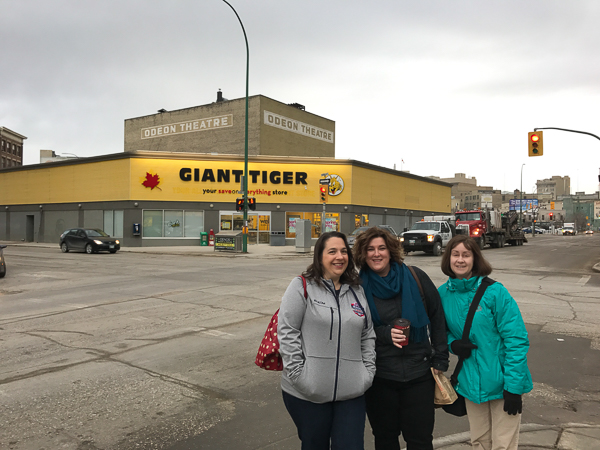 BUT, we had yummy, unique donuts at Bronuts! Mine was raspberry lemonade, and the lemon filling was like a Hostess Lemon Pie!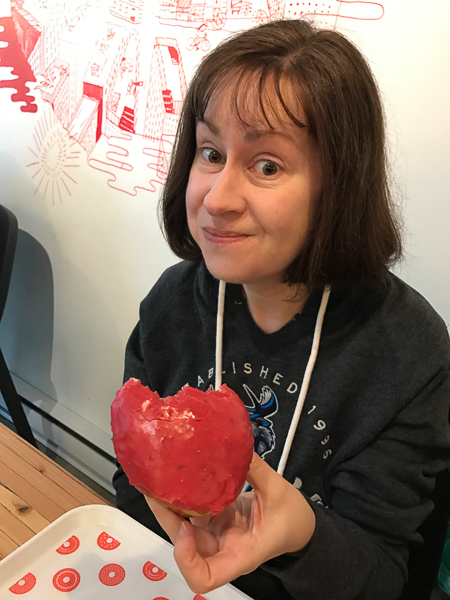 Then we walked off our Bronuts by going to The Forks, a section of town near the river that is a really pretty outdoor area. The famous bridge was quite cool, it looks like a jet!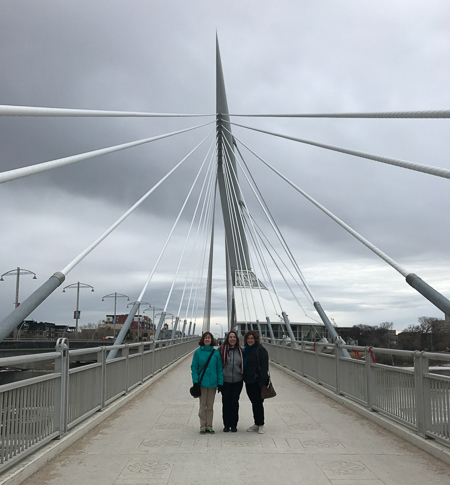 And there were a couple of halls like this filled with unique small shops and places to eat.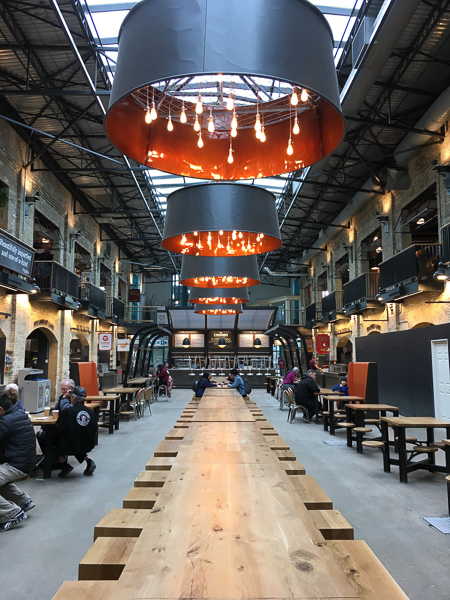 This is the river which, when frozen over, you can skate on. It was on our list of things we really wanted to do! Damn global warming!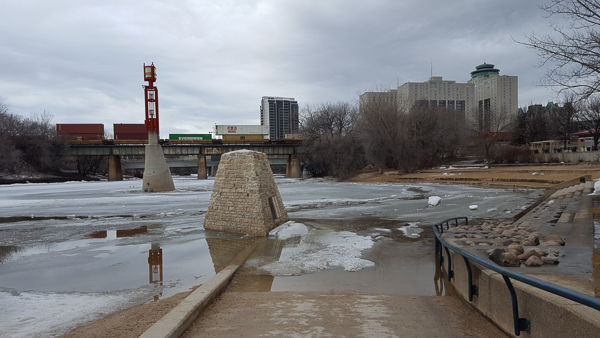 While downtown Winnipeg was a bit sketch, not gonna lie, we found our oasis on our last day there. Not only did we find an awesome scrapbook store, we treated ourselves to a relaxing afternoon at Thermëa Nordik Spa.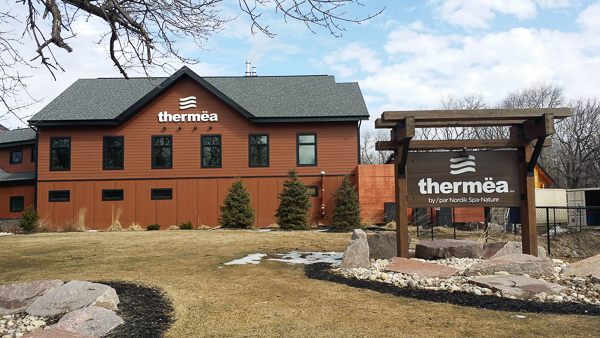 That place is INCREDIBLE. After we each got a relaxing massage with scented oil and exfoliation, we had "the experience". You walk around their outdoor area in your swimsuit going from sauna or steam room, into an ice pool, then into one of the two hottubs. There are also buildings with mats or lounge chairs to lie on, and adirondack chairs around fire pits. Fresh flavored water is everywhere to drink. I didn't even feel the 35-degree weather because we were in and out of hot, cold, temperate, cozy heated lounge chairs, and so on, for a few hours. I need one of these in my backyard!!
Lastly, on our way back to Minneapolis, we had to turn around on the highway to capture our last state sign!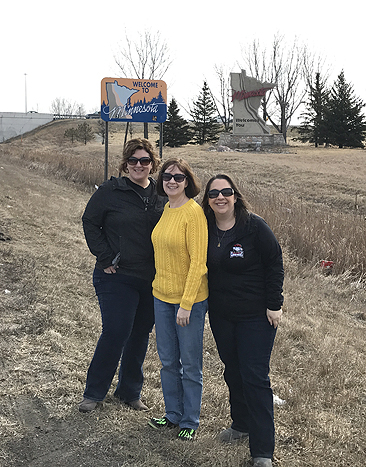 US State Count: 41/50
Canadian Province & Territory Count: 7/13