October 2009
Ah, September...college football starts, then NFL football starts and hockey starts in early October, yeay!
To start off the month, we had an awesome visit from our friends Steph and Juan who live in Virginia! We had a blast doing all sorts of different things. We went to the Denver Museum of Art, we took a lovely drive through the mountains to see the continental divide, and toured the South Park museum...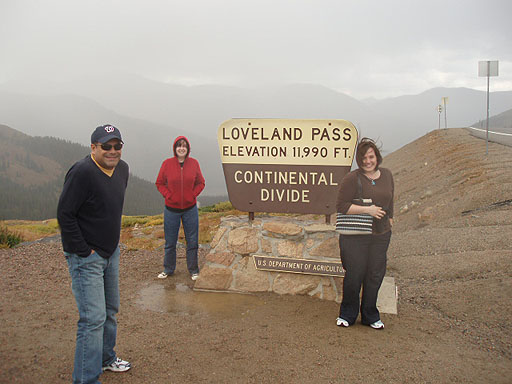 ...as you can tell, it got a bit cold and rainy up there! Fall is coming!
We also went to a local winery open house for wine tasting and yummy food, strolled around Boulder the night before the opening CU football game (the CU band was doing a restaurant crawl playing to the crowds), and we went to the Wild Animal Sanctuary where we took goofy pictures and watched a tiger play in their pool with a toy: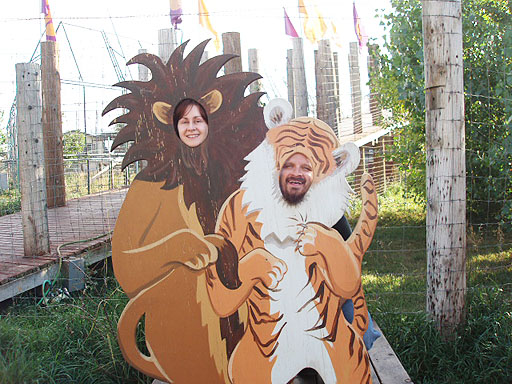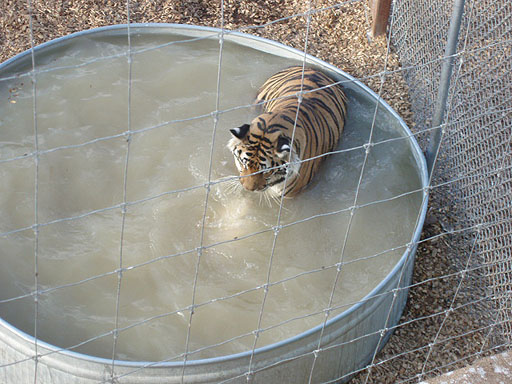 Because it was cooler out than when we had visited the last time in July, there were more animals out and about, and we even got to hear the wolves howl!
Since we had no concerts in September, we kept ourselves busy with another house project. We bought these vinyl wall clings probably a year ago, and just now finally got the energy to put them up. This is in our den.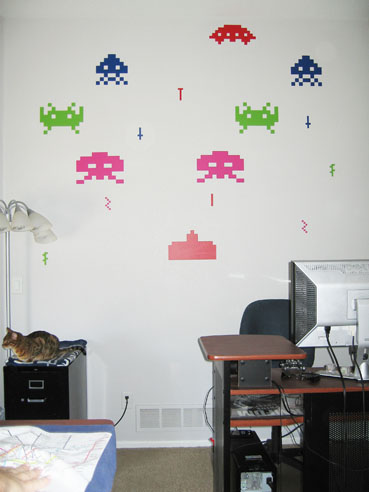 The company we bought them from also has Super Mario Bros. ones...:)
Lastly, here is a cute picture of our two dork cats, showcasing Phaedra's new obsession--getting her butt scratched, which Steph and Juan found hilarious!