March 2011
After our awesome NHL All-Star weekend at the end of January, we had a more mellow February. It was actually a month of hobbies--my scrapbooking and JC's painting!
We took a bit of a road trip mid-February to Colorado Springs/Manitou Springs for a day of book-making classes for me, JC hobby shopping, and then some sightseeing! We drove down Friday night after work, and for 8 hours on Sunday I attended scrapbooking classes at Simple Pleasures, an awesome store in the Springs. I took two classes in book-binding, something I've never done before! We made three books: a small accordion book with no adhesive, a stitch-bound accordion book, and a piano hinge book. Here are pics of the stitch-bound accordion book and piano hinge book.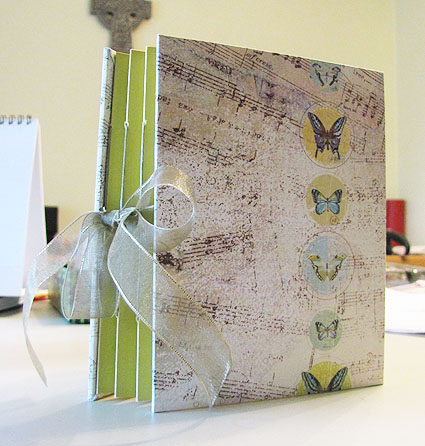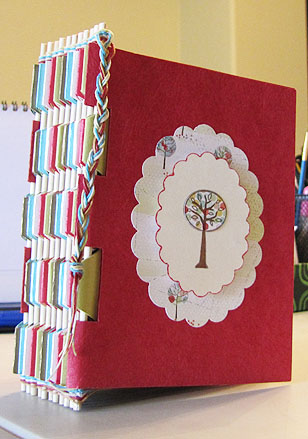 On Sunday we went to nearby Manitou Springs where we went to the Ghost Town Museum and Miramont Castle. The Ghost Town Museum is an enclosed mini wild west town made up of authentic buildings, artifacts and cars.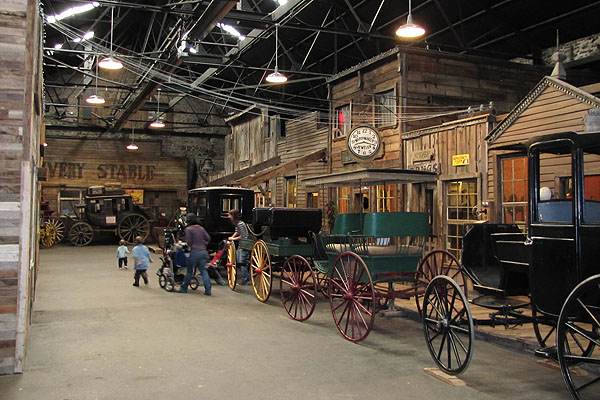 It was so cute, and the saloon had working picture show machines. For 25 cents I watched a scandalous film of fully-clothed women prancing around. You can see one of them on the left. The self-playing piano in the middle still works and was quite loud, it included drums and symbols and lights!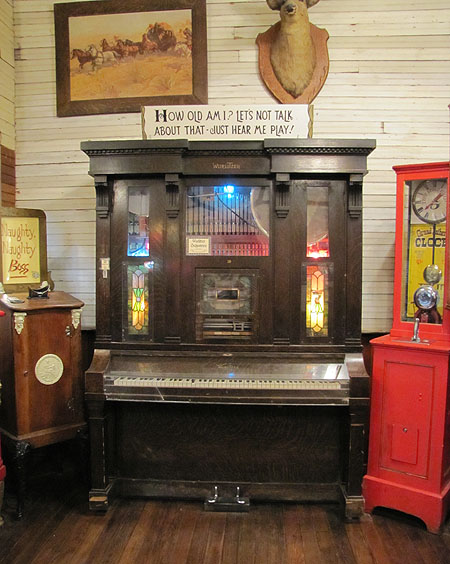 Miramont Castle is a victorian castle that has gone through all sorts of phases, from the home of a prist to a series of apartments and is now a historial house. It was really beautiful and intricate with some random Moroccan influences!
You can't even see this gorgeous wall of windows from the outside, but wouldn't it be wonderful to curl up here with a good book?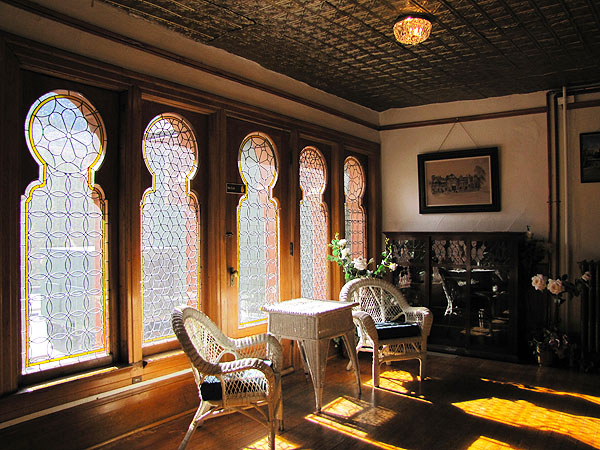 We've also had a few entertainment events! In January we saw Rob Riggle and Daniel Tosh, Cirque du Soleil's Alegria, and the lovely yet seriously disturbing Emilie Autumn. The concert scene is picking back up, woo hoo!
Lastly, here is one of JC's minis that he's recently painted. He is getting SO good!