2018
December
November
October
September
August
July
June
May
April
March
February
January
2017
December
November
October
September
August
July
June
May
April
March
February
January
2016
December
November
October
September
August
July
June
May
April
March
February
January
2015

December
November
October
September
August
July
June
May
April
March
February
January
2014

EUROPE PHOTOS
December
November
October
September
August
July
June
May
April
March
February
January
2013

December
November
October
September
August
July
June
May
April
March
February
January
2012
PORTUGAL PHOTOS
December
November
October
September
August
July
June
May
April
March
February
January
July 2009
The highlight of June was our trip to Cedar Point, which we got into the habit of doing every two years with Erica and Gino. This year, JC and I flew in on Thursday and had that evening in the park by ourselves. Erica and Gino showed up on Friday midday, and then her friends Jill and Mark who live in Ohio met up with us on Saturday. Despite many of the rides closing here and there (which was very atypical of Cedar Point), we got to ride all of the large coasters multiple times. There were very short lines as well so that made standing out in the heat and the sun a bit more bearable!
Here are the two photos that we bought that were taken on the rides. Erica suggested that we all do funny faces so of course we just had to.
This one is of Erica, Gino, JC and I on Top Thrill Dragster, which shoots you out at a speed of 120mph, takes you over a 400-ft hill, and plummets you back down at 120mph. The larger photo is when they launch you so you can see my face getting blasted off and JC's goatee flying up! Check out Erica's face especially in the smaller picture which is on the way back down.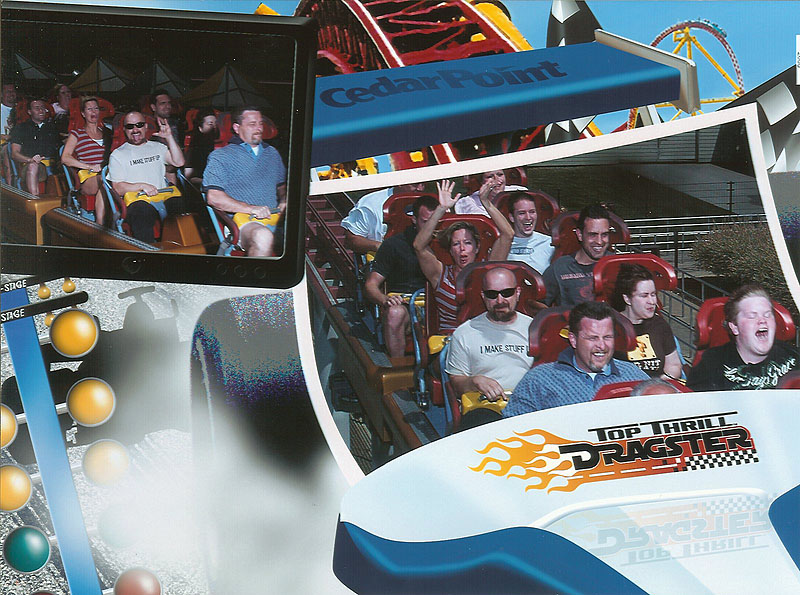 This is what Top Thrill Dragster looks like: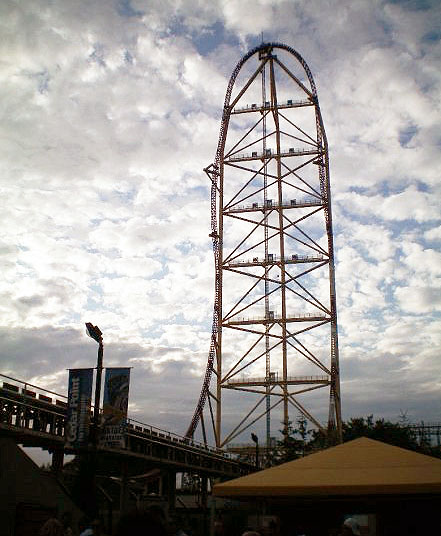 This one is of JC and I on Millennium Force, which by many people and amusement park magazines is the best coaster in the world.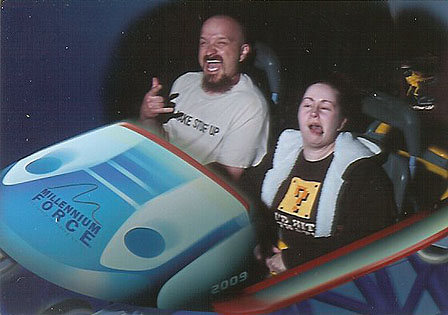 This is what Millennium Force's first hill looks like. It's 310 feet high.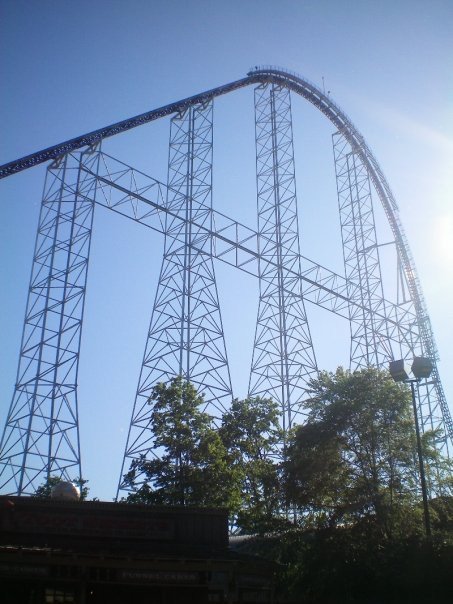 Erica, Jill and Jill standing in line for Millennium Force.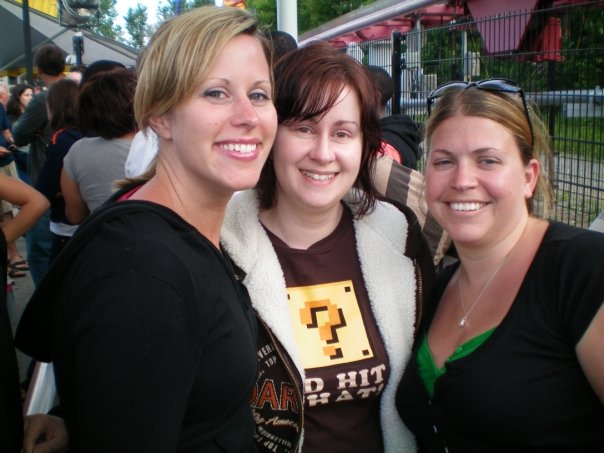 And here we are standing in line for Maverick, the newest roller coaster (from 2007). Note that this is the FIRST Cedar Point visit since I was 12 that I was able to SEE while riding the rides! (I got Lasik in October of 2007) I was always afraid of losing my glasses on the rides, so I'd have to take them off, put them in a pocket and go through the ride blurry. It was SO sweet to be able to see what was actually going on!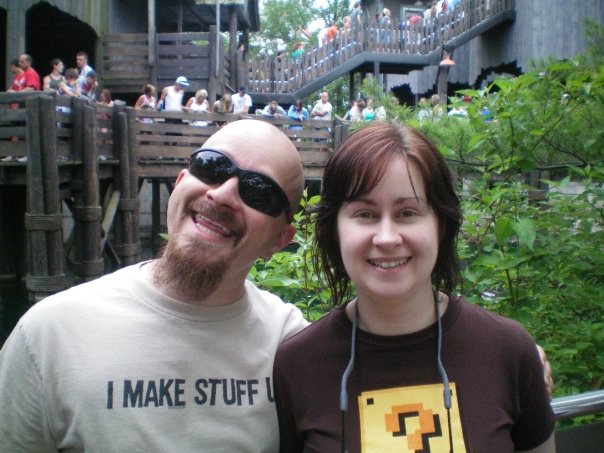 WHO'S JOINING US IN 2011???

2011
SPAIN PHOTOS
December
November
October
September
August
July
June
May - none
April
March
February
January
2010
ALASKA PHOTOS
December
November
October
September
August
July
June
May
April
March
February
January
2009
December
November
October
September
August
July
June
May
April
March
February
January
2008
WEDDING PHOTOS
December
November
October
September
August
July
June
May
April
March
February
January
JILL'S CREATIONS:
Album - 2017
Album - 2016
Album - 2015
Album - 2014
Album - 2013
Album - 2012
Album - 2011
Album - Penn State
Album - Cedar Point
Album - Wedding
Cards
LOAD513
LOAD214
Mini Albums - Coffee and Daily Junque